Are you an adventure seeker or a beach bum? Are you a type of traveler that prefers the city life or the great outdoors?
Every traveler has their own unique personality, and it's important to find destinations that match your interests. In this post, we'll explore different types of travelers and suggest some top travel spots based on your personality.
What are the 6 Types of Travel Personalities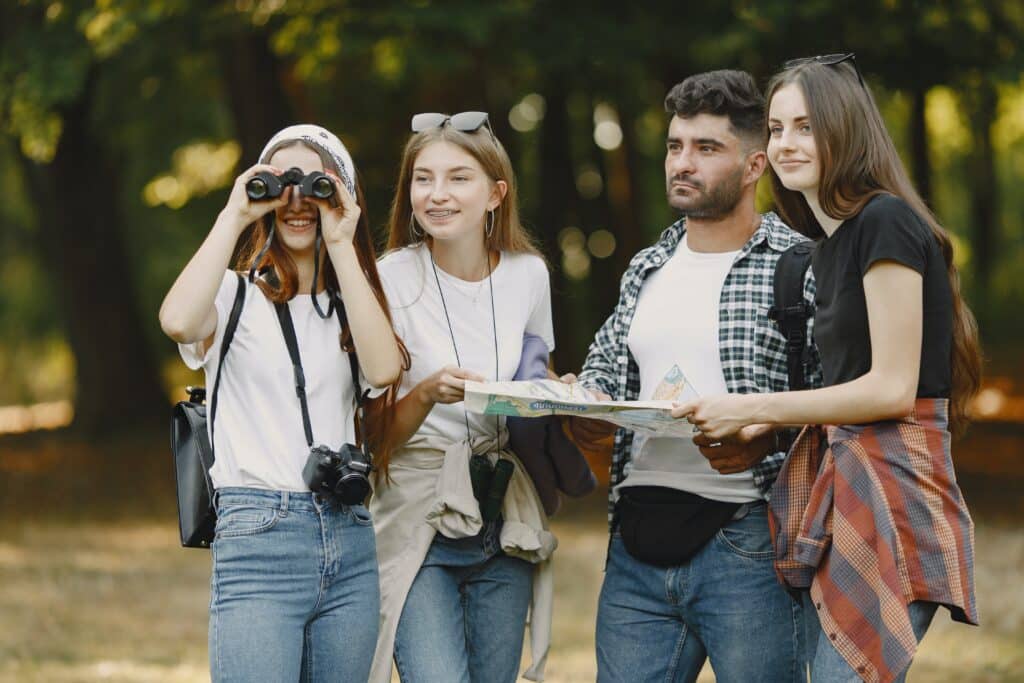 There are all types of travelers out there, and each one has their own unique personality. Some people love to explore new cultures and meet new people, while others prefer to relax and take in the sights. No matter what your personality is, there's a perfect destination out there for you.
The six different travel personalities are: Explorer, Adventurer, Globetrotter, Traveler, Passenger and Tourist.
Where to Go if You Are an Explorer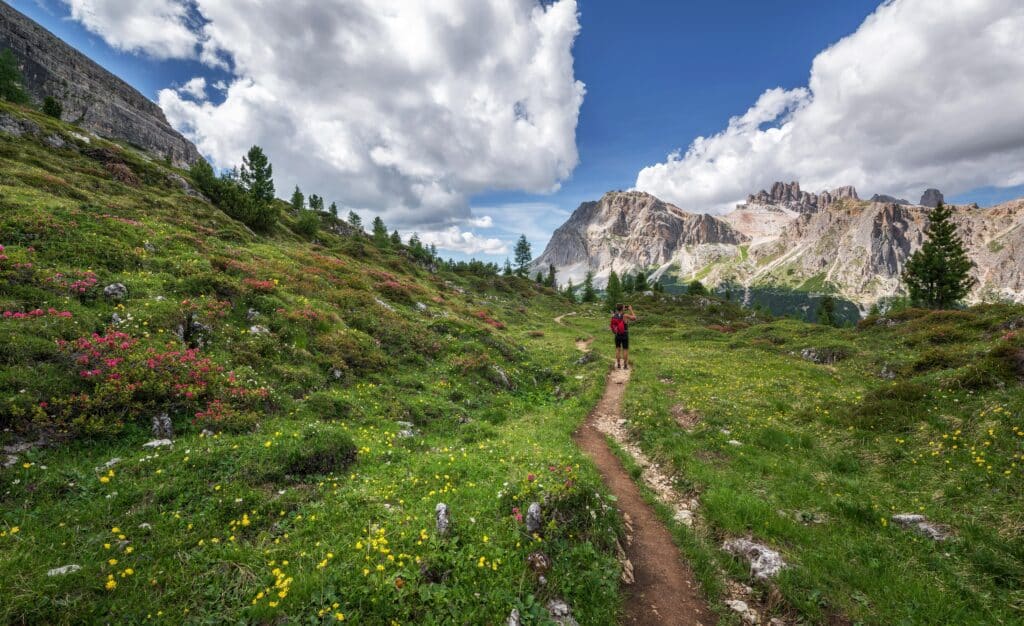 If your travel personality type is the Explorer, you are the first person to explore a new destination before everyone else arrives. The Explorer travel personality type thrives on discovering places in their natural state before tourists overwhelm them. You thrive on spontaneity in everything you do. You're the one who marks the paths rather than following the signs.
Here are the suggested travel destinations and itineraries for the Explorer travel personality type:
1. Tanzania
Explore Tanzania in this 20 day Tanzania cultural package, you will get to meet & immerse yourself in a daily life with different cultures & meet some wildlife on your way!
2. Montenegro
Go for a hiking and discovery trip in northern Montenegro and discover sumptuous natural mountain landscapes through the farms and hamlets of five mountain ranges. Discover the Peaks of Montenegro and meet its locals for an unforgettable trip.
3. Laos
Trek through the mountains and Valleys of rural Northern Laos, cruise rivers and truly engage with local hilltribes. Starting from your pick up at the Laos/Thailand Border you will be taken on an adventure through tiny villages, which are home to many of the different ethnic groups in Laos.
The Nam Ha National Protected Area will be your base to set out on a trek of a lifetime through the jungle. Visit the emerging towns in the area where farmers and local artisans come to trade their wares before reaching the former Royal Capital and UNESCO world heritage site Luang Prabang.
Where to Go if You Are an Adventurer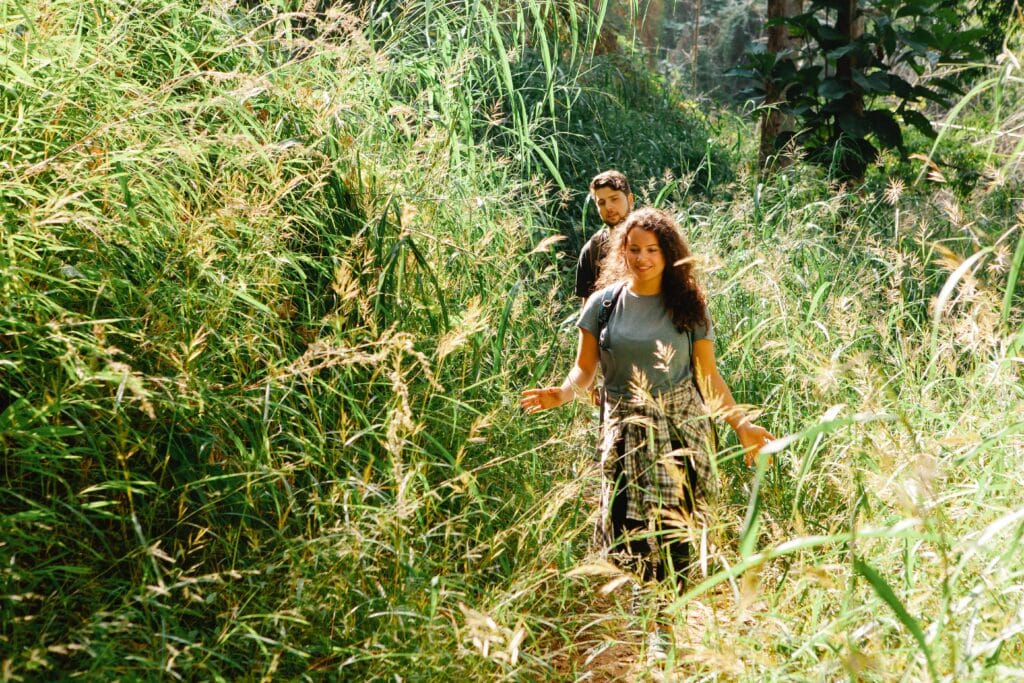 If your travel personality type is the Adventurer, you are a natural-born backpacker and that spirit will remain in you forever on all the trips you take.
The Adventurer travel personality type is inspired by nature in all its forms, and there's no better place to be for you than immersed in mountains, waves, snow, or rivers. Though cities are not your natural terrain, you know that they, too, can be places of great adventure. An explorer might discover a destination, sure, but it's an adventurer who makes it a trend among travelers.
Here are the suggested travel destinations and itineraries for the Adventurer travel personality type:
1. Peru
Experience the best of Peru with iconic hikes. Addressed to hikers who wish to discover the majestic Peruvian Andes, this itinerary allows you to get off the beaten tracks and be amazed by the sepctacular and unique landscapes. Much less known than the Salkantay trek or the Inca Trail , the Lares trek takes you along the ancient incas' paths in the heart of the Sacred Valley, crossing small Andean villages before reaching Machu Picchu. This trip will take you high in altitude and will guide you from the Amazon to the city of Machu Picchu.
2. Costa Rica
Raft, Hike and Explore Costa Rica. This multi-sport trip is the perfect adventure week for you in Costa Rica. 7-days of adventure and nature tours: whitewater rafting, hiking along the Arenal Volcano and Monteverde Cloud Forest, horseback riding and zip lining.
3. Uganda
Enjoy the Ultimate Gorilla and Wildlife Safari experience. The tour will take you through the most amazing places in Uganda: You will have the opportunity to visit Bwindi Impenetrable national park for Gorilla tracking experience, the proceed to Queen Elizabeth National park for the Game viewing, bird watching, boat ride on kazinga channel, Chimpanzee trekking and also interact with the locals through the local coffee tour.
WHERE TO GO IF YOU ARE A GLOBETROTTER
If your travel personality type is the Globetrotter, you flourish in the thrill of a new destination waiting to be discovered. You prefer seeking out places that are not yet overrun by tourism.
The Globetrotter travel personality type can easily switch between a backpack and a suitcase depending on the destination, but in both cases, you've mastered the art of packing. You are well-informed about the must-see places, but you also appreciate a certain degree of flexibility.
Here are the suggested travel destinations and itineraries for the Globetrotter travel personality type:
1. Latvia and Lithuania
Discover the unspoiled Wonders of Latvia and Lithuania. If you are looking into spending your holiday in an unspoiled place which is not overcrowded with tourists and will bring you to the heart of nature and sightseeing with UNESCO sites, we prepared a perfect 2 week journey through Lithuania and Latvia for you.
This trip will be a breathtaking experience of getting to know two beautiful countries where magical nature meets ancient castles, remarkable modern cities are still full of old myths and history.
2. Guyana
Experience the natures of Guyana. This classic small group adventure takes in many of the highlights of Guyana: visit Kaieteur and Orinduik Falls before travelling to Iwokrama for jungle hikes, boat trips, the Iwokrama Canopy Walkway, and the chance to see the elusive jaguar. Stay in the Makushi village of Surama before going into the savannahs in search of giant river otters, giant anteaters and black caiman.
3. Jordan
Feel Like a Jordanian Family. Indulge into the magical ancient world of Jordan on this thrilling adventure! This experience highlights the most exciting corners of Jordan, from natural reserves to historical Jerash to magnificent Petra, from Wadi Rum desert to the blissful Dead Sea. With a carefully weighted balance of activities and downtime, you will love this cultural Middle Eastern experience.
WHERE TO GO IF YOU ARE A TRAVELER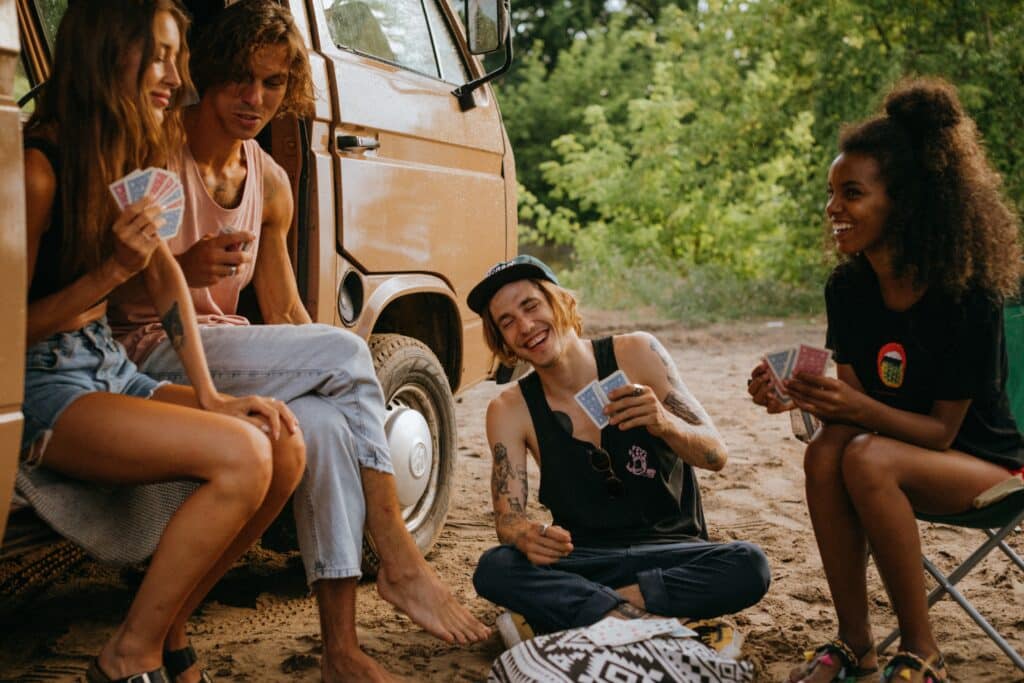 If your travel personality type is the Traveler, you like being around other tourists. You are very sociable and love making new friends.
The Traveler travel personality type has a weakness for road trips, especially if they're with your favorite travel companions. Bonus points if a camper van or motor home is involved.
Here are the suggested travel destinations and itineraries for the Traveler travel personality type:
1. Greece
Enjoy island hopping in Athens, Mykonos and Santorini. Welcome to Greece! The city of Athens is one of the world's oldest cities, the historical capital of Europe and a city of culture, history and philosophy. Athens today is a vibrant metropolis that blends it's proud past with its dynamic modern present. At the same time, you will have the chance to experience two magical islands, Mykonos and Santorini!
2. India
Check out Golden Triangle & Kerala. Golden Triangle is the name given to the most famous trinity of Indian tourism – Delhi, Agra & Jaipur. This trip takes you through the Golden Triangle along with a wildlife treat (Ranthambore Tiger Reserve). The second part of the trip will take you through "God's own Country" – Kerala. Leave India with nothing but the best of memories!
3. Mexico
Explore the Deep Chiapas jungle and Yucatán peninsula. Located on the eastern side of the Yucatan Peninsula, Quintana Roo offers the beautiful waters of the Caribbean Sea, top-notch tourist resorts, white-sand beaches, marvelous ecological reserves and ancient Mayan ruins.
Here you can visit all kinds of places that range from Cancun, an important destination for national and international tourists which has a 30 km (19 mile) stretch of beaches and an impressive hotel zone, to the Sian Ka'an Biosphere Reserve, which was declared a World Heritage Site by UNESCO.
WHERE TO GO IF YOU ARE A PASSENGER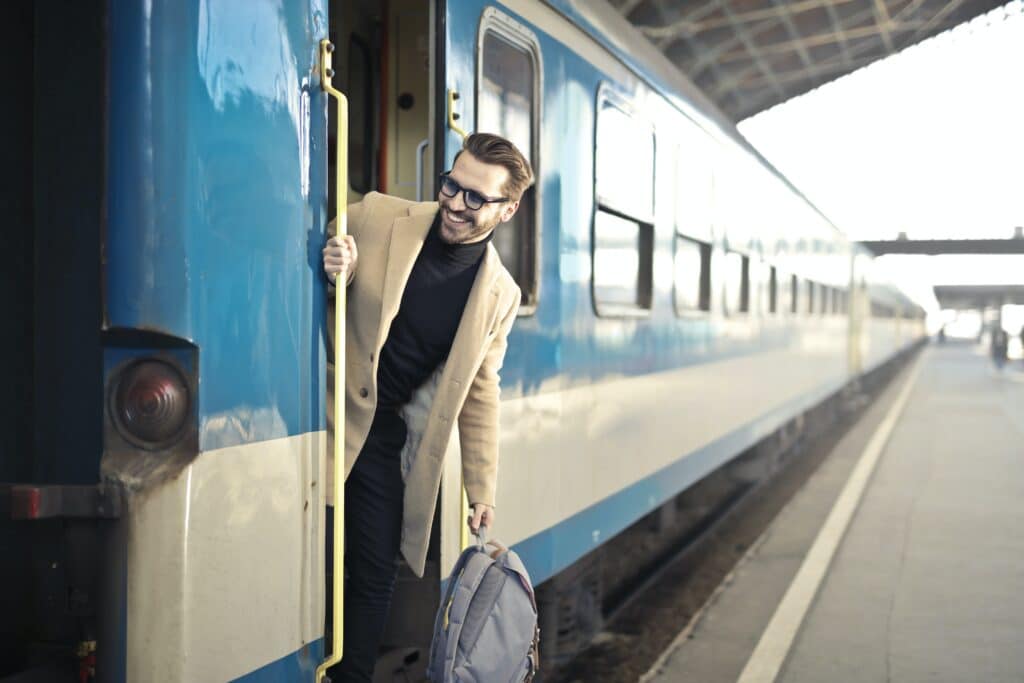 If your travel personality type is the Passenger, you don't prefer to plan a long trip because you can see and do it all by organizing short, yet intense weekend getaways. The Latin phrase "veni, vidi, vici" resonates with you: I came, I saw, I conquered.
If you are the Passenger travel personality type, you are easy-going, carefree, laid-back and usually informal (although you will get dressed up on a special occasion).
Here are the suggested travel destinations and itineraries for the Passenger travel personality type:
1. Indonesia
Enjoy a sailing trip in Komodo Island With Phinisi Boat. Komodo Island named from the famous lizard living on it is the biggest island of the Komodo National Park with 390 km2. With an estimated population of 1 000 dragons living on the island, it is slightly less than Rinca. Wild pigs, water buffalos, Sumba deers, monkeys, wild horses and many snake species are present on the island.
2. United Arab Emirates
Check out this Stop Over Package in the Middle East. This package is created mostly those who wants visit Dubai for short period, just like as Stop Over, and to continue their trips in another country near by. Stay in a 4* hotel with private transfers, have breakfast, and go on a multilingual city tour! Visit Dubai and know more about its rich history.. after that we will take you to the desert for an unforgettable adventure!
3. Tanzania
Book this special Tanzania Northern Highlights Safari. 5 Day fast paced Tanzania safari to Lake Manyara National Park, Serengeti National Park, the Ngorongoro Crater (UNESCO World Heritage Site) and Tarangire National Park.
WHERE TO GO IF YOU ARE A TOURIST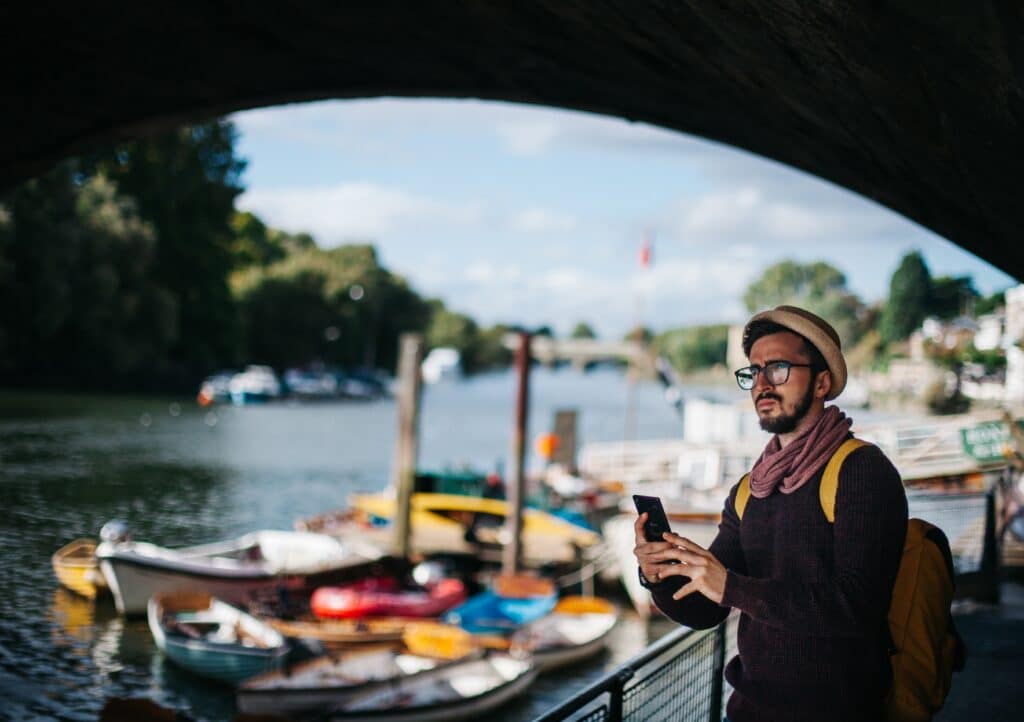 If your travel personality type is the Tourist, your personality stands out for its honesty and coherence. You enjoy sightseeing considerably, and feel that having a local guide accompanying you is indispensable.
If you are the Tourist travel personality type, You love it when your trip goes perfectly as planned, just as we love planning perfect trips for you. You value the tranquility and peace of mind that you experience when everything goes smoothly, just like you hoped it would.
Here are the suggested travel destinations and itineraries for the Tourist travel personality type:
1. Italy
Get a glimpse of Classic Italy. On this twelve-day tour you will discover the classical Italy and its gems, from the food and wine to the beautiful Venice and Florence.
2. Southeast Asia
Get the highlights of Southeast Asia. Discover the highlights of South East Asia on this extensive, exhilarating adventure through Thailand, Vietnam and Cambodia. Ancient wonders, bustling cities and stunning landscapes await!
3. Costa Rica
Drive yourself to discover Costa Rica's treasures. Costa Rica is a land of real treasures, natural wonders, and marvelous destinations. The treasures are hidden in unique places, surrounded by the most beautiful forests, mountains, beaches, and the people who protect these treasures in Costa Rica are lovely, humble, and welcoming. This self-drive trip gives you the chance to go off the beaten path treasures of this tropical country.
Plan your next dream trip with one of our hand-picked, highly experienced, licensed, and insured Local In-destination Experts!