There are so many cities to visit in the world, so many moments to live fully, and so many beautiful memories to hold on to.
Why plan a long trip when you can see and do it all by organizing short, yet intense weekend getaways. The Latin phrase "veni, vidi, vici" resonates with you: I came, I saw, I conquered.
"There are so many places to see. You prefer short getaways to new destinations, rather than just one long trip each year."
You can't remember the last time you checked a suitcase because it only slows you down. You prefer grabbing a carry-on and hopping on the next flight. You love to travel with your partner or group of friends and tend to avoid traveling alone (unless you're traveling to meet up with someone). You are easy-going, carefree, laid-back and usually informal (although you will get dressed up on a special occasion).
There are so many places on your bucket list that you aim to see them all by organizing several short trips a year to different destinations, rather than one long trip. You're keen to take a Friday or Monday off work to extend your stay and get a better deal on the flight. Road trips with friends are another of your favorite ways to travel. You're always on the lookout for popular new restaurants, chic clubs or unmissable concerts. In fact, your list of must-see places and must-do experiences is a mile long, and you don't plan to return home without doing it all.
You enjoy sightseeing considerably, and feel that having a local guide accompanying you is indispensable. They are a huge help when resolving problematic situations like exchanging money, interpreting languages or navigating the confusing streets of a foreign country. You seek excellent value for money and entertainment not unlike what you can find at home. Traveling is your moment to enjoy the things you normally don't have time for, like movies, cookouts, golf or the beach. Indeed, resorts enchant you.
"You are flexible in your routines, and you will do your best not to miss any of the highlights in each destination."
Your friendly and cordial nature means that you certainly have a wide and interesting social circle. You don't hesitate to entrust the organization of your longer trips to a travel agency that'll guarantee you won't miss anything.
You are sure to meet many new like-minded friends, which will make your trip even more enjoyable. Friendships with other travelers can last for years, and some of you plan to meet again on future trips.
Looking for inspiration? Baboo has plenty for you.
Here are some incredible adventures designed for the Passenger's Personality. They are created by local professionals and are completely customizable to fit your needs.
Check them out and see if there are any tours that interest you: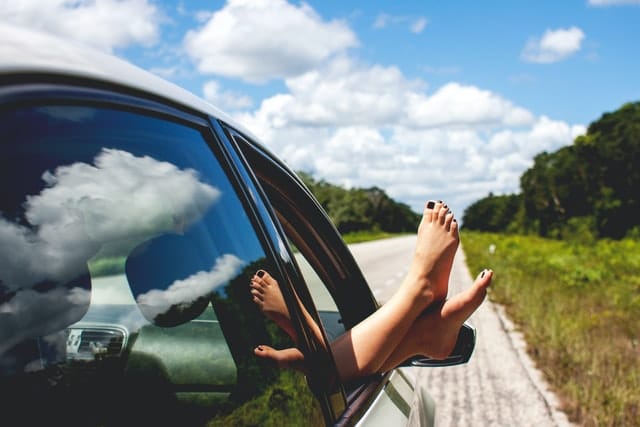 Connect with a Local In-destination Expert to plan a personalized trip for your PASSENGER Travel Personality.
We are a travel platform that connects travelers with local in-destination experts worldwide depending on their trip requirements and personalities to build custom trips.
Below you can find our Local Experts for the PASSENGER Travel Personality:
All of our local in-destination experts are hand-picked, highly experienced, licensed, and insured professionals, all driven by a commitment to creating outstanding trips for you. You can contact them, and they would be happy to help you build a custom trip.
We hope you enjoyed learning more about your PASSENGER personality type! Let us now see how Baboo is changing the way people travel.