You are driven by the pleasure of discovery and the search for genuine experiences. You want to know, to explore, to discover… and to live life to the fullest.
Your friends are tired of hearing the stories of Scott and Amundsen. But you don't travel with friends; you prefer to go solo or in small groups with companions. You value freedom, independence and decision-making, so you won't have a guide, except on rare occasions. Unique cultures are especially appealing to you because of the special charm of meeting people from different backgrounds, languages, and societies.
"You appreciate spontaneity. You make the best of inconveniences, and you don't mind getting lost".
Even in your own city, you're drawn to those streets you have not yet set foot on. You're the one who marks the paths rather than following the signs. You're the first daring soul to explore a new destination before everyone else arrives. You thrive in discovering authentic places in their natural state before tourist crowds overwhelm them. Spontaneity is the spice of life in all your endeavors. You willingly step outside your comfort zone, make the best of inconveniences, and don't mind getting lost. Your great self-confidence helps you navigate all types of situations and environments. Despite not speaking the local language, you can easily communicate, make new friends with a heartfelt smile, and even bargain for a souvenir. You are a risk-taker (some might call you a daredevil) and love seeking the next adventure.
Extreme sports and adventure travel are a must in your travel language. You thrive in challenging yourself to learn a new sport or engage in a physically demanding activity. It's impossible to choose your favorite because there are too many that you love! Mountaineering? Kayaking? Mountain Biking? The list goes on! You're comfortable dealing with risk and fear, a characteristic that has taken you far in life. At home, there are probably pictures of you on peaks, in rivers, or atop a sailboat or surfboard. You like to read books, magazines, and websites about new destinations and explorations. You enjoy spending hours learning about lost corners of the planet, both in paper atlases and Google Earth. After all, you don't want to miss a single thing.
You'd rather travel by plane than by car because driving takes too much time away from the things you love at your destination. Yet, that doesn't mean you don't know the value of micro-adventures close to home. You can be very reflective and contemplative at times. You enjoy solitude. Your pack is not complete without a headlamp, freeze-dried food and probably an emergency blanket or bear spray. You know how to tie a few knots, and you're not afraid of bivouacking. You once set foot in an all-inclusive resort and still cringe at the memory of it. You don't buy trinkets or cheap souvenirs.
"You can be very reflective and contemplative at times".
You purchase authentic handicrafts or handmade artisanal clothing from local communities. You are only interested in real and authentic experiences, too, no questions asked.
There aren't many travelers like you who can start each day with a clean slate, open to all new adventures and endless possibilities that come their way. You may even question why you're looking at trips on the internet? Don't worry, you're in the right place!
At Baboo, we make your life easier by connecting you with operators that can help make your next expedition come to life.
Here are some incredible adventures designed for the Explorer's Personality. They are created by local professionals and are completely customizable to fit your needs.
Check them out and see if there are any tours that interest you: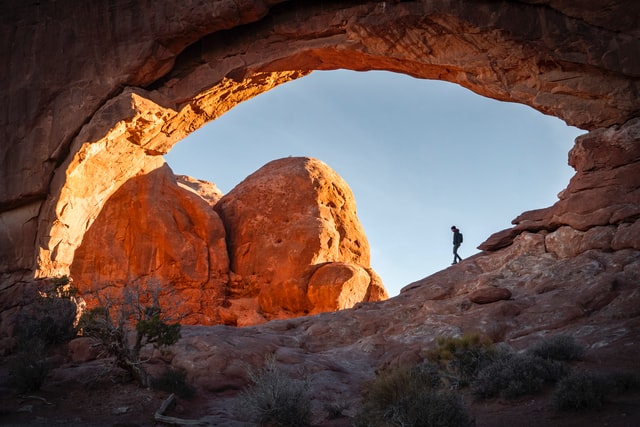 Connect with a Local In-destination Expert to plan a personalized trip for your EXPLORER Travel Personality.
We are a travel platform that connects travelers with local in-destination experts worldwide depending on their trip requirements and personalities to build custom trips.
Below you can find our Local Experts for the EXPLORER Travel Personality:
All of our local in-destination experts are hand-picked, highly experienced, licensed, and insured professionals, all driven by a commitment to creating outstanding trips for you. You can contact them, and they would be happy to help you build a custom trip.
We hope you enjoyed learning more about your EXPLORER personality type! Let us now see how Baboo is changing the way people travel.