Among the list generated by the recommendations of travelers, the Arenal Volcano National Park, with more than 121 km2 of extension, appears in the sixth position for its 267 activities linked to nature and the outdoors around the volcano, the most active in Costa Rica.
The traveler can enjoy fishing tours, hanging bridges, waterfalls or rafting as part of the itinerary to visit the area, in addition to different hiking trails such as Heliconias, Coladas, Tucanes and the Miradores, which allow the observation of much of flora and fauna of the Park, as well as the remains of the lava, flows.
Arenal Volcano National Park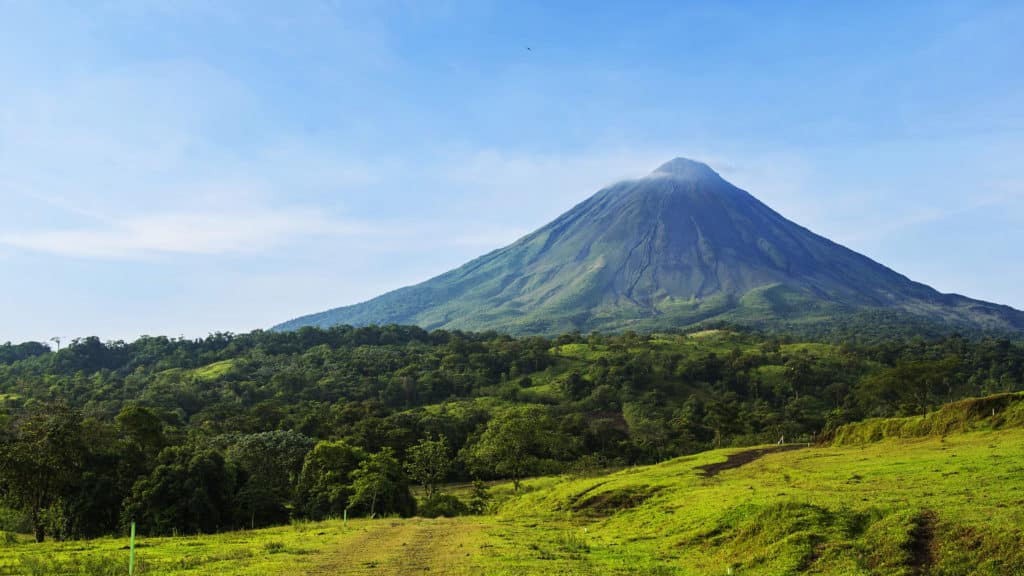 Likewise, the Park has also improved and increased its active tourism proposal with the inauguration of three elevated trails, up to 62 meters high, which guarantee agile and safe access to the different viewpoints of the Coladas trail.
The Arenal Volcano National Park offers a combination of adventure and fun in one of the most visited destinations in the Northern Zone of the country of the Pura Vida, which has helped it to be recognized among the best in the World.
A fashionable destination​
Along with the Arenal Volcano National Park, other "tico" destinations also occupy first among travelers' recommendations.
One of them has been La Fortuna, the gateway to the Arenal Volcano National Park, as a trendy destination (among the top 25) and a "destination for sun-seekers." La Fortuna Waterfall is a beautiful Tico corner that falls from a seventy-meter-high cliff. Manuel Antonio has also been positioned among the 22 best beaches in 2022.