Life is movement. It's a constant flow of unpredictable changes. Nothing ever stays the same. You love seeking action wherever it may be: on land, in the sea or up in the air.
You are inspired by nature in all its forms, and there's no better place to be for you than immersed in mountains, waves, snow, or rivers. Though cities are not your natural terrain, you know that they, too, can be places of great adventure. An explorer might discover a destination, sure, but it's an adventurer who makes it a trend among travelers.
"Be it land, sea or sky, nature inspires you in any form".
You teeter between explorers and globetrotters, sometimes leaning totally to one side or even mixing the characteristics of each in one trip. Depending on the adventure, you usually find the perfect mix from both personalities. You're looking for new destinations, but above all, new experiences. You've slept in more backpacking huts than hotels, though when you set foot in one, you know how to value its luxuries and comforts more than anyone else.
You are a natural-born backpacker, and that spirit will remain in you forever on all the trips you take. Experience has taught you that life and nature are forever changing and evolving. You've lived the expression "no man can cross the same river twice" on several occasions. You love the challenge of long treks, the thrill of class IV rapids and the defiance of climbing to daring heights. Some might consider you a rebel, but you know you are simply a free spirit.
The magic of travel often happens when you fall into sync with the world around you. You love adventure sports whether you do them alone, with a team or a local guide. Your house is packed with sports equipment for any season. You've instilled a love of sports in your kids by teaching them to pedal, ski and skate as soon as they started walking.
You love adventure sports, but you don't mind (and sometimes prefer) the support of a team and the confidence of a guide to accompany you. You're motivated by the challenge of physical feats, but also by the thought of a relaxing hotel spa. With rare exceptions, you exercise regularly and maintain good health habits.
"You're motivated by the challenge of physical feats, but also by the thought of a relaxing hotel spa".
You follow influencers who aren't mainstream, and you may even be an opinion leader for other travelers. You prefer reading books and magazines, while your less adventurous friends talk about destinations they've seen on TV. Some of your best friends are those you make while traveling in small groups, including your guides and porters.
You keep in touch with these kindred spirits and invite them on your upcoming adventures. You're always eager to share your free and authentic way of traveling and enjoying life with others. You never miss an opportunity to indulge in the local culinary delights, drinks, and experiences of each new place. Life is an adventure.
Let Baboo help you live it to the fullest!
Here are some incredible adventures designed for the Adventurer's Personality. They are created by local professionals and are completely customizable to fit your needs.
Check them out and see if there are any tours that interest you: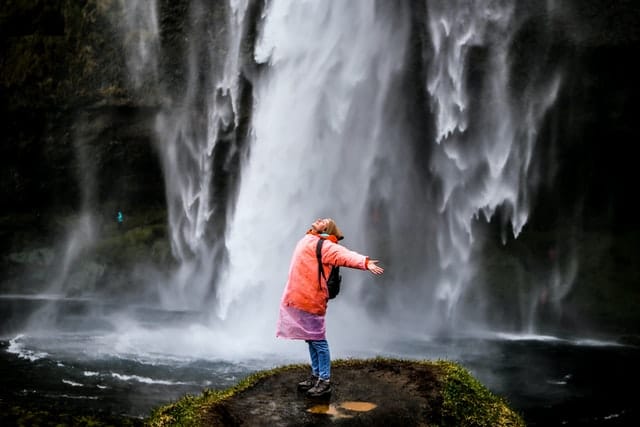 Connect with a Local In-destination Expert to plan a personalized trip for your ADVENTURER Travel Personality. ​
We are a travel platform that connects travelers with local in-destination experts worldwide depending on their trip requirements and personalities to build custom trips.
Below you can find our Local Experts for the ADVENTURER Travel Personality:
All of our local in-destination experts are hand-picked, highly experienced, licensed, and insured professionals, all driven by a commitment to creating outstanding trips for you. You can contact them, and they would be happy to help you build a custom trip.
We hope you enjoyed learning more about your ADVENTURER personality type! Let us now see how Baboo is changing the way people travel.