Whether you're a nature lover or an outdoor enthusiast, Patagonia Itineraries is sure to amaze you with its stunning landscapes and incredible opportunities for exploration. The vast landscape of snow-capped mountains, glaciers, and turquoise lakes is a true adventurer's paradise. In addition to exploring charming villages and lively cities, you can go fishing, hiking, or camping in the great outdoors. 
You can reconnect with nature in a natural setting while escaping from the world. Whether you choose a pre-designed itinerary or make your unique adventure, you have plenty of options. Check out some of the unique Patagonia Itineraries options you can explore, from its stunning landscapes and glaciers to its rich culture.
Let's get started! 
Introduction To Patagonia
South America's Largely Unexplored Region
It has been five hundred years since the Portuguese explorer Ferdinand Magellan began a vacation in a region of South America now known as Patagonia.
Patagonia is a vast and sparsely populated southern Chile and Argentina region. The name Patagonia comes from the Spanish word for "land of the big feet", a reference to the large, human-like footprints in the area. The region is home to some of the world's tallest mountains, largest glaciers, and impressive landscapes. Patagonia is also home to a wide selection of wildlife, including the guanaco (a relative of the llama), the Andean condor, and the Magellanic penguin.
It covers approximately 260,000 sq. mi. (673,000 sq. km.), along with Antarctica and the South Atlantic, as well as the southernmost tip of the continent, Tierra del Fuego. It has a sparse population of around 1.5 people per sq. km.
Discover Patagonia from Buenos Aires on this amazing 15-day adventures filled with spectacular landscapes:
15 DAY ITINERARY IN ARGENTINA, SOUTH AMERICA
Unmissable Patagonia
Visit the City of Buenos Aires, the End of the World, the glaciers in El Calafate, the capital of trekking and home of the Fitz Roy Mount, the Andean Lakes in Bariloche, and more!
Unmissable Patagonia
Visit the City of Buenos Aires, the End of the World, the glaciers in El Calafate, the capital of trekking and home of the Fitz Roy Mount, the Andean Lakes in Bariloche, and more!
8 Reasons Why Patagonia Should Be Your Next Tour 
In Patagonia Itineraries, you'll find stunning panoramic views at every turn, winding paths untrodden by the masses, towering snowcapped mountains and multiple lakes of varying colours. You should visit Patagonia for many reasons: 
It is no secret that Patagonia is renowned for its dramatic landscapes. With the world-famous Torres del Paine National Park and Los Glaciares National Park offering equally spectacular views and strong winds, there is no shortage of natural beauty to discover.
2. Exploring Rugged Terrain on Horseback
Across the region's vast and rugged landscape, you'll find plenty of opportunities to explore on horseback. From scenic rides through lush valleys to adventurous treks across mountain passes, you'll be able to take in the region's natural beauty in a new way. You can learn about the Gaucho lifestyle and enjoy some of the region's finest cuisine in Patagonia Itineraries.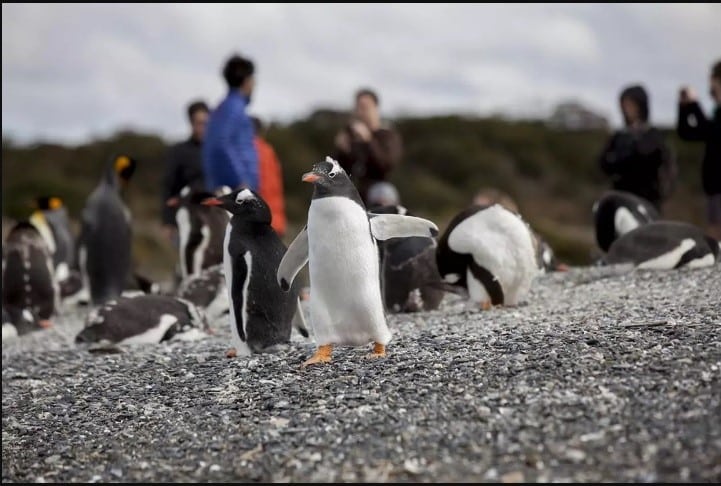 Penguins are common in Patagonia Itineraries, with five species calling the region home. Magellanic, Humboldt, Gentoo, Southern Rockhopper and King penguins can all be seen in the wild, depending on the season and the specific species.
Penguins are fascinating creatures of about 1.7 million pairs, and visitors to Patagonia often enjoy watching them in their natural habitat. 
4. Stroll the Grey Glacier
One of the best vantage points to grasp the scale and beauty of the Grey Glacier is to walk on it. There is nothing like seeing the imposing sight of a glacier. And walking over it is an even more incredible experience. Whether you take a boat ride or hike to the glacier, you'll be amazed by its size and beauty. It's a fantastic sensation to be surrounded by such massive chunks of ice.
Regarding breathtaking scenery, few places on Earth can compete with Patagonia. And what better way to explore them than by kayaking?
Patagonia is host to some of the world's most stunning fjords, and kayaking is the perfect way to get up close and interact with these natural wonders. You can paddle through lagoons, navigate rivers, and even get up against looming glaciers. If you're feeling adventurous, you can take on the waters of some of the world's largest rivers.
Patagonia's vast landscapes and abundant wildlife make it a great place to get close to nature's most fascinating creatures.
Each of Patagonia's nine national parks has a unique ecosystem and a variety of endemic wildlife. Some marine species include orcas, southern right whales, elephant seals, penguins, and skunks, while land animals include armadillos, foxes, guanacos, pumas, and mountain lions.
7. The Road to Antarctica
Patagonia is the right location to start any Antarctica explorations. Located conveniently, Ushuaia is the perfect place to begin your Antarctic expedition and explore the frozen continent. A visit to Patagonia is sure to leave a lasting impression on you.
Patagonia's beautiful scenery and tranquil atmosphere make it an ideal place for relaxation and rejuvenation. Its majestic mountains, pristine lakes, and large glaciers characterise the landscape. Therefore, it is an ideal destination for those who wish to escape the hustle and bustle of city life. The peace of Patagonia makes this region so appealing to tourists. 
Here are a Few Different Patagonia Itineraries We Offer
Patagonia is one of the most beautiful and untouched places on earth. From its sweeping landscapes to its abundant wildlife, there is much to explore in this region. Baboo Travel offers various Patagonia Itineraries options to help you experience all these incredible destinations.
1. Ushuaia : A World-Ending Adventure
Ushuaia, Argentina, is famous for being the southernmost city in the world. It is located on the shores of the Beagle Channel and is the starting point for many cruises to Antarctica. Ushuaia is also home to the beautiful Tierra del Fuego National Park. 
While the hike to Emerald Lagoon presents no significant challenge to exercise-loving passengers with appropriate gear, it could be very wet in Tierra Mayor valley, which is crossed by foot. 
You can enjoy Ushuaia activities such as hiking, fishing, and kayaking. On Hammer Island, you can see penguins breeding lairs. The city is also great for seeing wildlife, including seals and whales. 
The Baboo Ushuaia itinerary is the perfect trip for an adventure-filled experience with so much to see and do:
7 DAY ITINERARY IN ARGENTINA, SOUTH AMERICA
Adventure at the End of the World
Visit Ushuaia National Park, navigate the Beagle Channel, be in touch with the pure nature. For nature lovers who wish to be in contact with the full nature of Patagonia.
Adventure at the End of the World
Visit Ushuaia National Park, navigate the Beagle Channel, be in touch with the pure nature. For nature lovers who wish to be in contact with the full nature of Patagonia.
2. El Chaltén & El Calafate Argentina: Mountains With Snow Cap
El Chaltén & El Calafate itinerary are two of the most popular tourist destinations in Argentina. The city of El Calafate is located in the province of Santa Cruz, in the southern part of the country. The world-famous Los Glaciares National Park,  snow-capped mountains, lakes and thousand-year-old glaciers will be found here. It is a must-see for any traveler to Argentina. 
El Calafate is a small village located within the national park. It is the perfect place to start your trekking adventure. From El Calafate, you can hike to several glaciers, including the famous Perito Moreno glacier.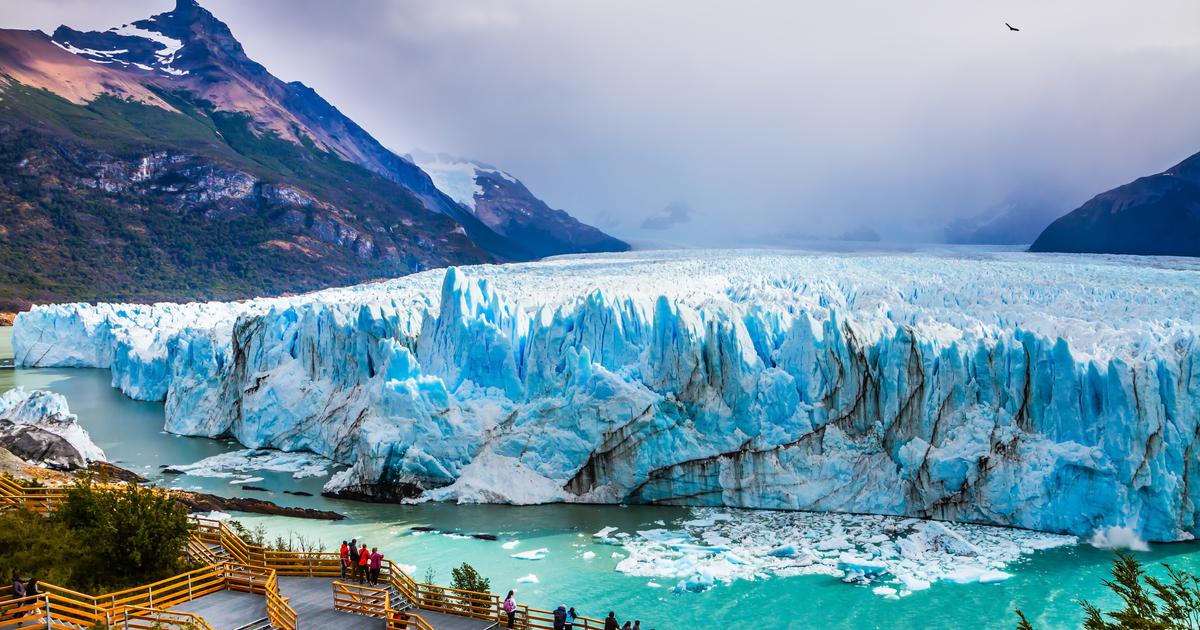 Wandering through the ice, you can see various unique sights, such as moulins, crevasses, caves, and most importantly, the opportunity to explore the middle of the ice. Bilingual experts will always guide you, ensuring you're safe and teaching you the "ways of the ice".
The calm, meandering waters of El Chalten are perfect for kayaking with Fitz Roy on your back. A moraine at the trail's end offers a stunning view of the lake and De Los Tres Glacier.
This Argentina itinerary is the perfect adventure to discover Patagonia:
8 DAY ITINERARY IN ARGENTINA, SOUTH AMERICA
Discovery @ El Chaltén & El Calafate Argentina
Travel to two of the most impressive places in Argentina! Join us in this adventure and get to know the city of El Calafate, El Chaltén and the most important points in the area.
3. Tour of Villa La Angostura, Bariloche, and San Martin
The town of Bariloche is known as the "little Switzerland" of Argentina due to its picturesque setting. It is also a popular destination for winter sports like skiing and snowboarding. Bariloche offers some of the most stunning landscapes of Argentina, where views of snow-capped mountains complement forests and lakes. 
The Andes mountain chain offers breathtaking views at every turn. During the tour, we will ride some chairlifts to the top of Campanario Mountain to enjoy a panoramic view of the area. San Carlos de Bariloche, or simply Bariloche, is most famous for its view of Nahuel Huapi, a glacial lake located in a 7050-square-kilometer national park.
The Alpine-style wooden buildings of Villa La Angostura can be admired while walking alone. In addition to the wooden town, the beautiful scenery makes it a popular destination. The Nahuel Huapi Lake lies on its western side, while the Correntoso Lake lies on its eastern side. It's one of the most beautiful places in Patagonia's mountainous regions, earning the name "Garden of Patagonia".
The "Seven lakes" road is one of the most famous roads. Along this road, which connects Villa La Angostura with San Martin de Los Andes, there are beautiful lakes and lively crystalline falls that you can admire. A typical mountain village is in San Martin de Los Andes, where The Andes Mountain Chain meets the "Lacar" Lake. With its boat pier and sandy beach, Lake Lácar is one of many glacial lakes within the park.
There is no better way to experience Argentina's stunning Patagonian destinations than on this itinerary:
The scenery in Patagonia is breathtaking, featuring glaciers, mountains, forests, and coastlines. In addition, Baboo Travel customizes the Argentina experience to suit your interests. We provide travelers access to local experts within the destination to help them plan a stress-free vacation.
Get a free quote from Baboo, and let the experts tailor a Patagonia adventure just for you.

Plan your next dream trip with one of our hand-picked, highly experienced, licensed, and insured Argentina Local In-destination Experts!