A country as diverse as Canada is the perfect destination for every type of traveler out there. With so much nature to explore, many incredible activities to undertake, many cities to discover, and many landscapes that will leave you in absolute awe. If you are looking for the ultimate dream destination, Canada has to consider it. However, if you are unsure what exactly there is to do there or what stands out for you, we can hopefully inspire you with Canada's ten best attractions.
So get ready!
Locals are one of the best ways of getting to know the real side of a country because most of the time, we tend to overlook the hidden gems that the main tourist attractions may shadow, so if you want to get off the beaten track and see more of Canada, get in touch with a local 'Destination Expert.' In the meantime, however, we have some pretty impressive attractions which will have you booking your flight before you've even finished getting to the end.

Be prepared to be inspired by all things Canadian with the ten best attractions in Canada.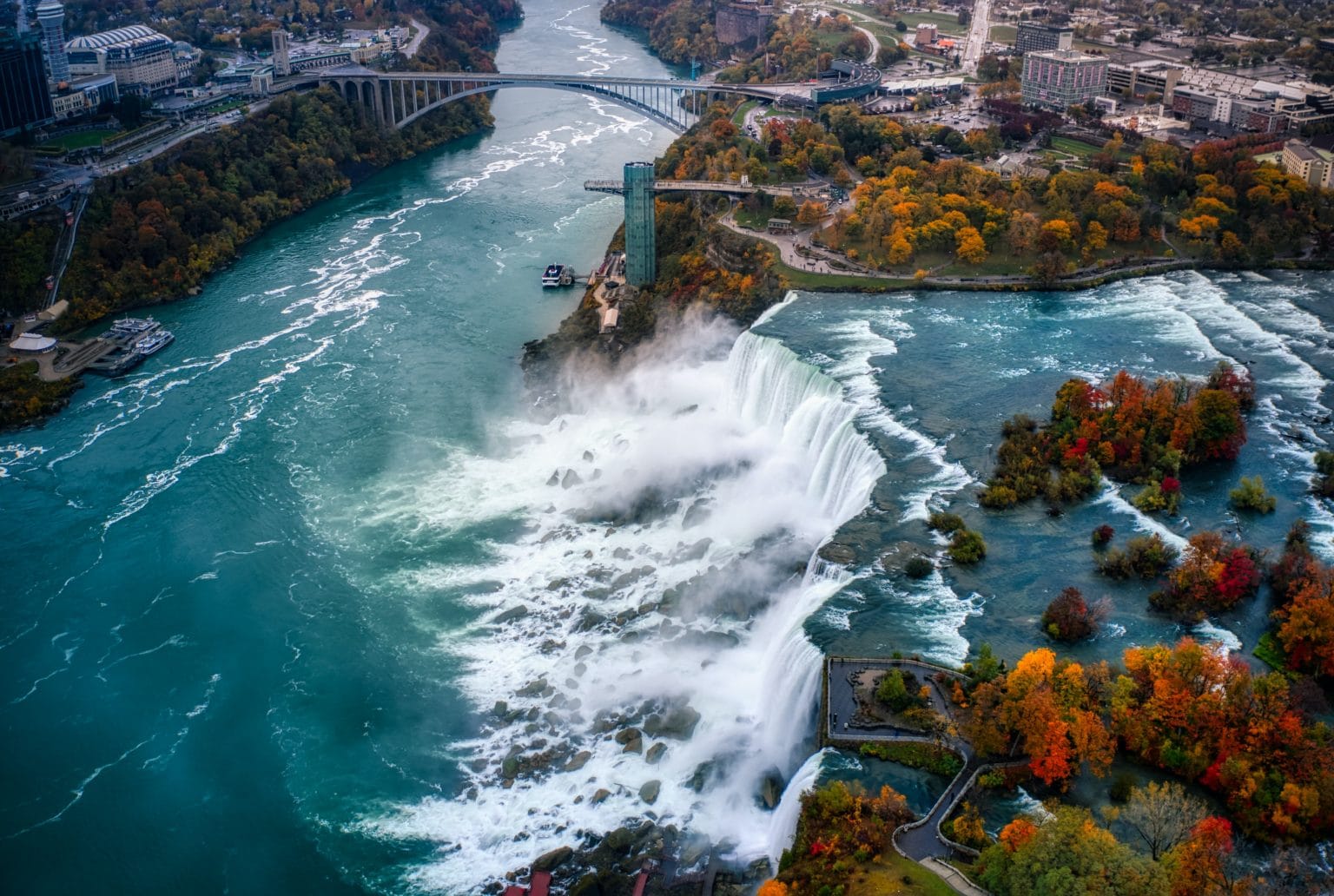 What kind of list would this be without one of the biggest natural wonders of the world – Niagara Falls, of course. These awe-inspiring waterfalls, which attract millions of tourists each year, are located on the border between Canada and the USA, with both having a section of their own. A trip to Canada cannot be complete without a stop-off at this fantastic location, and en route, don't miss a quick stop off at the quaint town of Niagara on the Lake before feasting your eyes on the magnificent falls.

Explore the best of Eastern Canada in this unique private experience
Canada's oldest national park is by far one of the best attractions Canada has to offer, and you could easily spend your whole trip here with everything that is on offer. Some of the significant natural landmarks not to miss out on are Moraine Lake, Lake Minnewanka, and Lake Louise, which are all incredibly stunning.
You will be blown away by the character and ambiance of this part of Quebec City, which is complete with cobbled streets, cute eateries, and of course, North America's most historic castle – Fairmont Le Chateau Frontenac. Quebec is a city worth exploring any time of the year, and if winter is the time of choice, you might consider this fantastic Quebec winter tour.
Canada is, of course, one of the best countries in the world to see the mesmerizing Northern Lights, otherwise known as Aurora Borealis. If you are there at the right time of year, you might consider making your way up to the Northwest Territories or taking a memorable Canada Northern Lights tour to witness this incredible event. After that, you won't look back!

Vancouver Island is one of Canada's best attractions, and it is a haven for nature lovers, adventure seekers, and those looking to delve deeper into the Canadian culture. There is so much history in the capital of Victoria, some great surfing spots in Tofino, and an array of exciting activities to undertake all over the island. This short ferry ride from the mainland is so worth it!
If you didn't know already, Canada is one of the leading wine destinations in the world; and some beautiful landscapes to behold and many types of wine to taste, of course. The area of the Okanagan Valley can be visited any time of the year and is famous in winter for skiers and in summer for the warm and dry weather. There are plenty of vineyards, small towns, resorts, and lakes to keep you busy, and if the sun is a factor for you, you might want to go to the famous resort town of Kelowna, famed for its beauty and its 2,000 hours of sunshine per year. Say no more!
7: Capilano Suspension Bridge & Grouse Mountain
In North Vancouver, you will find this impressive suspension bridge, a fantastic attraction for everyone. If you go there in winter, you will witness it covered in lights, giving a natural festive feel. The bridge is 140m (460ft) long and 70m (230ft) above the Capilano River below, so it is not for the faint-hearted, but it is awe-inspiring to see and walk across.
Grouse Mountain offers incredible views from the top, and you can either reach the peak by relaxing cable car or by grueling but very rewarding hike. There is so much to do at the top of the mountain, so save some energy for a wide range of super fun activities, nature trails, and wildlife spotting. If you happen to be there in the winter, there are many great winter activities to take part in, such as ice skating, skiing, and sledding, so these two spots go hand in hand any time of the year, giving you two extreme perspectives.

For an excellent tour option that takes you to both Capilano Suspension Bridge and Grouse Mountain and many of the top Vancouver highlights, this is the ideal tour for you.
This is the second most populated city in the whole country and one of the country's biggest attractions, especially the old town. It is home to one of the largest French-speaking populations in the world, so if you fancy integrating into the local life here, it might come in handy to learn a few French phrases before you arrive.

The city has some excellent craft beer breweries, incredible architecture, a variety of museums, delicious local cuisine, and marketplaces. Montreal is a vibrant city to experience while in Canada and is very different from Vancouver in the country's far west.
These awe-inspiring gardens are located near Victoria on Vancouver Island and are a Natural Historic Site in Canada for great reason. Here, you will get the chance to see the Butterfly Gardens, Symphony Vineyard, enjoy some local wine tasting, and so much more while taking in these stunning views of the floral display gardens.

Check out this ideal tour for a perfect option to see these gardens privately. Victoria is home to so much history and many landmarks to discover. When you fancy having a day of tranquility in a serene and much-appreciated environment, the Buchart Gardens are a must.
One of the best things about Canada is the complete change in scenery from one place to another, particularly from province to province, so a visit to Mont Tremblant has to be on the cards as one of the best attractions on offer. This famous ski destination is truly picturesque, but it can be visited all year round, so don't miss out on everything available here, including hiking opportunities, cycling through the green rolling hills, skiing, and activities on the lakes.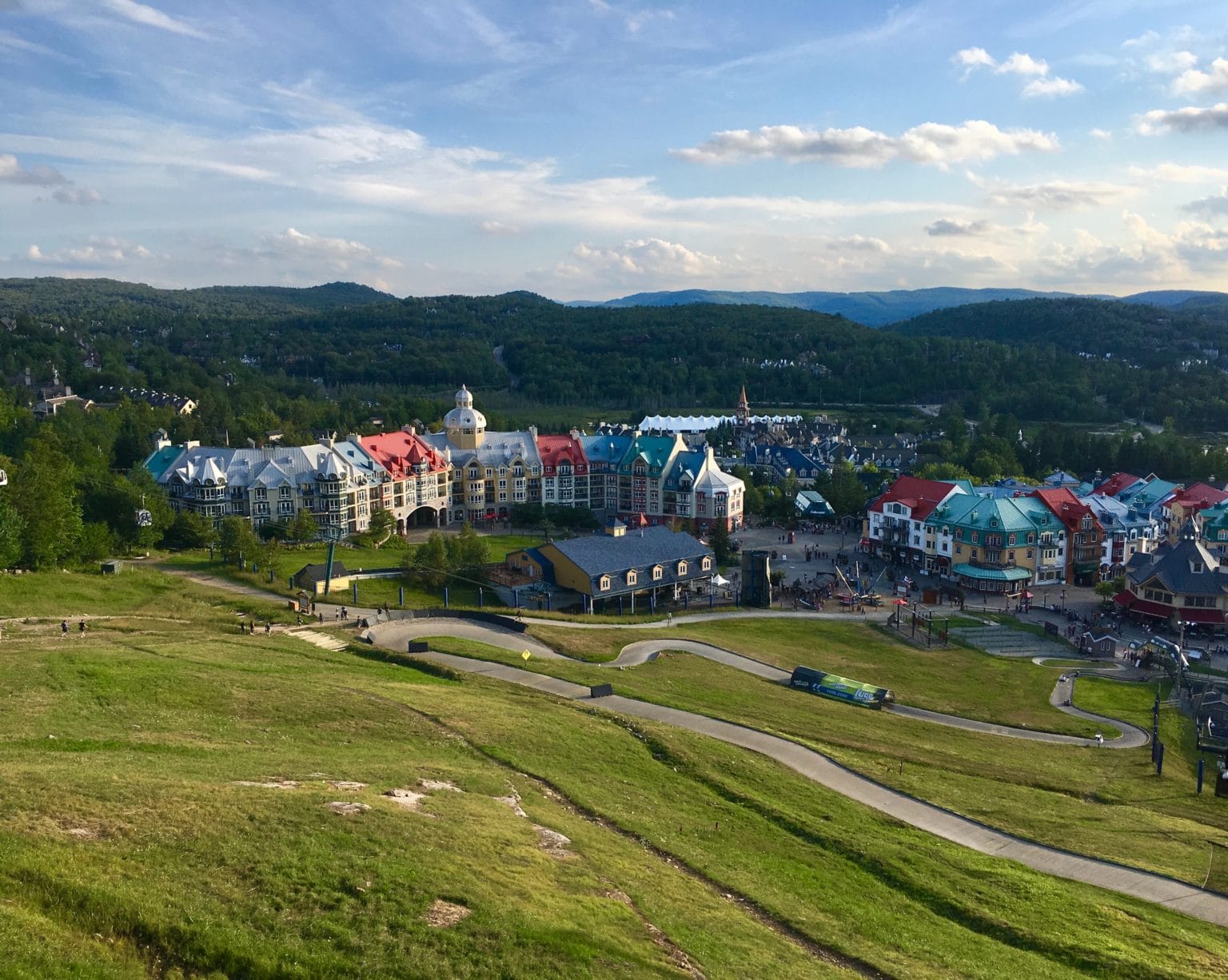 This excellent mountain region is beautiful all year round, but as it is a top spot for skiing, be sure to travel in the winter months to make the most of the region's most loved activity.

For a fabulous tour that takes in some serene spots in the Eastern part of Canada, including the stunning Mont Tremblant, be sure to add this Eastern Canada tour to your bucket list.