When planning a trip, one of the main things you will look at will be the country's climate, the weather forecast for the region you plan to go to, and the local festivities that might be happening while you are there. This is a great thing to research, considering these factors can play a huge role in either having the adventure of a lifetime with memorable experiences, or quite the opposite.
No one knows Vietnam quite like a local, and by getting some local tips and tricks from a 'Destination Expert,' you will be prepared for everything.
There are, of course, a few things to know about the seasons and main local holidays in Vietnam, so let us give you an overview so that you can get planning that big adventure.
The seasons and local festivities in Vietnam can impact your trip, so here is what you need to know.
Vietnam can be a little tricky to decipher when it comes to climate and weather forecasts, so it is essential to look at each region you are going to and double-check the seasons there, as they vary greatly.

In general, the north of Vietnam has a tropical climate which means it has four distinct seasons, summer, spring, winter, and autumn. Summer is June to August, and Spring is March to May, Winter is December to February and Autumn is September to November.

In the south of the country, the climate is more of a tropical monsoon type and has two distinct seasons dry – November to April and rainy, May – October. So, with that being said, you can travel to Vietnam almost any time of the year, but it, of course, depends on which part of the country you want to visit. By knowing these few things about the seasons in Vietnam, you can tailor your trip to meet your expectations instead of being regretful and getting caught in the rain. There are, of course, the 'best times' to travel to the country, so let us give you an overview of that.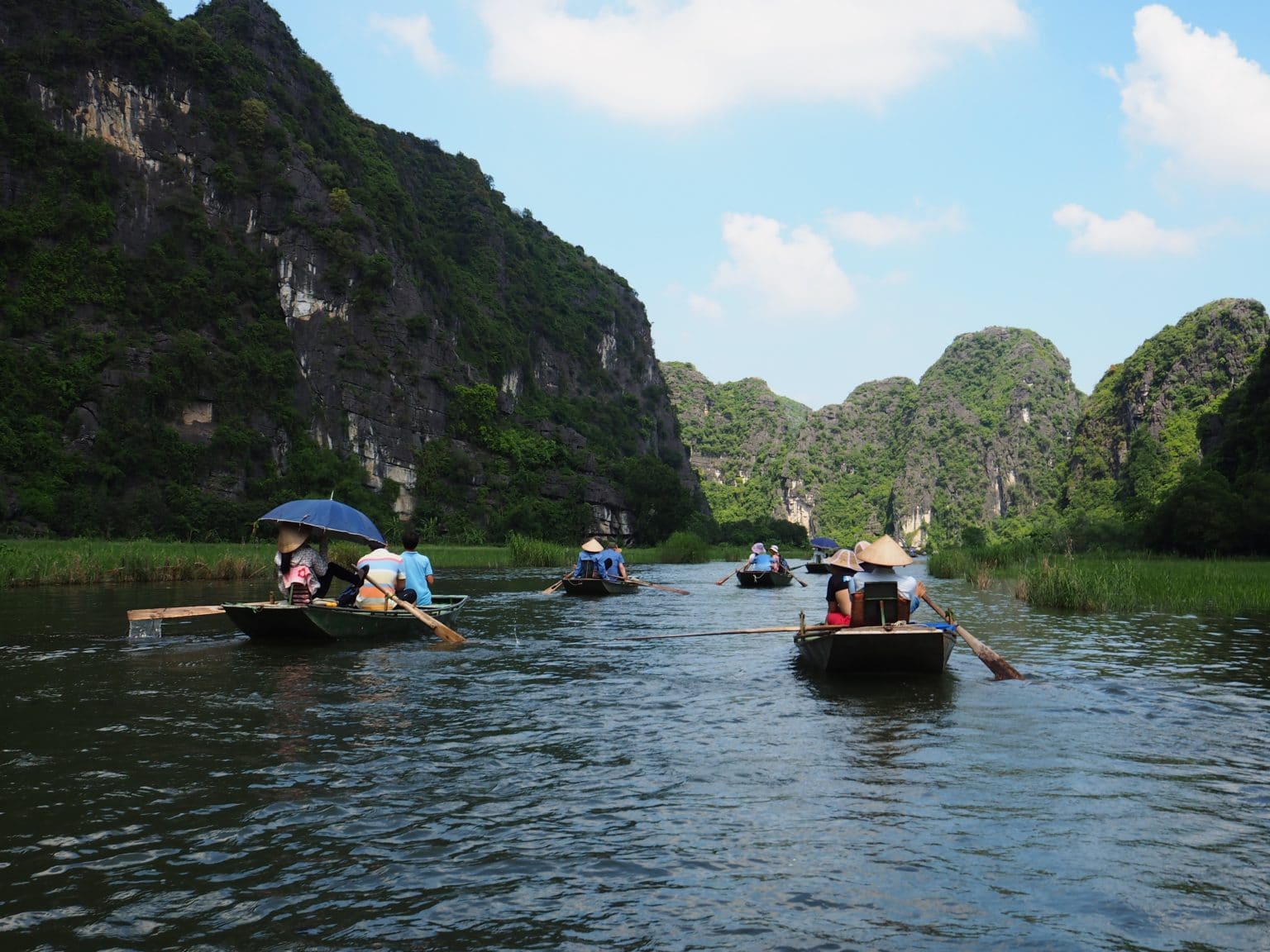 For Northern Vietnam, the best time to travel there is in Spring (March to April) or Autumn (September to November), as long as you avoid the time between May and early September when the rain is heavy, and the air is hot and humid, you will be satisfied.

In terms of the best time to travel to the country's south, the dry season is the best season, between November and April.

When it comes to Central Vietnam, where you will find towns such as Hoi An, Danang, and Hue, the climate mixes north and south, except there is less rain than in the south of the country. As a result, the best time to visit the country's center is between November and April.
When you are traveling, one of the best things to do is to join in local festivities because, of course, this is one of the best ways to get to know a culture in real-time. There are many ways to do this in Vietnam, and by planning your trip around some of these significant celebrations, you can ensure that you will get the most cultural experience ever. Here are some festivities not to miss out on.
Tet Nguyen Dan/Lunar New Year:
Just as New Year is a massive thing in western countries, Tet Nguyen Dan, or the Lunar New Year, is probably one of the biggest festivities in Vietnam, and if you find yourself here over the festive period you cannot miss out on this. You can expect the Vietnamese New Year to last for three days from 1st February. Local traditions include ancestor worship, giving New Year's gifts, baking traditional cakes and foods, and visiting friends and family. If you find yourself lucky enough to celebrate with a local family, this will be an experience to cherish.
This is one of the most significant festivals in Vietnam and if you plan to be in the city of Hue around April/May or June, make sure to check when the festival will be happening, as it is only held every two years on different dates, but generally lasts around a week. It honors the cultural heritage of Hue, which was the national capital city from 1802 to 1945.
For one of the most important and impressive festivals Vietnam offers, look out for the Lim festival, which happens around the middle of the first Lunar month. The festival is centered around Lim Hill, in the town of Lim, just 18km/11 miles from Hanoi. And celebrates the life of Ba Mu, a Buddhist nun, and is famous for showcasing locals singing talents through Quan Ho folk songs. Expect to see lots of traditional singing performances and weaving and wrestling competitions.
If you are traveling with children, this is a great festival to be a part of due to its dedication to children, in which they are given lanterns, musical toys to play with, and colorful masks to wear. Also known as the Moon Festival or Mooncake Festival, this event celebrates the end of harvest and takes place in September and is one of the most significant festivals in Vietnam. During this festival, you will notice many mooncakes stands all around, so try the traditional 'mid-Autumn cake,' which can either be of the baked or sticky rice kind.
Taking place at the Perfume Pagoda, about two hours from Hanoi, this iconic festival sees pilgrims and locals making their way here to pay their respects to Buddha and welcome a great new year. Like many festivals, it is also held during the first Lunar month, and it is so popular that tour companies offer day trips from Hanoi to see the festivities.


Temple Hung King Festival:
This annual festival is held every March, with the main event taking place on the 10th of the month and honors the Hung Kings – the country's founding fathers. If you plan to attend this important celebration, it is located around 100km/62miles from Hanoi, at Nghia Linh mountain. It is an absolute must-see if you want an authentic cultural experience. Vietnamese consider this festival a very significant celebration, and it has been recognized as a national holiday since 2007.

When it comes to learning about Vietnam's long history and culture, attending one or more of these festivals can significantly impact seeing the country and traditions from a local point of view. However, there are other ways to experience the Vietnamese culture too.
So, if this is your thing, you might want to consider an amazing culturally-based tour such as these: