If you are planning a trip to the Maldives, you may find yourself dreaming of the array of majestic islands to be discovered, the endless activities to keep you busy or the indulgent spa treatments that await you, but there is another aspect of this country that you should be excited for – and that is the food. This is a country that thrives on fresh fish, so if you are a seafood lover, then you will be in your element while dining in this dream destination. We will give you an overview of what to expect from Maldivian cuisine as well as an idea of the best dishes you must try while you are there.
While there are plenty of dishes to be discovered in the Maldives, the best way to get to know local cuisine is through the eyes of a local. When planning your trip, your Destination Expert will be on hand with some invaluable tips, local knowledge, advice, and of course local food recommendations, which provide you with an extraordinary opportunity to try meals, you might never have even heard of. Like any country, there are many dishes you will come across on more than one occasion, but there are plenty of regional dishes which you can find if you look hard enough, or follow a local's tips.
So, let us give you an overview of what you can expect to eat while on vacation here, as well as some of the best dishes on offer. Believe us when we say, you won't go hungry here!
Maldivian cuisine also known as Dhivehi cuisine, which has been influenced over time by Indian, Arab and Thai cuisines, is primarily made up of three staple items, which you will see and taste in many of the national dishes, and these include coconut, fish, and starch – all of which are widely available in the region. You will find many curries here, many of which are coconut-based and are filled with either fish, vegetables, or both, and plenty of rice and potato dishes too. In many of the resorts, there is a huge variety of food options available, with a number of them offering specific wellness cuisines, as well as all-inclusive meal plans, which is the norm when it comes to eating in the Maldives.
Unlike many other destinations, the Maldives is the place where you have everything at your resort, from restaurants to spas and water sports to bars, and generally, there is no need to leave your resort, however, if you find yourself island hopping or on day trips, you may get the chance to try a variety of culinary options and local delicacies, especially in Male – where the fish market is the epicenter of the culinary scene. The main fish eaten is the skipjack tuna, as well as mahi-mahi, yellowfin tuna, and mackerel scad, but whatever fish you enjoy while in the Maldives, you know it is as fresh as it can get.
Here are some of the main dishes to watch out for during your trip.
Considering both fish and curries are common here, it was inevitable that a fish curry would be on our list of best dishes to try in the Maldives. This popular dish is made using fresh tuna, fried onions, spices, and coconut milk, which is commonly served with white rice. It may sound odd, but this dish can be served for breakfast too, and in this case, it is served with a flatbread and a cup of hot tea.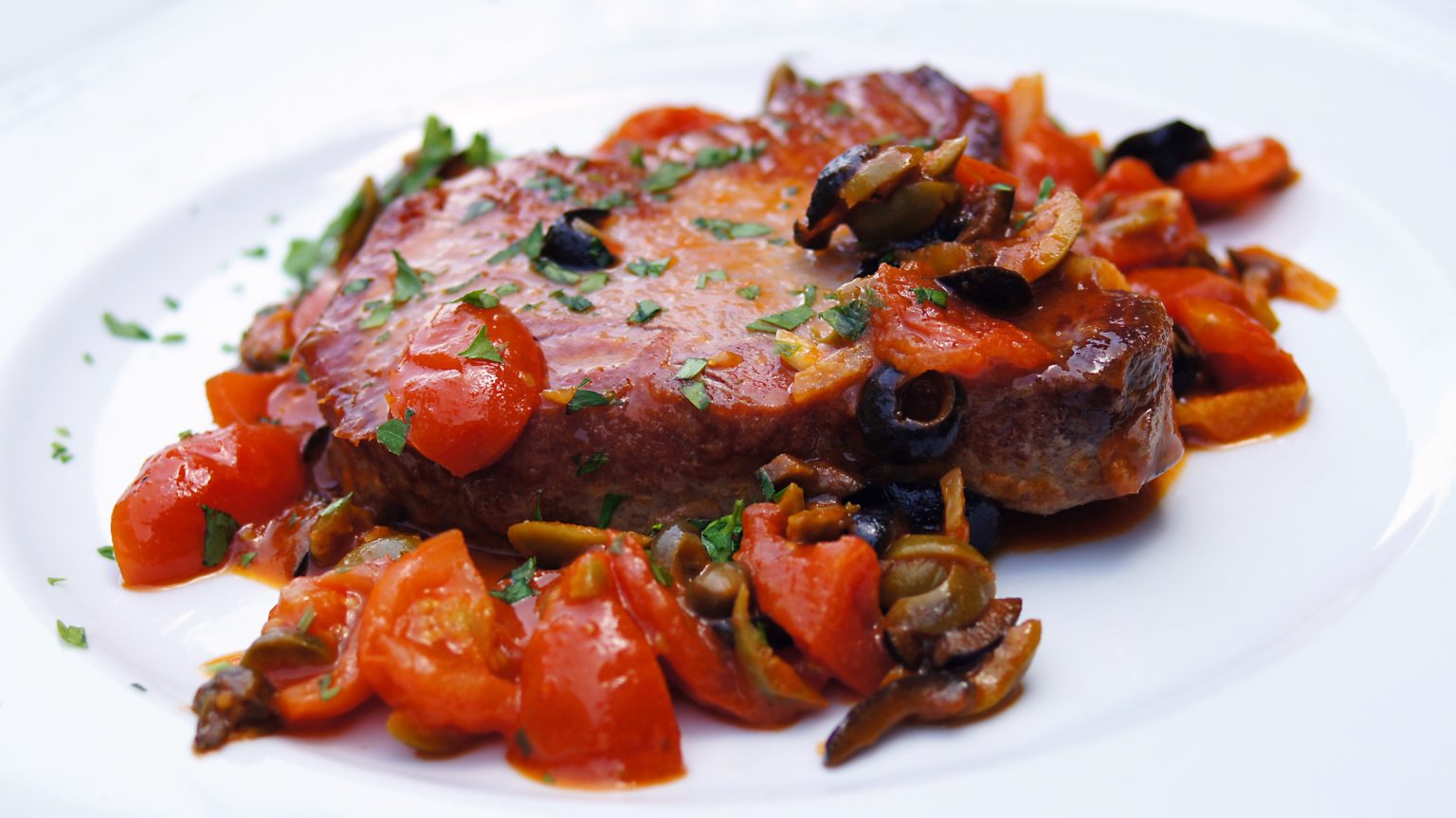 There are a variety of ways to cook tuna in the Maldives and each dish will taste different, depending on how it is prepared. You can expect to enjoy this delicious fish either smoked, fried, baked, stewed, or even boiled and the types of tuna you can try vary greatly. Tuna is the main ingredient used in almost all dishes in the Maldives, and meat or chicken is certainly not as common, so if you are not yet a lover of tuna – you will be soon enough.
3. Boshi Mashuni (Banana flower Salad)
One of the most delightful aspects of this island cuisine is the amazing uses of the local ingredients, which are made the most, and this banana flower salad is the perfect example. Together with fresh coconut, curry leaves, turmeric as well as lime, and chili, the crushed banana flower is added to create a super tasty and incredibly unique island dish.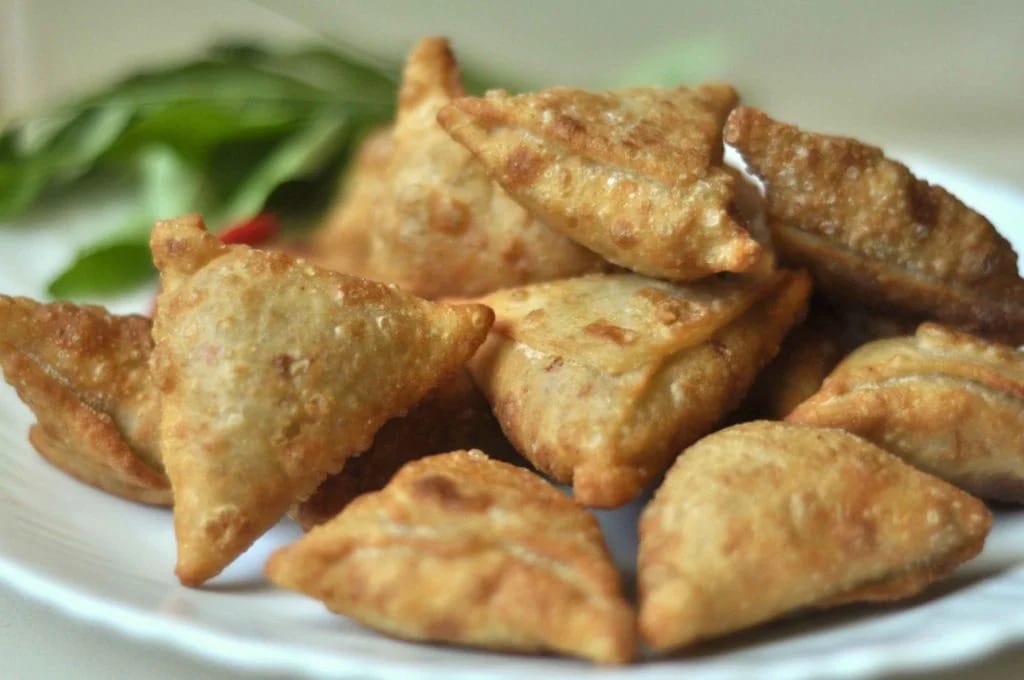 Some might say these are Maldivian dumplings, and they would be right because this is exactly what they look like, however, the ingredients to the dumplings you may have had before, are rather different. You can expect these thin pastry dumplings to be filled with ingredients such as tuna (of course), chopped cabbage, boiled egg, and onions, which together make a hearty and delicious appetizer.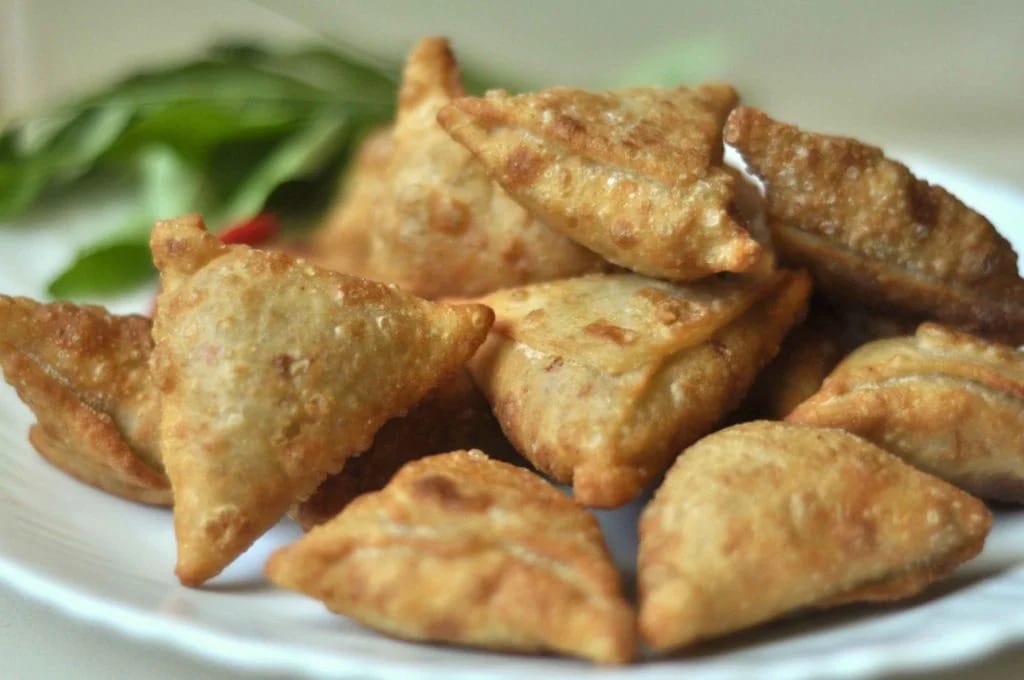 Boakibaa, which translates as 'cake', is a word you may come across many times during your time in the Maldives, that is because there are many types of Boakibaa that they create here including fish cakes, however in this case the Aluvi Boakibaa is based on cassava and coconut. This is a typical dish that is served as a dessert and will melt in your mouth. This will most likely become a favorite dish during your trip.
For those who are fans of the Bounty bar, you will fall in love with this natural version, which is in fact where the idea for the Bounty came from. Made up of white sticks, taken from coconut meat, this delicious and sweet dessert is by far the most popular dessert you will find in the Maldives.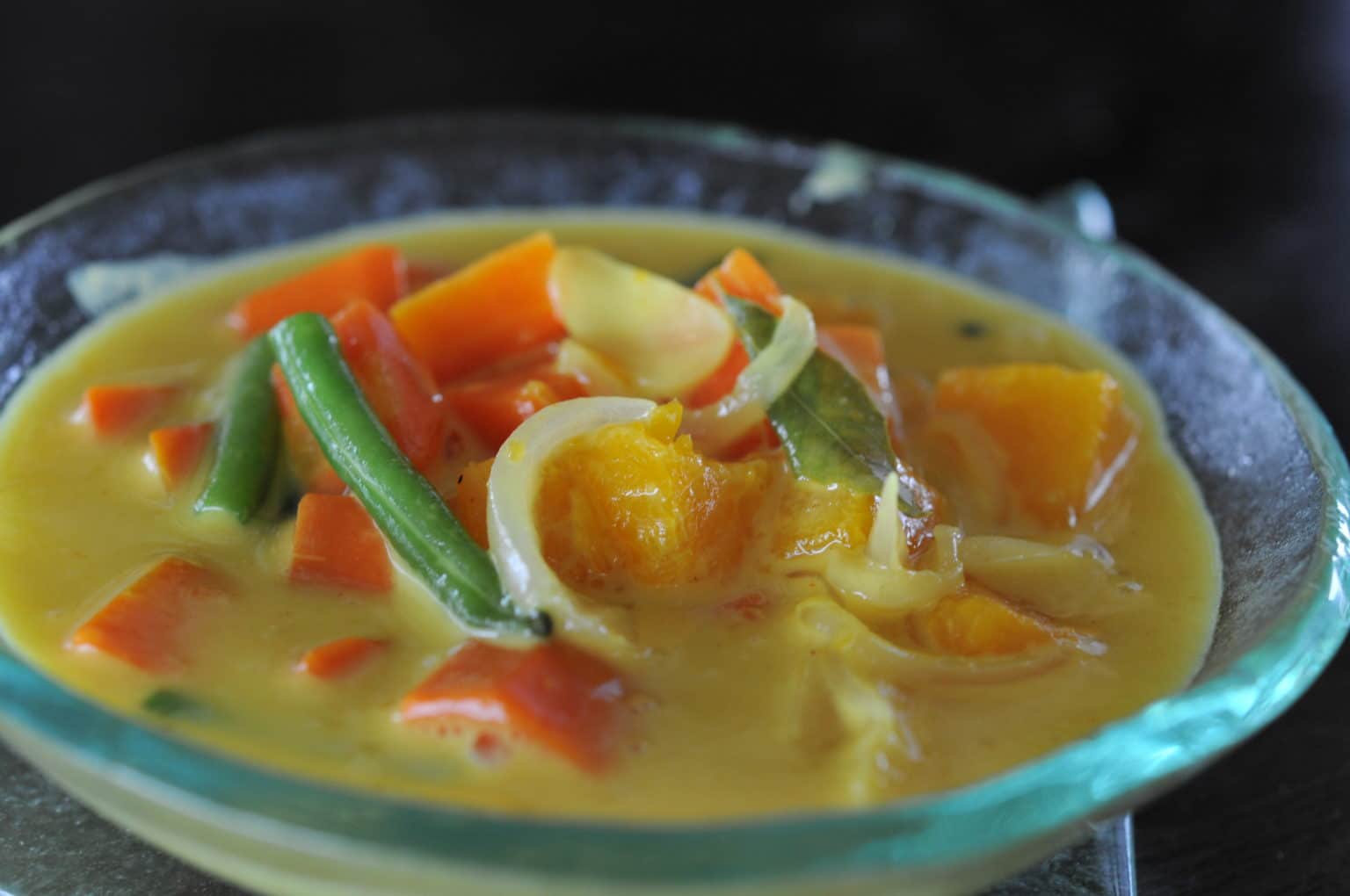 Vegetarians can rejoice because it is not just fish that is available in the Maldives, there are plenty of vegetable dishes that are loved by many and the vegetable curry has to be an all-time favorite. Using the same flavors as the fish curry, you will taste turmeric, chili pepper, coconut meat, onions, ginger, and cinnamon, which together make up a seriously divine dish.
This traditional savory pastry is a winner with locals and tourists alike, due to the convenience and the taste of course. This snack is made using tuna, grated coconut, onions, chilis, and turmeric, but the recipe alters depending on the chef, so be sure to try these a few times during your stay, to see which combination you prefer.
It is worth noting that while the Maldives is a predominantly Muslim country, locals do not drink alcohol and it is not served or sold on many of the local islands the locals prefer to drink fresh fruit juices, coconut-based drinks, palm juice as well as various teas. Fear not though, because many of the resorts will serve alcoholic drinks, as well as local drinks for you to try out, so all is not lost. One thing to try out is a visit to the local teashops in Male, which are a popular spot for the locals, and give you the chance to try some of the local teas available.