Vietnam is a country full of diversity, not just in terms of landscape, culinary options, and attractions, but also when it comes to exciting things to do. Whether you are looking for the thrill of a lifetime, an unforgettable experience, or a relaxed adventure, Vietnam truly has it all, and we cannot wait to tell you all about it.
When it comes to local adventures, we urge you to make the most of the valuable information provided by some incredible local 'Vietnam Destination Experts' who ensure you have a real authentic experience in their country of expertise.
Let us inspire you with some of Vietnam's absolute best activities.
Crawl through the Cu Chi Tunnels
If there is one thing you will have heard about before even setting foot in Vietnam, then this would be it. Due to their massive role in the Vietnam war, these tunnels have an incredible story. With the help of knowledgeable guides, a crawl through the tunnels, and in-depth museum exhibits, you will truly be blown away. It is worth noting that some of the information is very true and explicit, so be prepared for an emotional but unmissable experience.
Take a motorbike through Vietnam
If there is one way to travel through Vietnam, it has to be by motorbike, and it is not just locals that you will see taking on the crazy traffic and mountain roads. Many travelers either opt to rent a motorbike or buy one for the duration of their journey. If this is something you are comfortable with, it is a must-do when in Vietnam.
Enjoy street food and street beer in Hanoi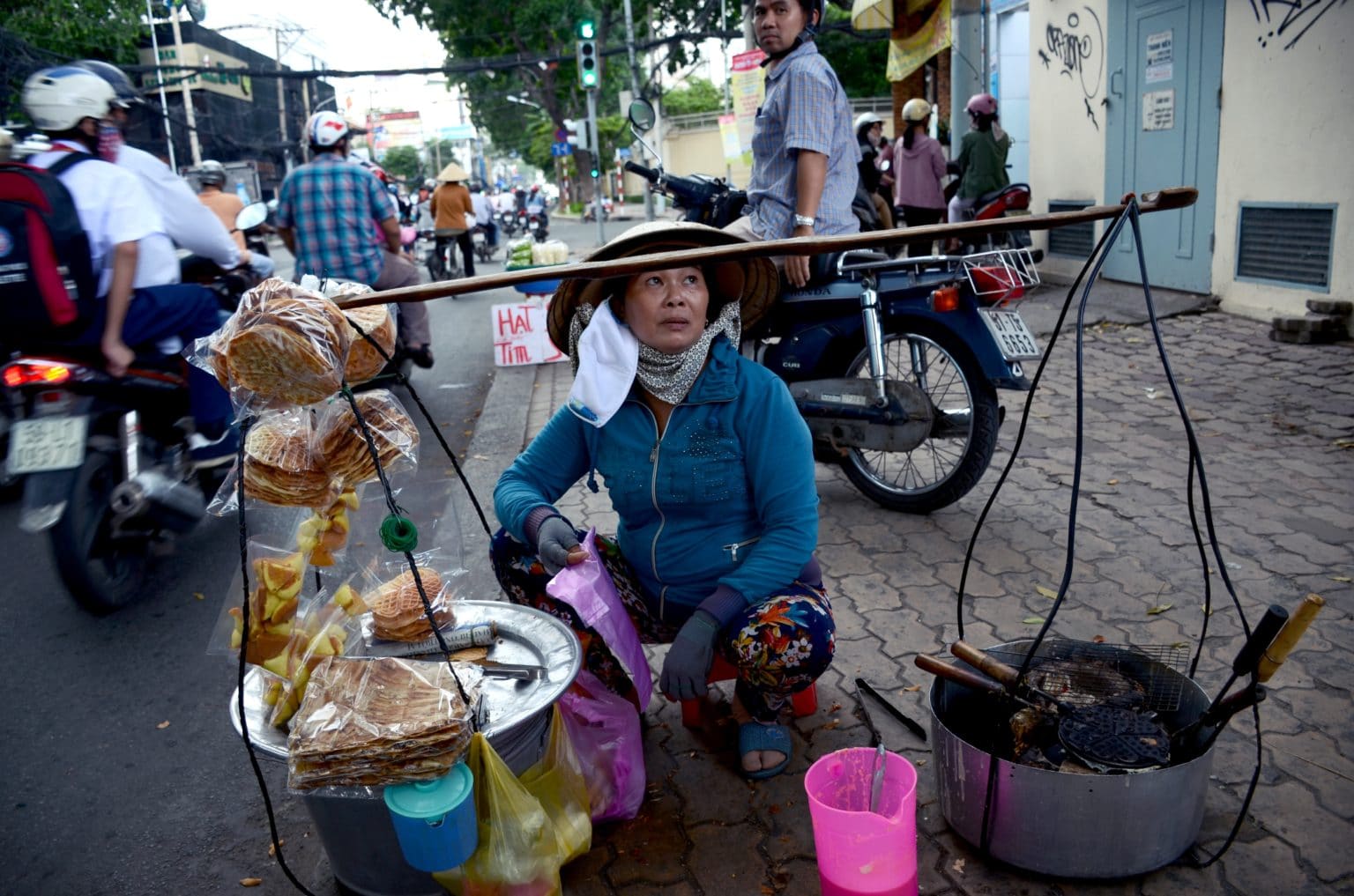 Well, what can we say about Vietnamese food, except that it is just out of this world and extremely cheap. But what if we told you that you could enjoy 0.50c beers at the famous Bia Hoi junction in Hanoi, all set up with basic outdoor plastic tables and chairs, making it a very social activity while in the city.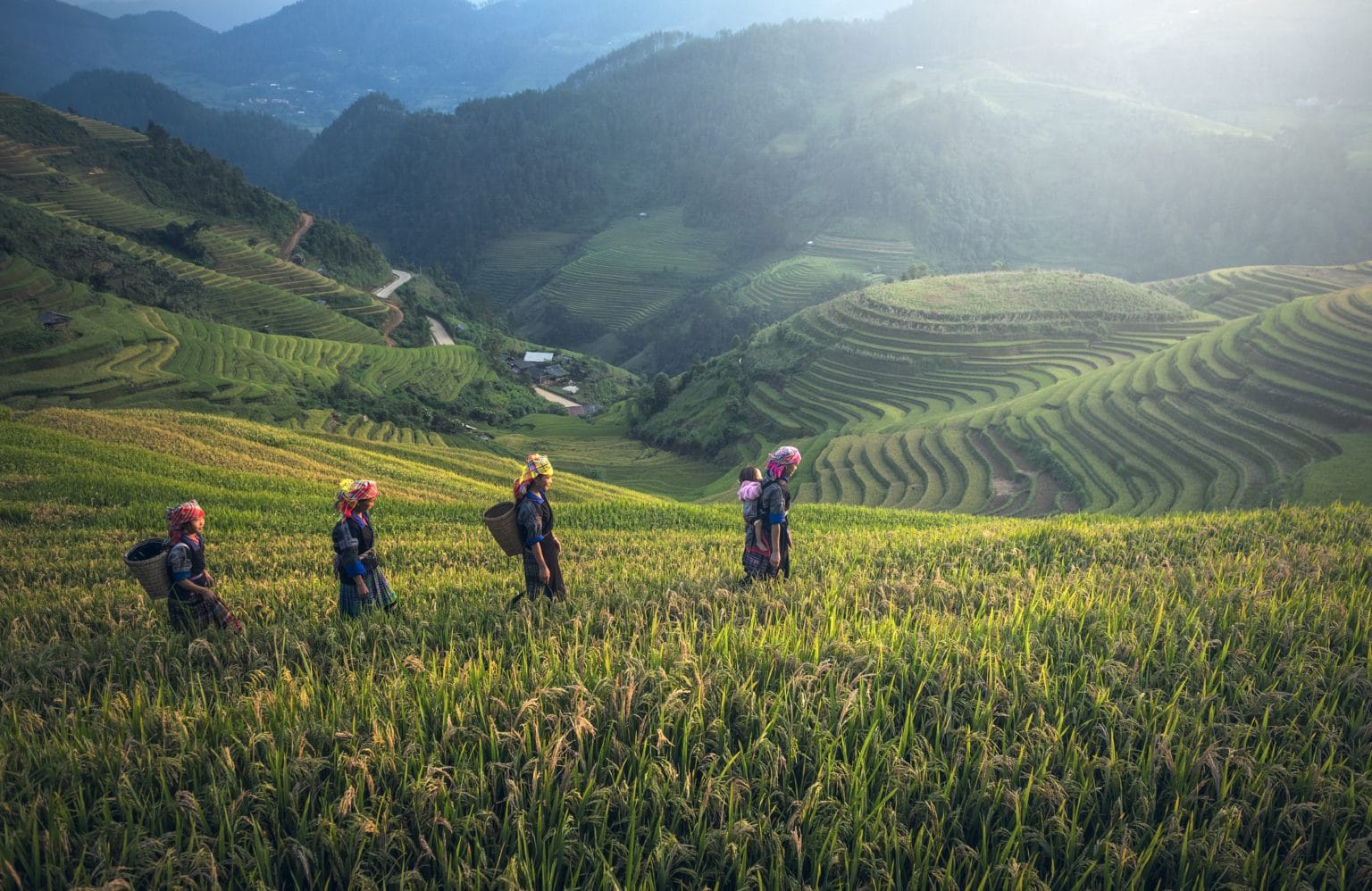 Sapa is a region with iconic rice terraces, mountains, and plenty of hiking trails, so if you have the time, it is worth taking a detour to the north of the country to be one with nature – something Vietnam is famous for. The best times for hiking in this region are from September to November or March to May, when the skies are blue, and the weather is dry.

To get more an insight into the life and culture of the Sapa region, do not miss this tour: The Ultimate Sapa Experience
Take a cruise through Ha Long Bay
This UNESCO Heritage Site is an activity on everyone's bucket list. You will understand why as soon as you feast your eyes on this fabulous landscape, full of limestone rocks, numerous bays, and islets. It is best to do a one- or two-day cruise to get the most of this expansive area and get the chance to do some kayaking or snorkeling in the area.
Get some clothes made in Hoi An
If there is one thing you will notice in this charming town, apart from the array of Chinese lanterns, it is the number of tailor shops, literally everywhere. These tailors are famous worldwide and can make your clothing dreams come true in a matter of hours. The process is as simple as it can get. You walk in, pick some clothes/shoe styles out of a catalog, choose the material, get measured and return a few hours or days later to pick up your one-of-a-kind pieces.
Climb the highest mountain in Indochina
Fansipan, also known as 'The Roof of Indochina,' is the highest mountain in Indochina and is located northwest of Vietnam. If you are looking for a challenge, complete with insatiable views, you must plan to climb this mountain, which stands tall at 3,147m/10,324ft high.

The trail is accessible for both experienced hikers and amateur hikers, but you must be prepared for a challenging hike. There are three trails to choose from, and the most popular is the Tram Ton trail, a two-day, one-night hike. However. Also, a one-day climb can be done if you are very experienced.
Discover the world's largest cave
Being the world's largest cave, Son Doong cave, located in Phong Nha-Ke Bang National Park, is an absolute must-do activity when in Vietnam. It is incomparable to any other place in the world, so much so that we have provided you with a glimpse of what to expect and give you an idea of why it is such a popular place to discover.

Check out this video of Son Doong cave featured by National Geographic.
Go sandboarding in the Mui Ne dunes
If you are looking for a fun day out with some fantastic surrounding landscapes, you can find this at Mui Ne dunes. These white and red dunes will leave you thinking you are in the Sahara Desert and are the extreme opposite of what the iconic image of Vietnam looks like, which is why it is an activity not to be missed. You can rent plastic sandboards here and have a picnic after, followed by an incredible sunset, making for an unforgettable Vietnamese experience.
Be brave to try some snake wine
You will see many of these strange bottles around the cities, especially at markets, and if you are brave enough, you should give it a try. This is known as snake wine, and the product is made by infusing whole snakes in rice wine, leaving it to stew for several months, and then drinking it – in moderation.
In Chinese medicine, snakes and other insects such as scorpions, lizards, insects, or even small birds, are considered to have medicinal properties. Even though the snakes used are venomous, it is entirely safe to drink due to the breakdown of the venom. So why not give it a try?
Crossing the street in Ho Chi Minh city
If you thought crossing a street is silly to mention, you will not be surprised we have listed it here once you set foot in the manic city of Ho Chi Minh. Crossing the street here takes a lot of courage. It can be quite a chaotic and overwhelming experience, especially when you notice that none of the traffic flows in a particular direction. People go wherever they can – and somehow, it works!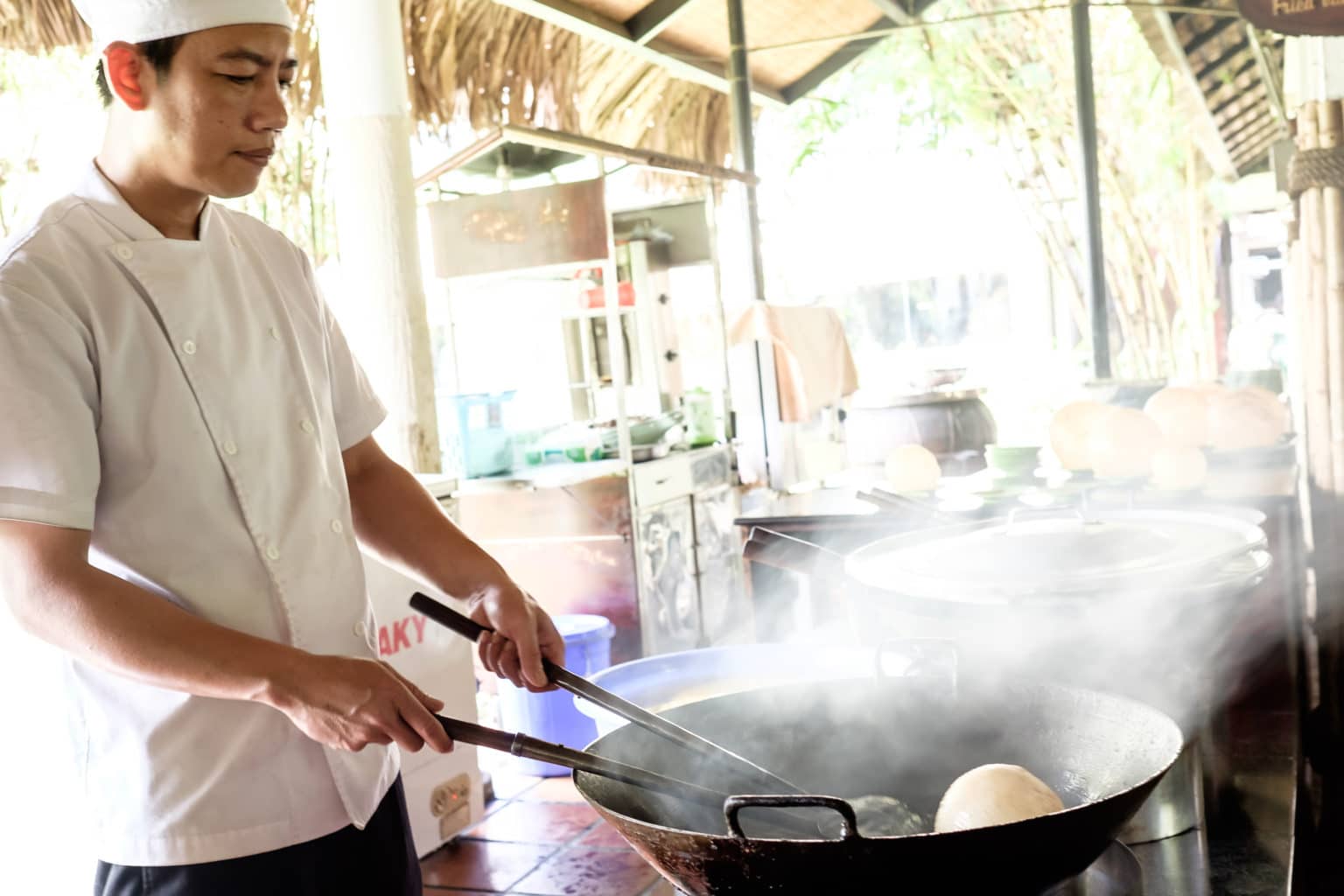 After a short time in Vietnam, you will quickly discover that the food is to die for, and chances are you will want to know the secret recipes. Doing a cooking class in Vietnam is an easy task, due to the array of options available, especially in the cities, so if you fancy learning how to make traditional Pho or Vietnamese Spring Rolls, then take an authentic crash course in the local cuisine.

If food is your thing, check out this tour: Culinary trip in Vietnam, a 15-day trip incorporating all things food, coffee, and market-related.