Morocco is the place you travel to for a lesson in culture, a stint of relaxation on the beach, the opportunity to discover the small streets of bustling old towns, challenge yourself in the mountains, and let us not forget about the local food that will take up a lot of your time too.
This is a country that captivates everybody who visits it. During one single trip, you can go between the desert, the coast, and high into the mountains, which makes it an unforgettable destination. With that being said, we are excited to reveal the ten best activities in Morocco that you can look forward to.
1: Climb to the top of Mt Toubkal
Toubkal is the highest peak in the Atlas Mountains and North Africa, with a height of 4167m (13,671ft), making it synonymous with those looking for the ultimate hiking challenge. This mountain has been taken on by millions of people during their Moroccan travels, making it one of the most exciting adventures to undertake.

This fantastic eco-friendly tour in Morocco takes you on the 3 Day ascent of the mountain.
2: Go sandboarding in the desert
Thrill-seekers will love Morocco, especially when they visit the desert and realize that sandboarding is offered there. This incredible adventure allows you to take on a fun activity in a fantastic landscape, and if you have never done it before, you are in for a treat. On many desert tours, you will have the option to sandboard and spend the night in the desert, enjoy local music, and take in the authentic culture of Morocco, which makes it such a fun experience.
3: Enjoy some watersports in Essaouira
On the Atlantic coast of Morocco, Essaouira is known for its laid-back vibe and solid winds year-round, making the conditions ideal for windsurfing, kitesurfing, and surfing, with many schools in the watersport schools in the area that offer tutorials to beginners. Morocco is undoubtedly a country with the best of many worlds, with mountains, along the coast and a desert landscape to enjoy, so why not make your way to the chilled-out coast and be one with the wind.
4: Indulge in a Hammam treatment
If relaxation is on the cards, you must undoubtedly have to indulge in one of the most beautiful treatments known to man -a hammam in Morocco. A hammam is a traditional relaxing treatment that involves a steam bath and body scrub, which is strongly associated with the culture of the Islamic world.

So, if adventure is part of your Itinerary, why not strike a balance by treating yourself to a luxury hammam treatment while on your Luxury trip to Morocco.
5: Get lost in the Souk of Marrakech
If you have not heard of a souk before, it is a market where you can find all kinds of crafts, local items, herbs and spices, souvenirs, and everything of cultural importance, all within shops that line the narrow winding streets.

Marrakech has one of the most famous souks in Morocco, which even confuses the best of travelers, but that is all part of the adventure. One thing to know is that a souk is laid out in sections to make it easier to find what you want, but if this is still a little confusing, don't worry; your expert guide is there to help.

Check out this Grand Tour of Morocco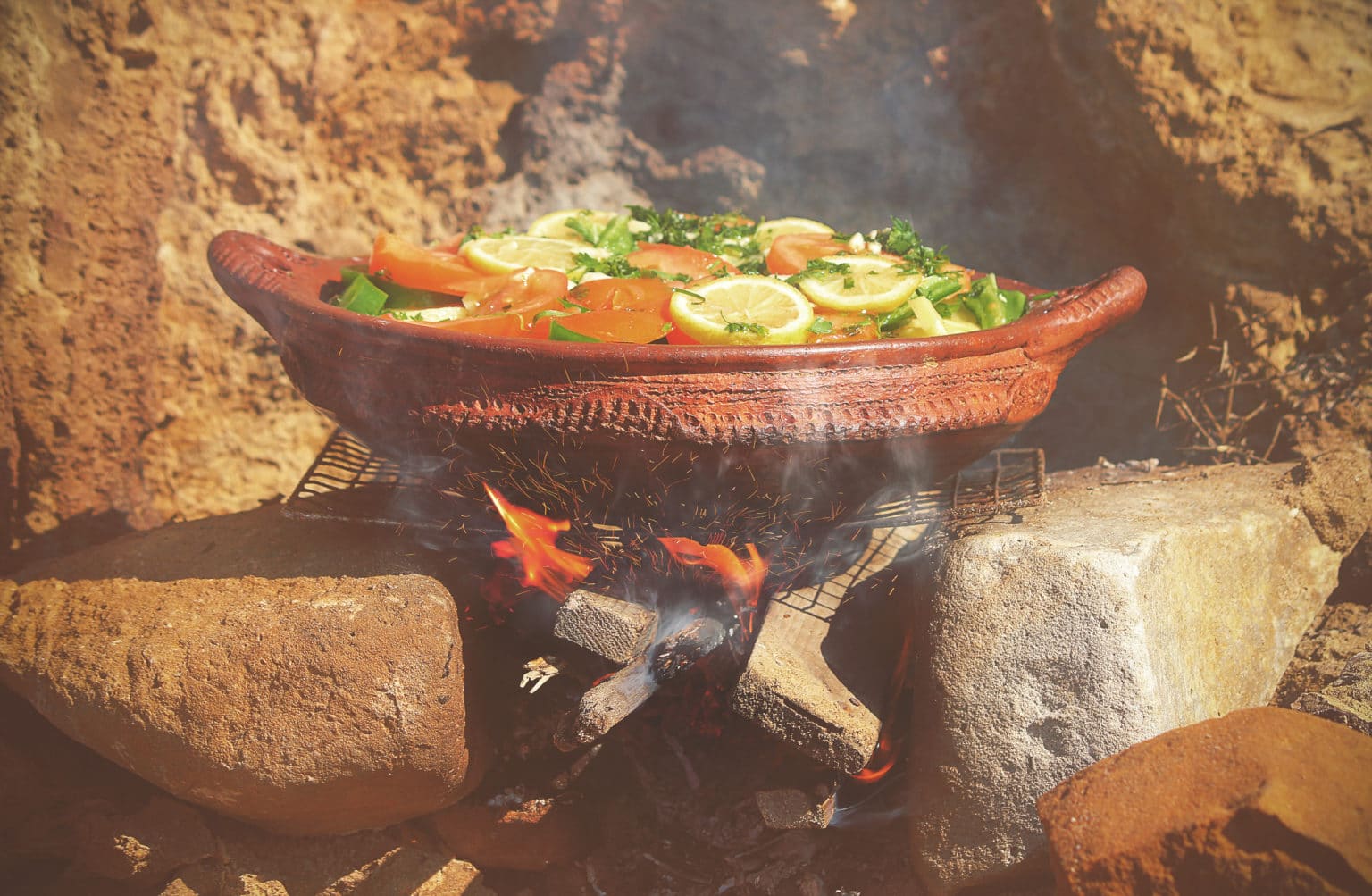 Moroccan cuisine is one of the best and most well known in the world, with a host of dishes that have taken the world by storm, such as couscous, tagine, and of course, Moroccan chicken, so when you are in the place that birthed these recipes, then you must try them out for yourself. Luckily there are many opportunities for you to try local foods in Morocco, but be sure to take a cooking class, which brings the experience to another level, allowing you to integrate into the culture and get involved in preparing a classic dish that you can recreate at home. So if food is your thing and you want to take it to another level, this is THE tour for you: Moroccan food and cookery tour
7: Spend the night in the Merzouga Desert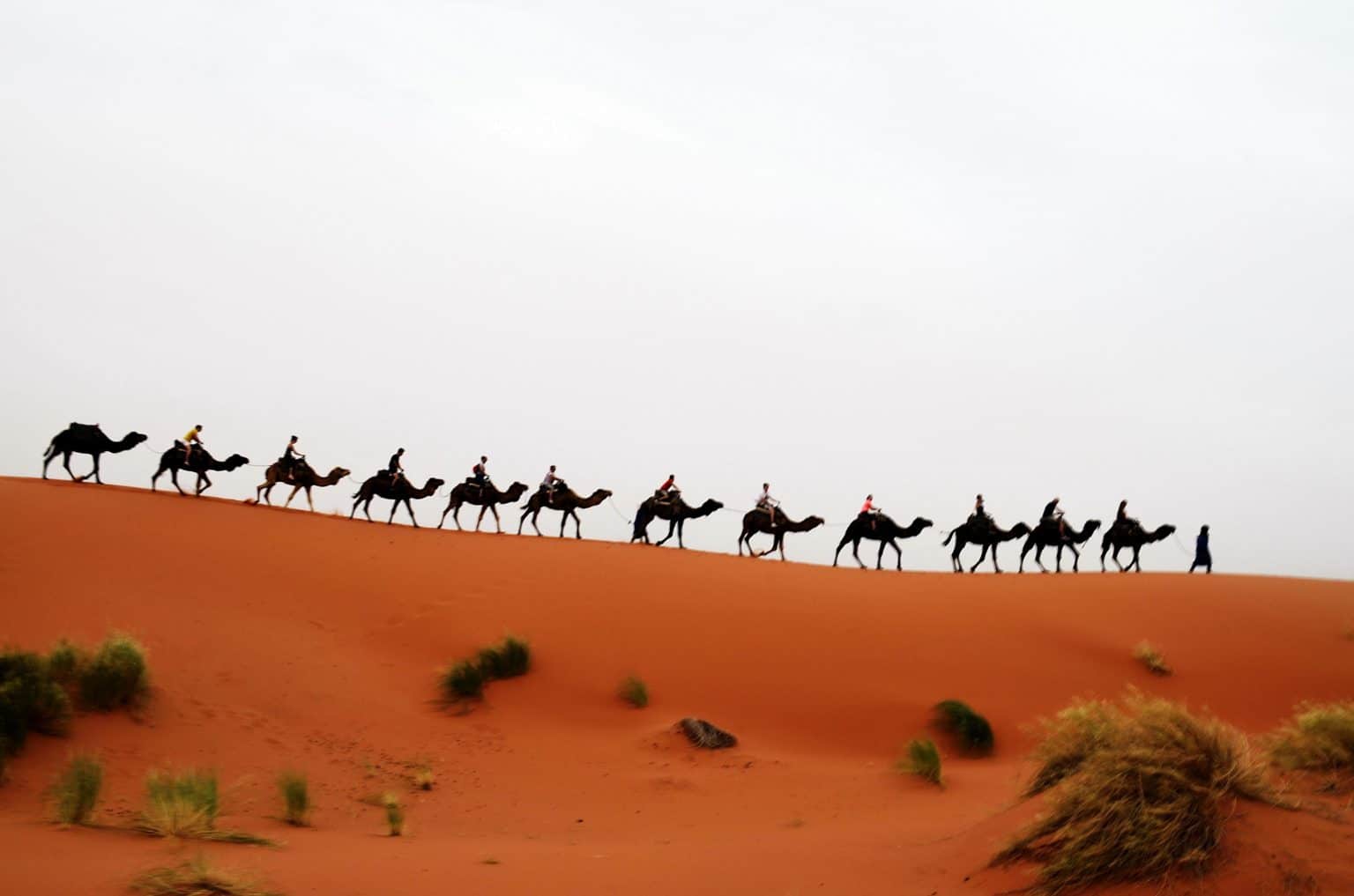 Deserts are known to have some of the clearest skies in the world, and the Merzouga Desert is no exception, which is why spending a night in a desert camp out among the dunes is a must during any Moroccan trip. As well as being an excellent place to see the stars, you wait to be mesmerized by the sunset on the evening of your arrival and the sunrise the following morning as you awake in this incredible landscape. What an adventure!
8: Visit the Atlas Film Studios
Located close to the town of Ouarzazate, you will have the opportunity to visit Atlas Film Studios, which is a must for movie enthusiasts, given that several famous movies were shot here, such as The Mummy, Seven Years in Tibet, Aladdin, Gladiator, Game of Thrones and Jewel of the Nile, to name but a few. This is no ordinary studio, though, it is the world's largest film studio by acreage, and most of the building is among the mountains and desert, with sets still staged for you to tour around and enjoy. This desert-focused tour takes you among the mysteries of the moroccan desert and the opportunity to visit this studio.
9: Learn how to make argan oil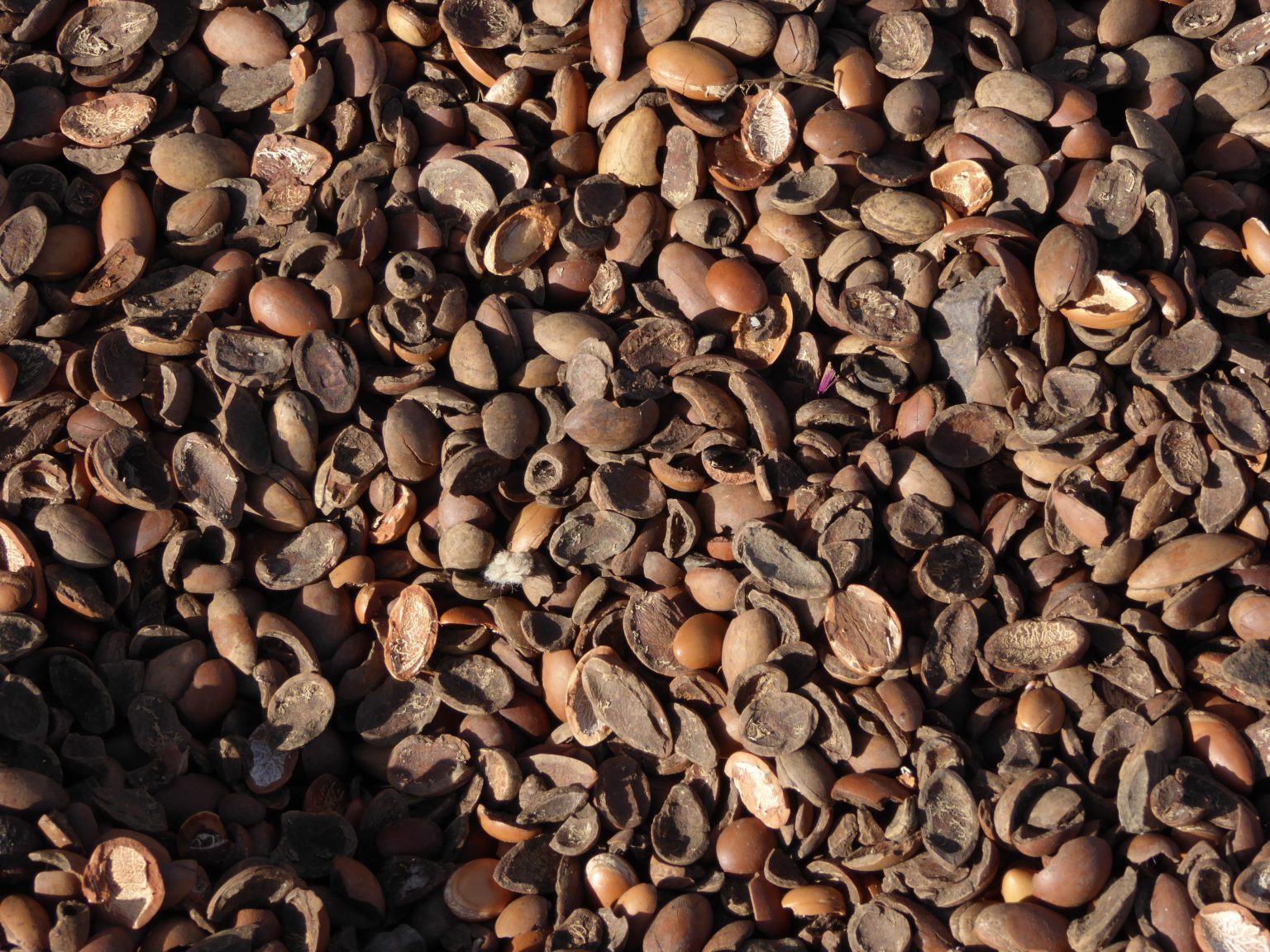 Argan oil, or Moroccan oil, is used worldwide for cosmetic purposes, while in Morocco, it is used for decorative purposes and food preparation. In addition, the oil is known for its incredible health benefits, which have made it so popular. While you are in Morocco, you can not only pick up as much argan oil as your suitcase can handle, but you can go on an adventure to learn the process of how this world-famous oil is produced.
10: Visit Morocco's Ancient Roman City
If you didn't know that an ancient Roman city existed in Morocco, you would be surprised to know that this is true, and you will get the chance to visit it during your time in this adventurous North African country. Known as Volubilis, this partly excavated Berber-Roman city, which is located near the town of Meknes, was the former ancient capital of the Kingdom of Mauretania. This protected UNESCO World Heritage Site is a place to go for history buffs and makes an exciting activity for those looking to uncover Morocco's past.