Vietnam is no doubt a truly fascinating place for any traveler to discover due to the array of activities, attractions, and cultural aspects it offers, which keeps people coming back time and time again. Planning a trip to this incredibly diverse South East Asian country can be overwhelming at first.
There is so much you will want to see and do, so why not get some advice from a local 'Destination Expert' who specializes in Vietnam. You can ensure that your trip meets all your needs and helps you discover every corner of this magical place. However, you might want to start by knowing the absolute 'must-see attractions' for Vietnam, so let us tell you.
Here are the 10 best attractions in Vietnam.
Anyone who has traveled to this memorable country will most likely talk about their experience with a big smile, and that might be because that is what they were surrounded by during their trip. It is no surprise that people return to Vietnam on more than one occasion, considering they have one of the most welcoming, kind, and friendly nations. What more could you want? Aside from their mouthwatering cuisine, stunning landscapes, fascinating heritage, and an array of museums to be discovered, there are some main attractions that we all know just cannot be overlooked.
This ultra-impressive network of connecting tunnels from the times of the infamous Vietnam War is most definitely one of the most visited attractions in the whole country. You will get In-depth educational information about the history of these tunnels and what life was like for the Viet Cong soldiers living there. Still, you will get to follow in their footsteps by entering the very narrow tunnels yourself. This is truly an experience of a lifetime and a great way to learn about Vietnam's history.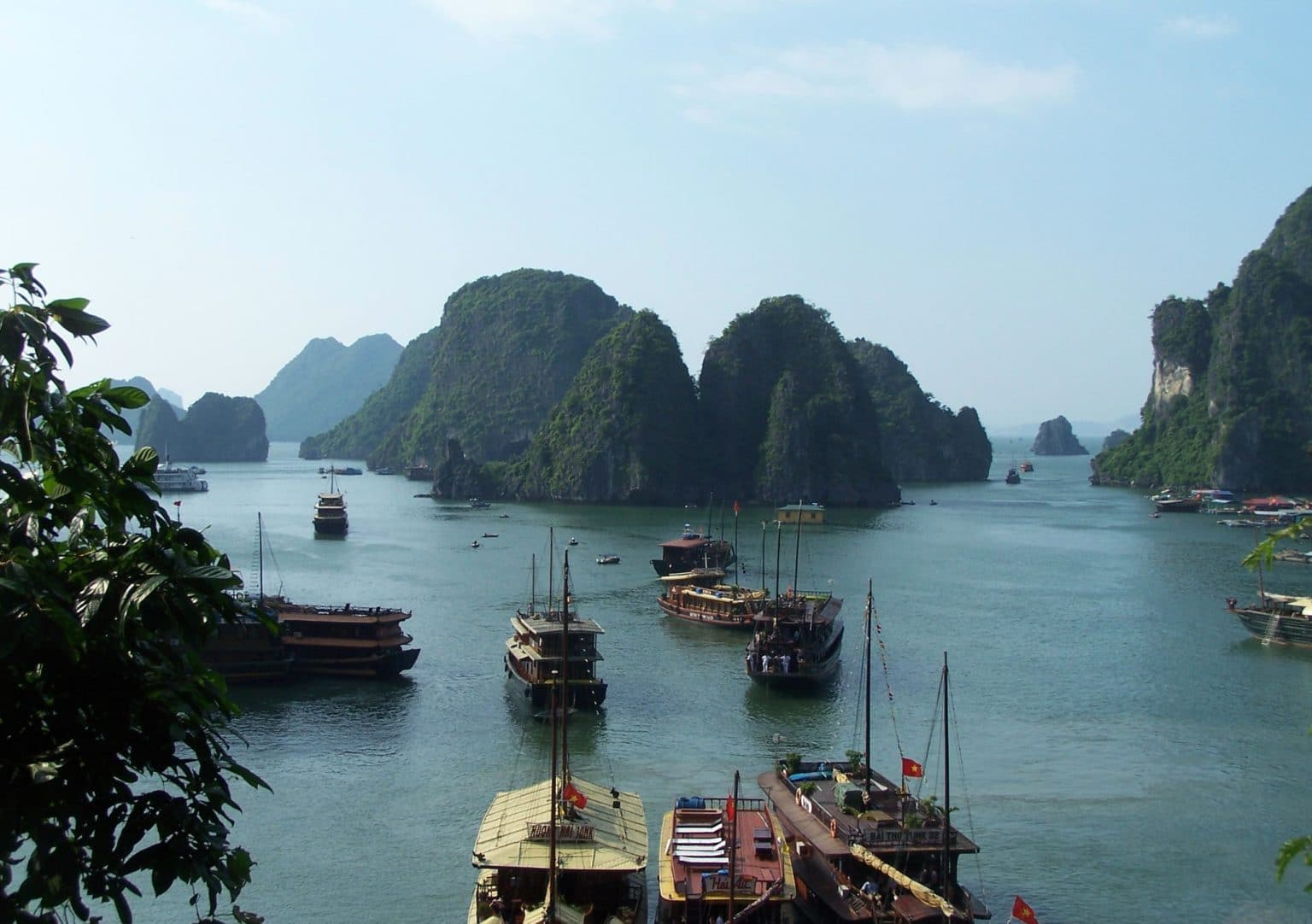 When it comes to Vietnam's natural beauty, you will be mesmerized by everything you witness during your trip, but one sight, in particular, you won't forget will be Ha Long Bay. This UNESCO World Heritage site is a must-see. It is highly recommended to take one or two-day cruises to experience this vast area, dotted with spectacular limestone pillars and over 1600 islands and islets.

If you are looking for the perfect tour which incorporates some of the best places to see, including an overnight cruise at Ha Long Bay, then this is for you – Highlights of the North and Central Vietnam
This region in the far north of Vietnam is the iconic image of what you picture when you think of this beautiful country. With rice terraces galore, incredible trekking opportunities to undertake, and the chance to see the highest peak in the country, you cannot miss out on the fantastic Sapa region, one of the most unique landscapes in Vietnam.
4: Phong Nha-Ke Bang National Park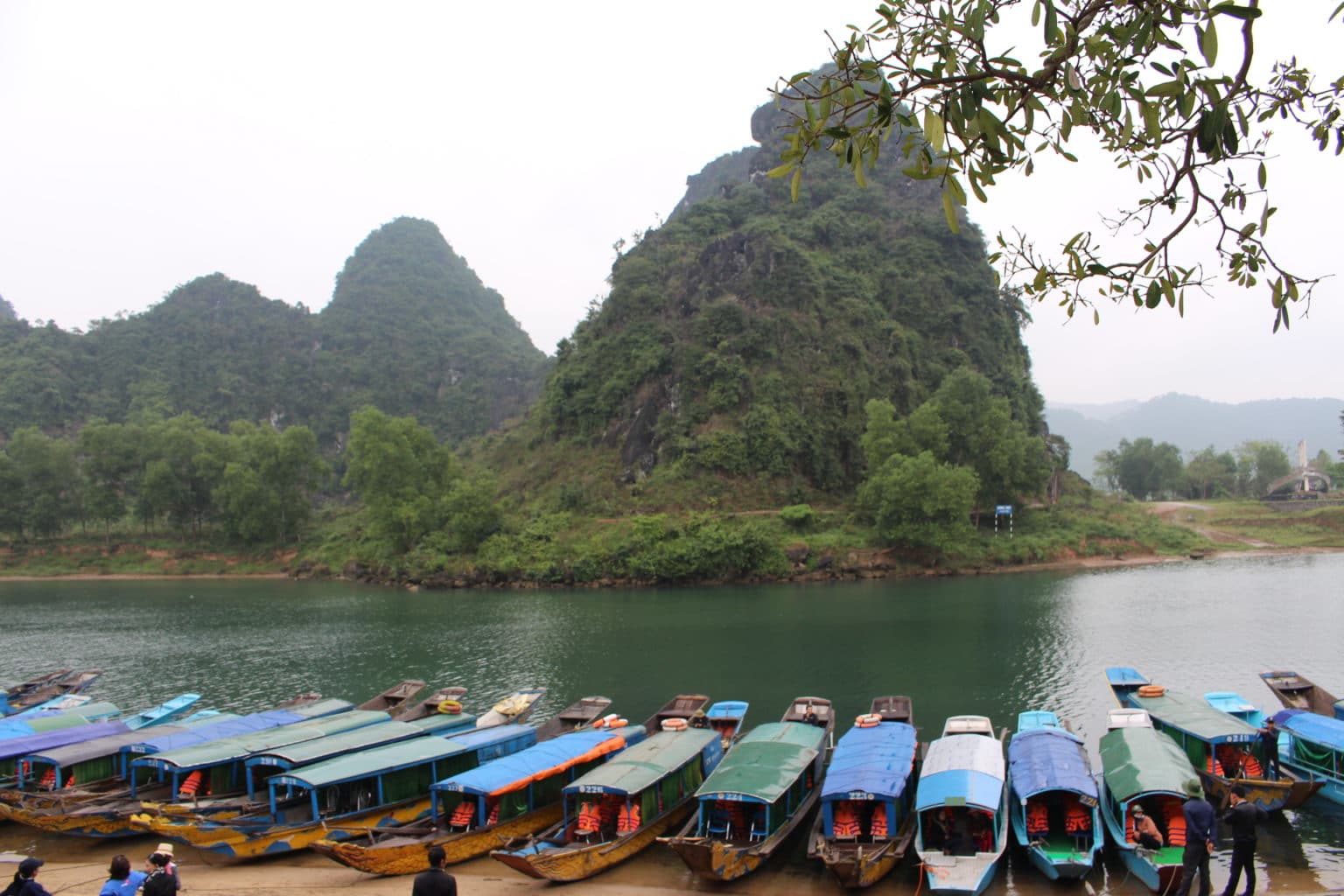 About 500km/310miles south of Hanoi, you will find this UNESCO World Heritage Site located in the middle of the Annamite Mountain Range. Featuring extensive caves, tropical forests, underground rivers, and various wildlife, this National Park is honestly mind-blowing, especially the Son Doong Cave, which is said to have the world's most significant cave passage.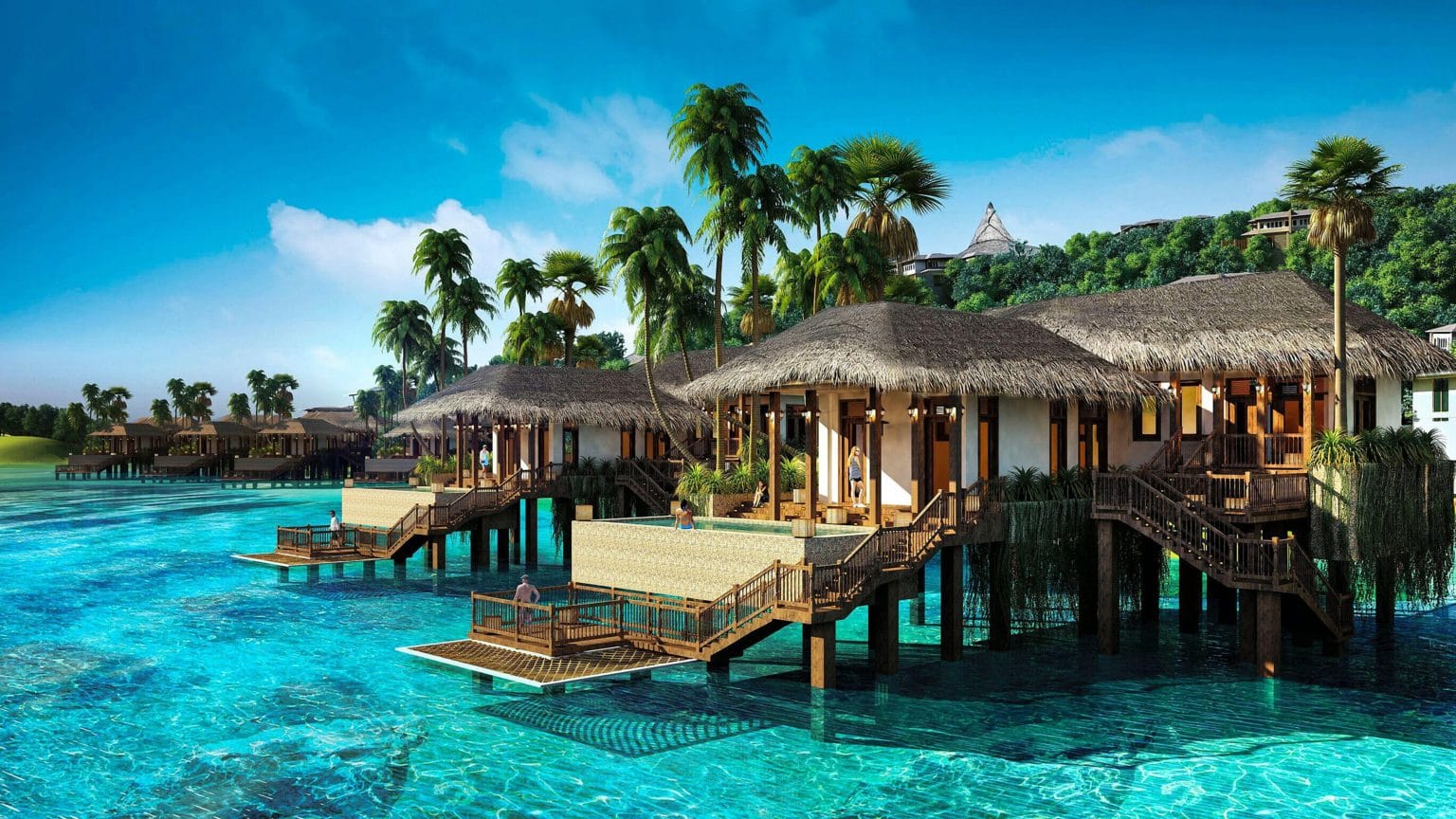 Phu Quoc is the place to go for a tropical getaway without the crowds. It is not only renowned for being Vietnam's largest island, but it is famous for its stunning beaches and two authentic locally made products – black pepper and fish sauce. So if you want a glimpse of what Phuket once looked like before it was overrun with tourists, book an island escape to Phu Quoc.
6: Thien Mu Pagoda in Hue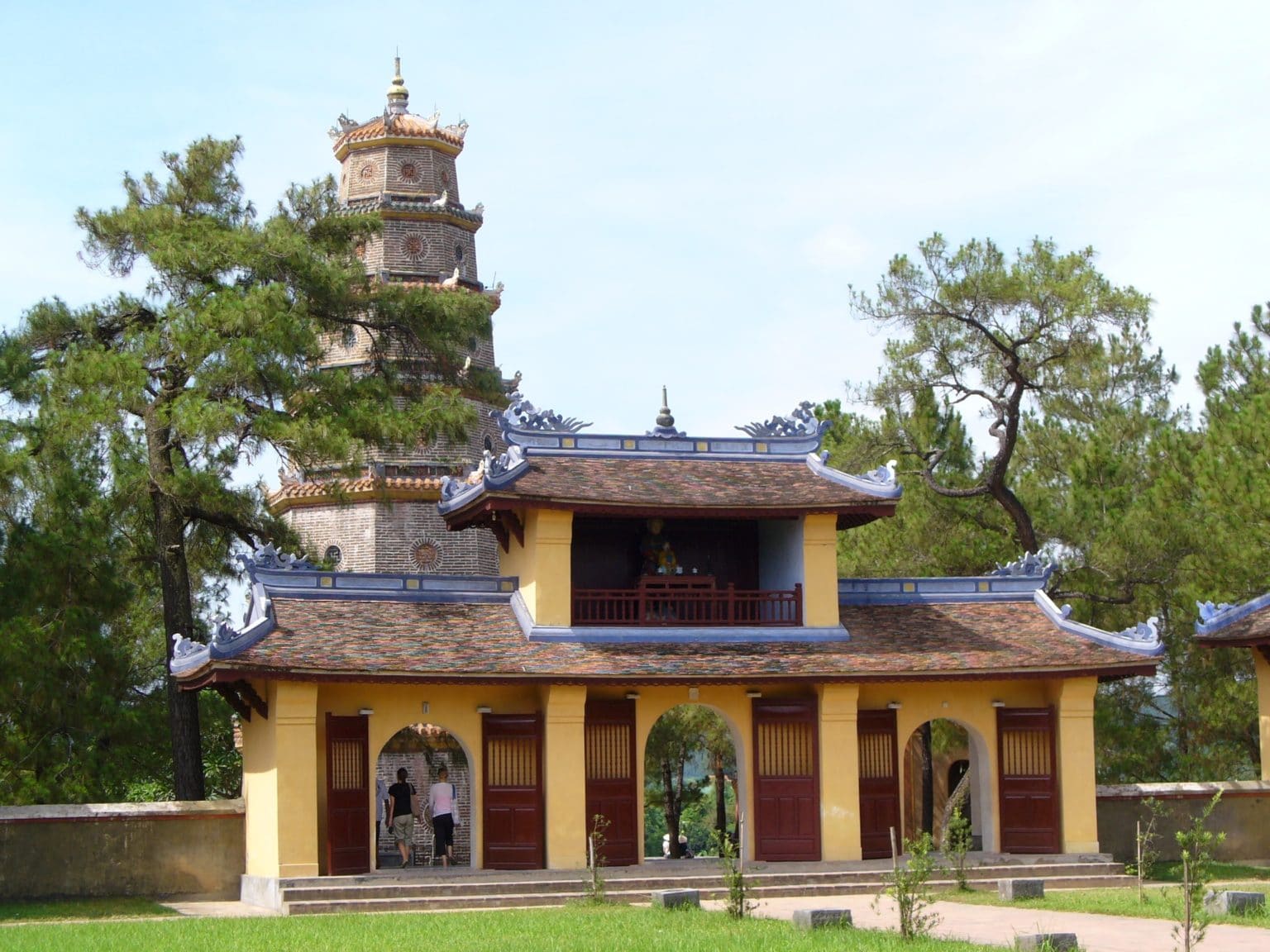 This striking pagoda is the largest in Vietnam and is truly a sight to see in the town of Hue, making it the most recognizable landmark in the city. The sheer architecture of this seven-story pagoda and its fascinating story and history make it a top attraction in Vietnam and should be added to your bucket list.

For history, sightseeing, natural beauty, and a visit to this incredible pagoda check out the Amazing Vietnam tour.
Hoi An is a charming town just 45 minutes from Da Nang and is listed as a UNESCO World Heritage Site. It is not only famous for its display of stunning Chinese silk lanterns. But it is a favorite stop-off for many who are attracted to its delightful atmosphere, beautiful architecture, heritage, and of course, its skilled full tailors who can customize just about anything for you in record time.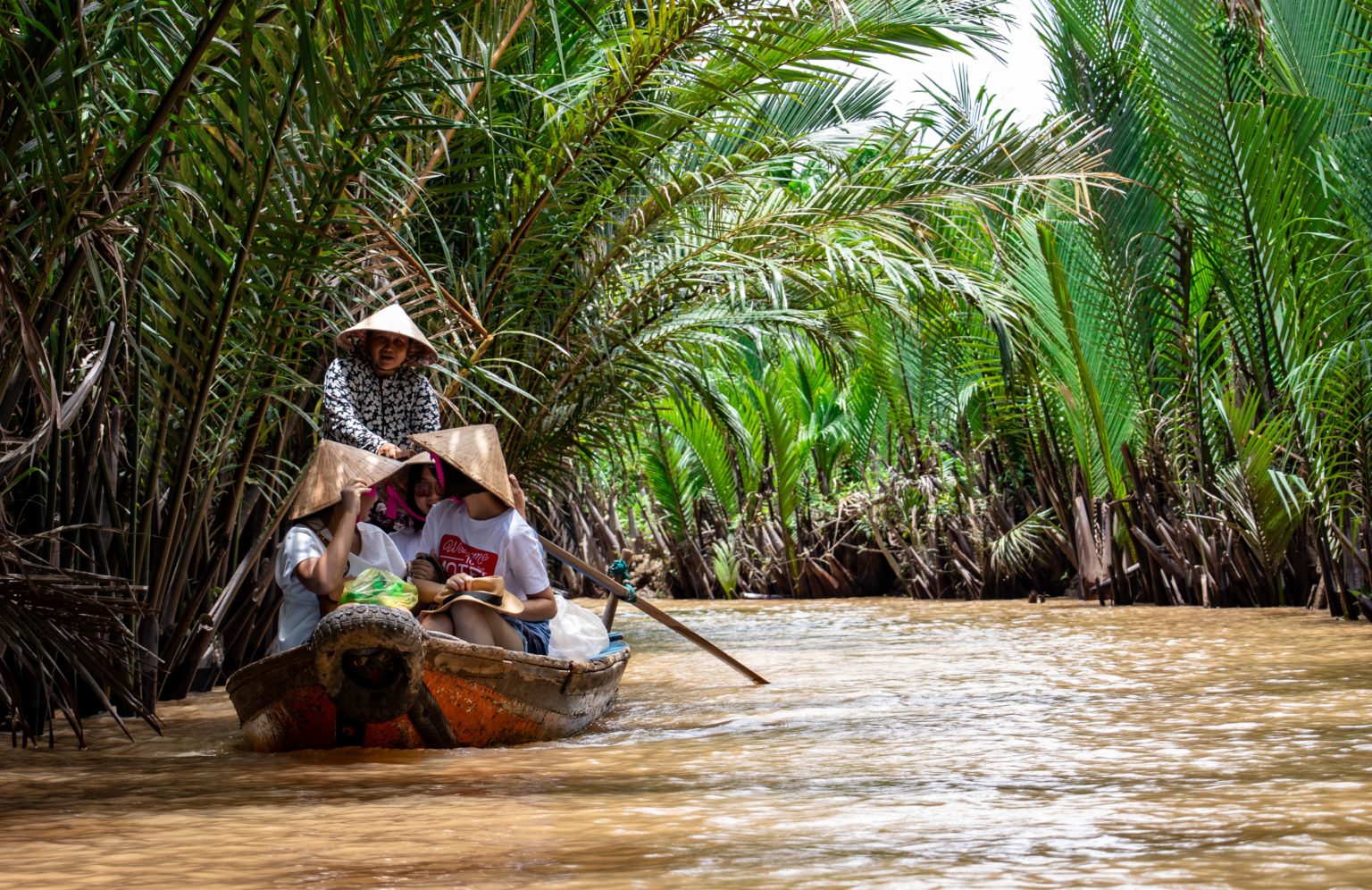 Located in the southwest of the country, this is the area where the famous Mekong River joins up with the sea and is considered to be 'the rice bowl of Vietnam.' This is rich in agriculture, ancient traditions, and floating markets, and the best way to explore this vibrant region full of rice paddies, temples, and fruit orchards is by boat.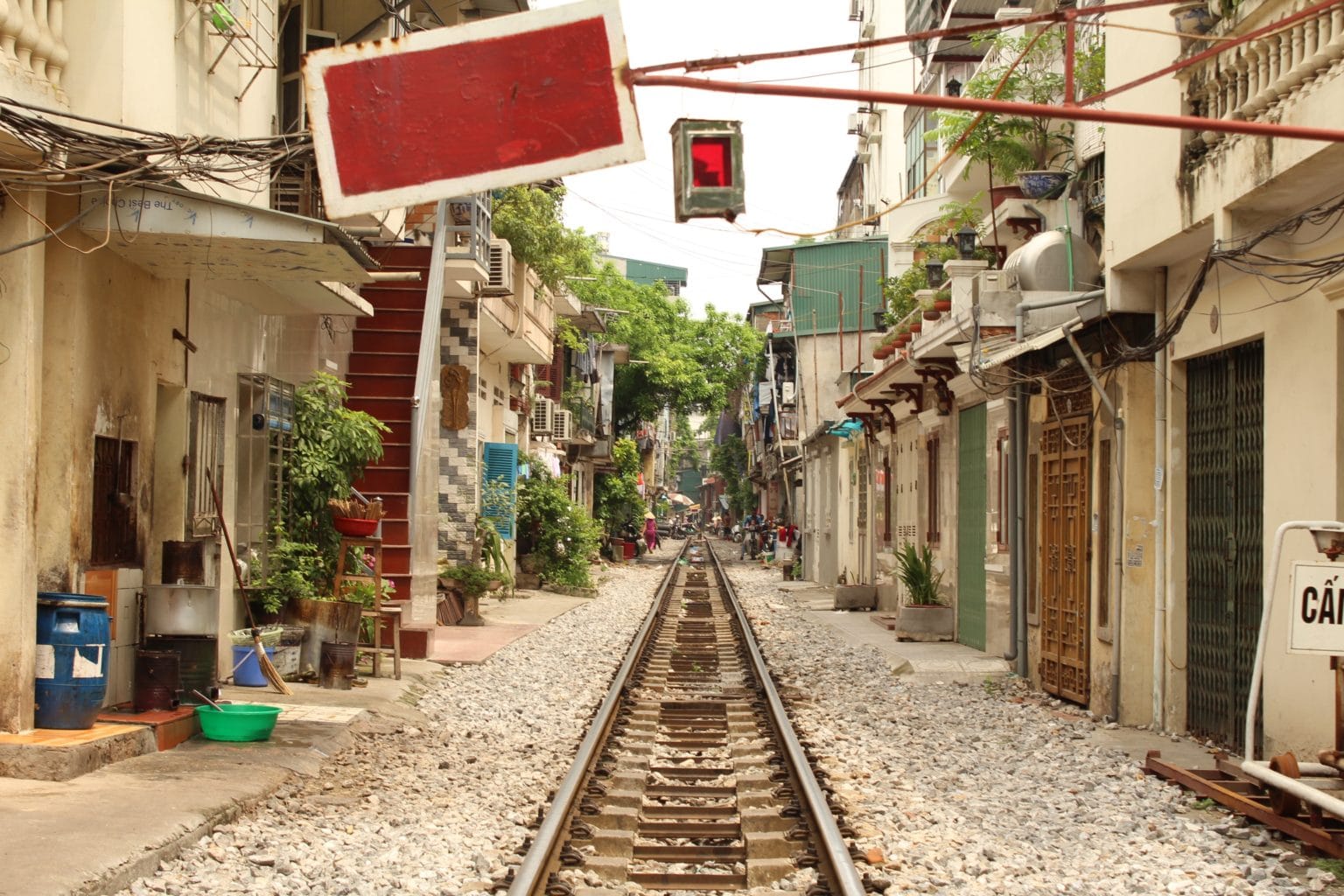 Considered to be one of the most touristy spots in Hanoi, Train Street is something you cannot compare to anywhere else and is a must-see when in the old quarter of the city. This tiny, narrow street, hidden behind various other streets, is home to a train line, which sees a speeding train dart past twice a day, so if you time it right, you will experience this unique event.

One of the best tours, which takes in many of the country's attractions and the old quarter of Hanoi, and the famous Cu Chi tunnels, is Vietnam Insights.
10: The Golden Bridge of Ba Na Hills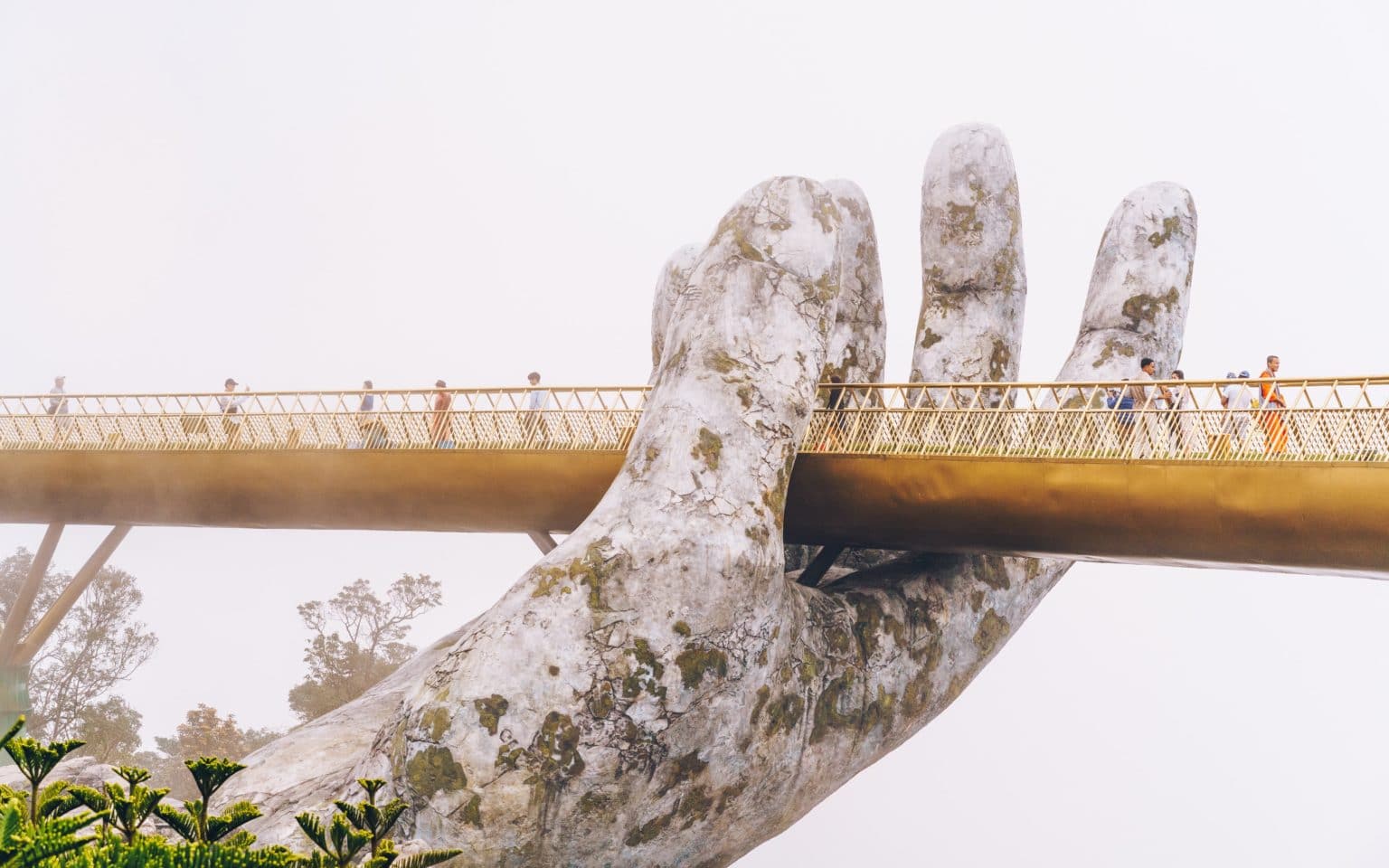 This 150m long pedestrian bridge is famous for its iconic structure of two giant hands holding it up from beneath, and it is situated in the Ba Na Hills resort near Da Nang. It is one of Vietnam's most visited attractions and is sometimes referred to as the 'Giant Hands Bridge,' opening in 2018. Since being listed in The Times list for The World's 100 Greatest Places, the year it opened, it has received hordes of travelers each year, but we have to admit it is awe-inspiring.
So, there you have it, there are plenty of things to keep your jaw dropping on your trip to Vietnam, and there is no doubt that you will find many more where these came from, and if you were wondering what the benefits of having a local Vietnam Destination Expert are, then be sure to check this out.