France has been a popular destination for people from all across the globe who are looking for a travel experience that oozes culture and exciting things to see and do. France attracts all kinds of travelers, from school trips and backpackers to business people and honeymooners and groups and solo travelers – it is a place that everyone can value.
There are many things to see and do (and eat) in France, but it is hard to know where to start. Let us give you a rundown of the most famous attractions that you will certainly not want to miss out on.
For a local experience, we encourage you to get in touch with a local 'Destination Expert,' who knows France inside and out and can give you some fantastic local recommendations that will take you off the beaten path for a truly authentic cultural experience. But for now, we are excited to delve right into some of the biggest attractions in France, and the world, of course, that you should place firmly at the top of your bucket list.
If there is one iconic image of France, it is certainly it. The Eiffel Tower is one of the most famous landmarks globally and is at the forefront of the Parisian skyline. People from all over the globe come to France every year to see this incredible monument, which was erected in 1889 by Gustav Eiffel – who the landmark was named after. Locally known as 'La Dame de Fer or The Iron Lady,' the tower is one of the most visited attractions in Paris, which features an incredible panoramic view from the second floor and is a UNESCO World Heritage Site for great reason.
Of course, the largest museum in the world is The Louvre, which is one of the most visited places in France and is home to the iconic Mona Lisa painting. This art and history museum is a central landmark in Paris, and you will be mesmerized by the building itself, not just what it holds inside. Housing over 38,000 objects dating from prehistoric times to the 21st Century, The Louvre is a place that will catch your attention the entire time you are there.

Discover everything Paris has to offer with this ideal 5 Day tour.
Located in the sunny southeast corner of France, The French Riviera has long been an attraction for the rich and famous, with a vibe that oozes luxury, glamour, and stunning natural beauty. Known the world over as the 'Cote d'Azur,' this region of France is a place that attracts those looking to soak up the sun, marvel at the magnificent houses, as well as is engrossed by the vivid colors of the Mediterranean.

This fantastic eco-friendly tour takes you from The Riviera to Provence, including some incredible stopovers and experiences.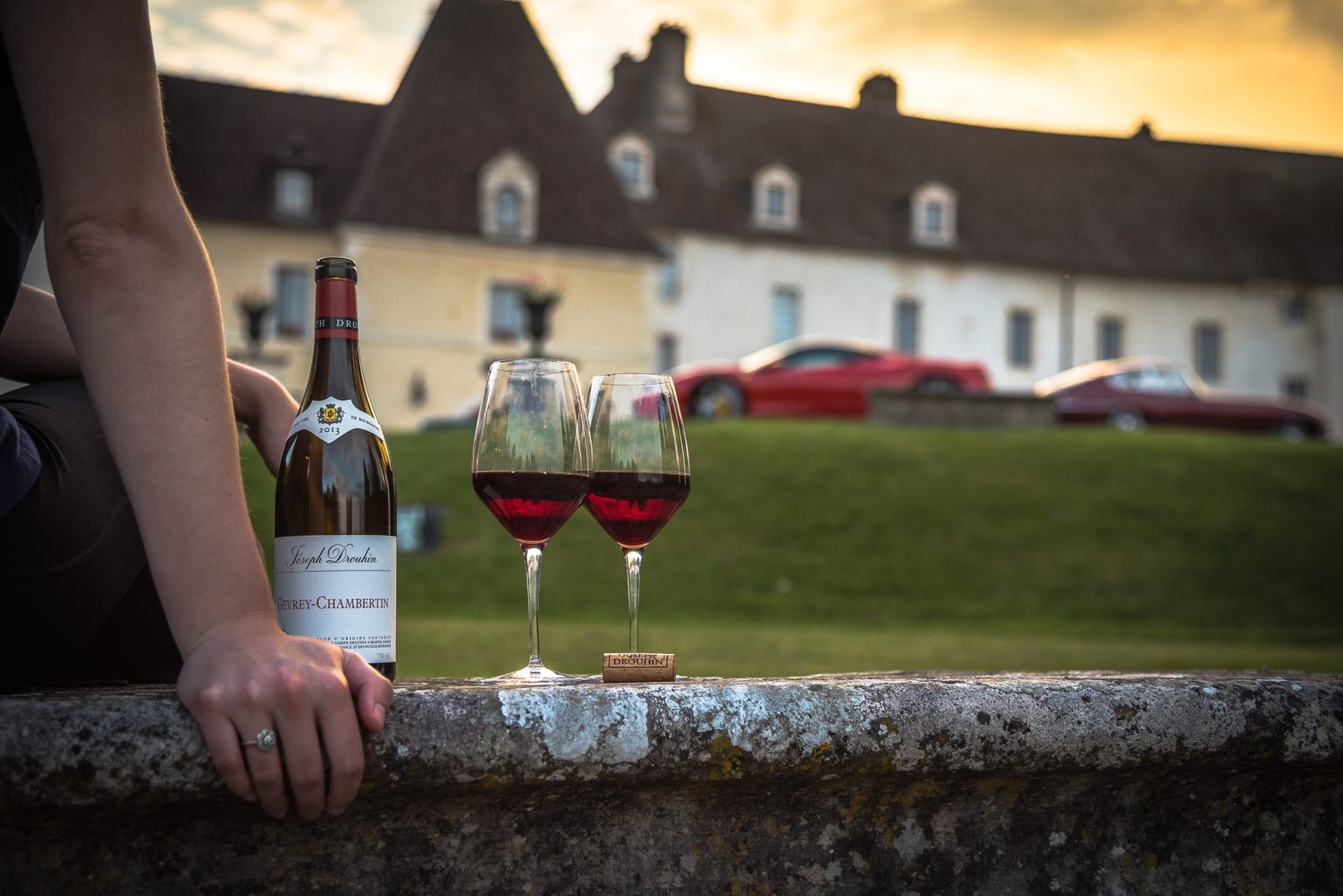 France is one of the leading wine producers in the world, and winemaking dates back to the 6th Century, which means they have had plenty of time to get the technique perfect – and that they have done. There are many wine regions in France, such as the Loire Valley, Bordeaux, Burgundy, and Champagne, of course, so if you have a chance to visit the French vineyards, you will have the experience of a lifetime.

Check out this independent walking tour in France for an outstanding balance between wine tasting, local cuisine, and many walking out in the French outdoors.
A visit to France in the winter is a must, especially if you love winter sports, considering the region of the French Alps is one of the most popular ski areas in Europe. This is also a perfect destination for hikers and mountain bikers to visit in the other seasons, making it a true year-round destination with a host of exciting things to do.
One of the most famous monuments of Paris is the Arc de Triomphe, which is an iconic image alongside its famous counterparts, The Eiffel Tower and The Louvre Museum. A trip to France is not complete without a stopover in Paris, and a visit to Paris is not complete without feasting your eyes on this monument, of which you can climb to the top and witness a romantic Parisian panorama.

This unmissable 3 Day Parisian tour takes in all the main highlights, including the Arc de Triomphe & The Palace of Versailles.
This immaculately preserved palace is one of the most visited attractions in France, and it should be on everyone's bucket list for many reasons. The sheer magnificent sight of this monument is astonishing, both from the inside and the outside, and you can witness inspiring frescoes, statues, and décor at this former Royal residence. It was designated as a UNESCO World Heritage Site in 1979 and since then has attracted millions of visitors each year to bear witness to its splendor.
Food lovers and anyone who values excellent food will be in heaven in France, and that goes without saying, considering the country is world-renowned for its high-quality cheeses and delicacies like escargot, caviar, and delicious desserts and pastries. A trip to France would not be fulfilled if you didn't take some time out to try some of the local cuisines, which can only guarantee a world-class experience. Be prepared to try many varieties of cheese, delicious fresh bread, flaky pastries, hearty dishes, and many famous French desserts.

If, for some reason, you still need more inspiration to try this fabulous cuisine, take a look at this Essentials of Paris tour which encompasses it all and more.
As one of the most famous 'streets' in the world, this 70m (230ft) long avenue runs for 1.9km (1.2miles) and is known for its many theatres, luxurious shops, top-class restaurants, and of course, its famous monuments The Arc de Triomphe, The Louvre and The Eiffel Tower. A walk down this avenue is a pleasant experience any time of the year and gives you a chance to walk to the exact point where the famous Tour de France cycling tour ends.
As the second-largest city in France and one of the most stunningly beautiful places along the coast, this is one of the biggest attractions for those seeking a unique culture, vibrancy, and relaxation along the Mediterranean Sea. It is popular to take boat trips here, go snorkeling and take part in fun adventures. However, it is entirely acceptable to sit back, relax, and people watch with a glass of French wine in hand. Each to their own, as they say.

This incredible coastal tour encapsulates what this region offers and so much more, with free time to do as you like and organized adventures so you don't miss out on anything.