This fantastic South American country is rich in so many things, which is why almost everybody who has a keen interest in travel, has placed it firmly at the top of their bucket list. It is no surprise that even people who have visited there before, return time and time again, considering the diversity of the country.
Peru is a perfect spot for a group tour, solo travel, adventure travel, or even a spontaneous getaway, so whatever you are looking for, you will most likely find it in Peru. Whether you have planned and planned or have just decided on a whim that this is your next trip, there are some things you will not want to miss when you set foot in the land of the Incas, so let us break down the 10 absolute must-see attractions in Peru.
One of the best ways to get to know a country is by sourcing a local in-Destination Expert, who has valuable inside knowledge, and this will truly make your trip an experience of a lifetime. If you are traveling to Peru for the first time, there will be many things you will have heard of, and many of these will be top of your list for your first visit, so let us begin there.
Here are the 10 Best Attractions in Peru.
If you have never heard of this ancient wonder of the world, you must have been living under a rock, because this is one of the most famous marvels this world has to offer, however, it is not too late to discover this awe-inspiring historic place, which is famously perched on a 2340 m mountain ridge.
This will be the number one attraction on many people's lists, for many reasons, including the fact that it is an Inca citadel hailing from the 15th Century, and when you first feast your eyes on this stunning view, you will be mesmerized. The image of Machu Picchu is iconic for Peru and crowds of people flock to Cusco, to begin their journeys to the most famous icons of Inca civilization.
One of the best ways to discover this wonder and its surrounding area of the Andes Mountains is to hike there, and the Inca Trail to Machu Picchu is probably the most world-renowned trail in the world. This is the absolute best choice for discovering the original Inca trail, the mountainous region, and the culture of the region over 4 days, and it will guarantee you a memorable adventure with an idyllic endpoint.
Known all over the world as the 'highest navigable lake' on the planet, Lake Titicaca is a sight to see and is definitely one of the absolute best attractions Peru has to offer. Legend has it that this lake, South America's largest lake, was the birthplace of the Incas, so if you are a history buff, this is a place ultrarich in history, along with many other places in Peru.
The possibilities are virtually endless because, no matter where you look, the Situated at 3812 m high, this lake straddles the border of Peru and Bolivia and is easily reachable from Cusco by train, which is said to be one of the best train rides in all of South America. This is a site and an experience not to miss out on when in Peru.
Captivating and mysterious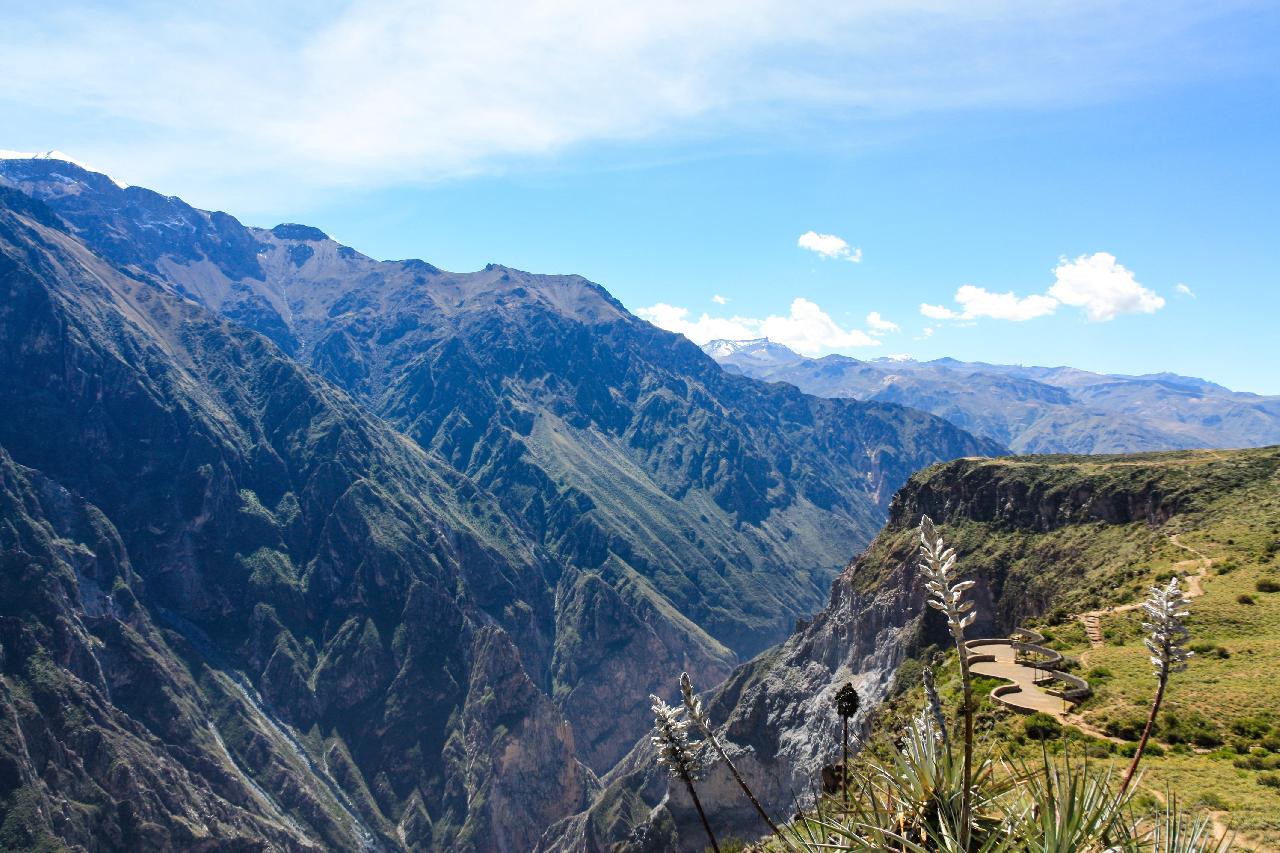 This epic river canyon, which is located in southern Peru, 160 km northwest of Arequipa to be precise, is well known for rafting, trekking, and bird watching, but you could stay here for days just discovering the small traditional villages that are dotted around the area.
Like many countries, Peru is a destination that will captivate you and will make you want to extend your stay. This is one place in particular that will most likely do this to you.
The Mountain of Seven Colors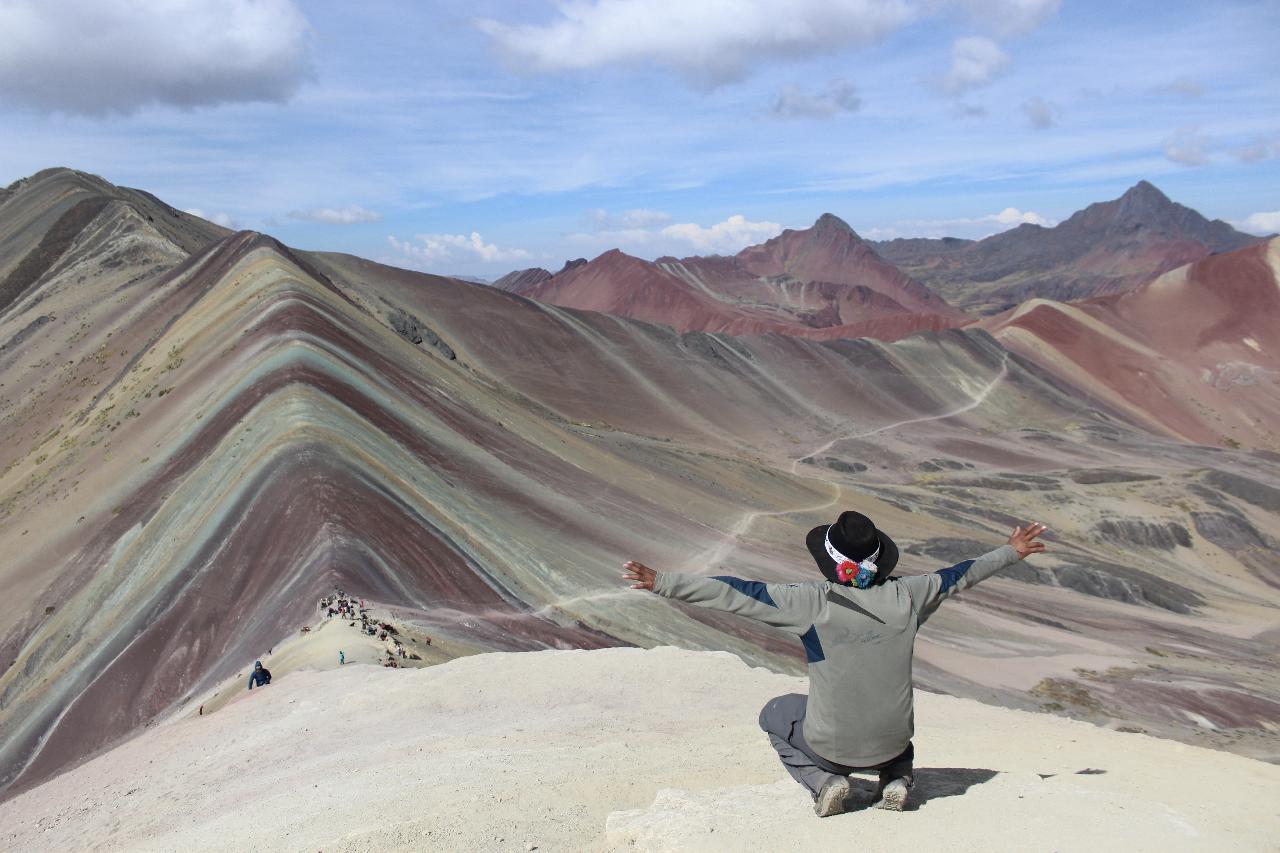 You might know this as the 'Rainbow Mountain', or 'The Mountain of Seven Colors' and if that does not ring a bell, then google images will jog your memory. This iconic mountain, with its out-of-this-world colors and patterns, is a must-see attraction in Peru. This Andean Mountain has a height of 5200 m and has striking colors of purple, turquoise, red, and gold, that almost look marble-like and is a photographer's dream.
If you are an avid hiker, don't miss the hike up this mountain, which can be challenging but is absolutely worth the stunning views.
The most famous rainforest of earth
Did you know that Peru has a slice of the Amazon too, along with Brazil, Bolivia, Ecuador, Columbia, Venezuela, Guyana, Surname, and French Guyana?
Peru has the second-largest portion of the Amazon rainforest after Brazil, and it makes up 60% of the country. Do not miss out on a once in a lifetime trip to the most famous rainforest of earth, when in Peru. Check this trip out for inspiration.
We can safely say that this must-see attraction in Peru, is probably non-comparable to anything you have seen before and that is why it should be added to your list.
Imagine a desert oasis, complete with a small village, green therapeutic lagoon, palm trees galore, and bars and clubs to top it all off. This is a spot you just cannot miss out on, during a Peruvian adventure.
Heartland of the Inca Empire
The Sacred Valley of the Incas is where Machu Picchu lies and was known as the heartland of the Inca empire, running along the Urubamba River. There are endless ruins, traditional villages and stunning views to be discovered here, so after visiting Machu Picchu, keep exploring and see what hidden gems you find. This South of Peru trip does just that.
Some locals regard this city as the most important city in Peru, so why not see it for yourself.
There are various historical sights to see in the town, local markets to be discovered, fabulous architecture to marvel at, oh and did we mention that this city is nestled between three volcanoes?
The Mountain of Seven Colors
Alas, the Inca Trail, one of the 10 best attractions in Peru, and rightly so. This 4–5-day hike, is the best way to discover the culture of the Sacred Valley, take in some incredible views and walk in the footsteps of the ancient Incas, while having an end goal of reaching one of the most iconic wonders of the world at the end.
This books up fast and should be planned to avoid missing out on the wonderful experience. This trip takes in all the highlights of the trail.