Greece has everything imaginable to create the honeymoon of dreams, with idyllic islands, sunset cruises, fantastic wine and food culture, perfect weather, and a host of adventurous activities for those looking for that extra thrill. So, why would you choose anywhere else? For years, Greece has been a top holiday destination for all travelers, whether a family, a party goer, an adventure seeker, or a newly married couple – this country caters to everyone perfectly. So, if you are about to become a newlywed and are seeking inspiration for what a honeymoon in Greece could look like, then check out one of our best honeymoon packages Greece offers right here.
While this is one of the best honeymoon packages Greece presents, it is worth knowing that with Baboo Travel, you can tailor your trip to suit you and your loved one with the help of a knowledgeable local Destination Expert. Just tell them your likes, dislikes, expectations, and dreams, and they will be on hand to make your honeymoon just the way you imagined.
But until then, let us inspire you with this incredible honeymoon packages Greece itinerary, which features a host of exciting and romantic experiences which will blow you away.
This is a rough idea of what your Itinerary to give you an overview of what your trip could look like
Day 1. Arrival in Athens
Day 2. Athens Food Tour & Sightseeing
Day 3. Fly Athens – Milos
Day 4. Full Day Boat Tour
Day 5. Free Day in Milos
Day 6. Boat Milos – Santorini
Day 7. Santorini Culinary Experience
Day 8. Explore Santorini
Day. 9 Departure
Now, let us show you the details of this incredible honeymoon itinerary.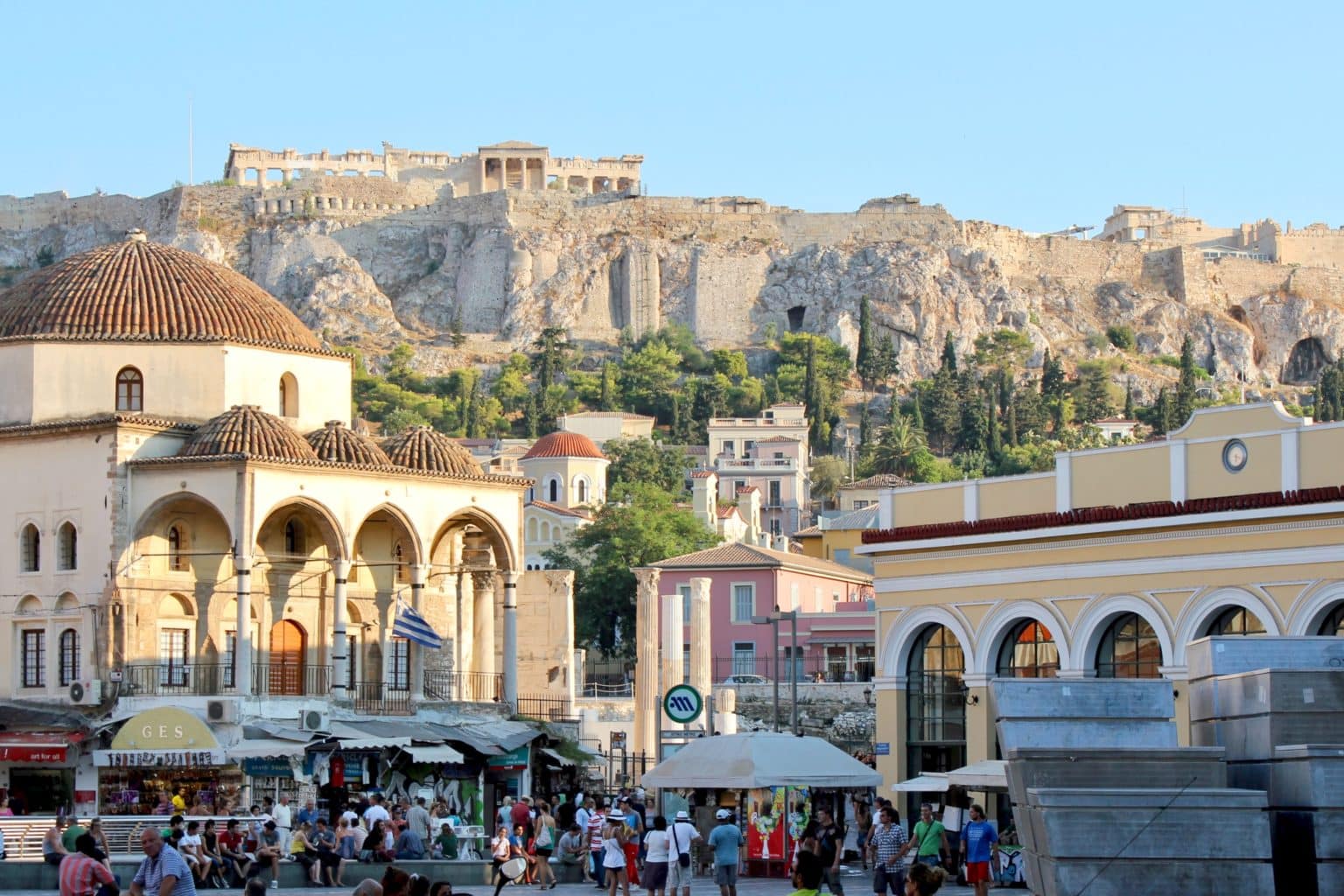 Athens, the capital of Greece, will be your starting point for this unforgettable honeymoon in Greece. Finally, you will arrive in this city and have time to settle, check into your four* hotel, enjoy a delicious Greek dinner to kick off your adventure and get ready for the first activity starting tomorrow morning.
Day 2. Athens Food Tour & Sightseeing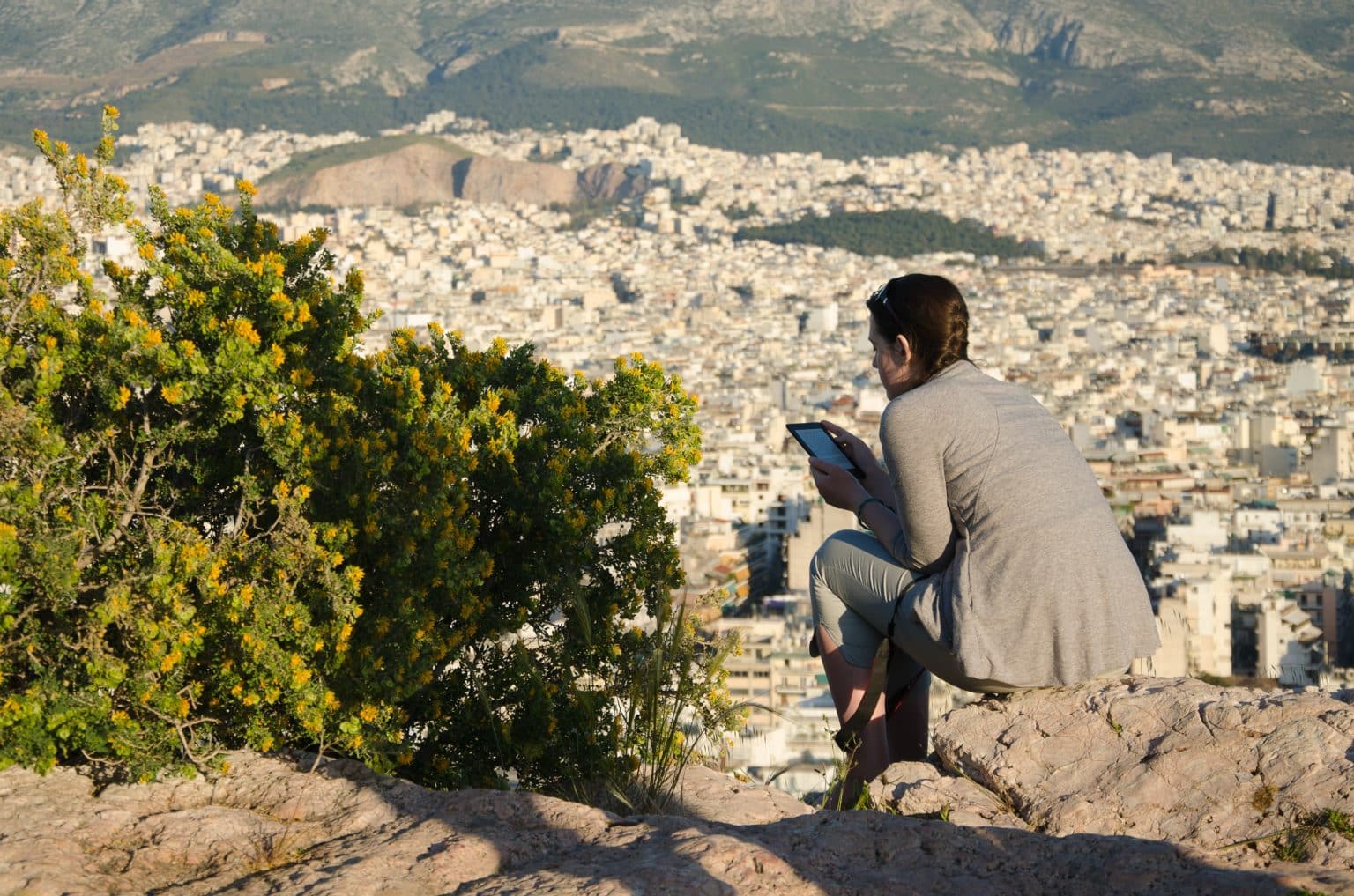 Athens is a city you could stay weeks or even months in, with so much to discover, from ancient sites to a host of museums, local hidden gems as well as nearby islands and of course the culinary scene which is guaranteed to captivate you. If you are a food-loving couple, today will be a highlight for you, as you get to enjoy some of the best food that Athens has to offer, but first, you will enjoy a guided tour of the world-famous Acropolis, including all of its ancient temples and on-site museum.
Your guide will be on hand to answer any of your questions and give you interesting facts about this beautiful site. There will be many opportunities to get some romantic photos here with the backdrop of the Parthenon and other Greek temples, which make for an exciting experience. Your food tour will follow and will last three hours, taking you to some of the most incredible artisan stores in the city, some of which you may never find on your own, so be sure to take it all in and try everything on offer. You will get the opportunity to visit the central market, a fun and vibrant part of the city, and a great chance to see where all the locals meet up to get their food and sell their produce. This will be a perfect day to sample some local wine, which Greece is famous for.
Day 3. Fly Athens – Milos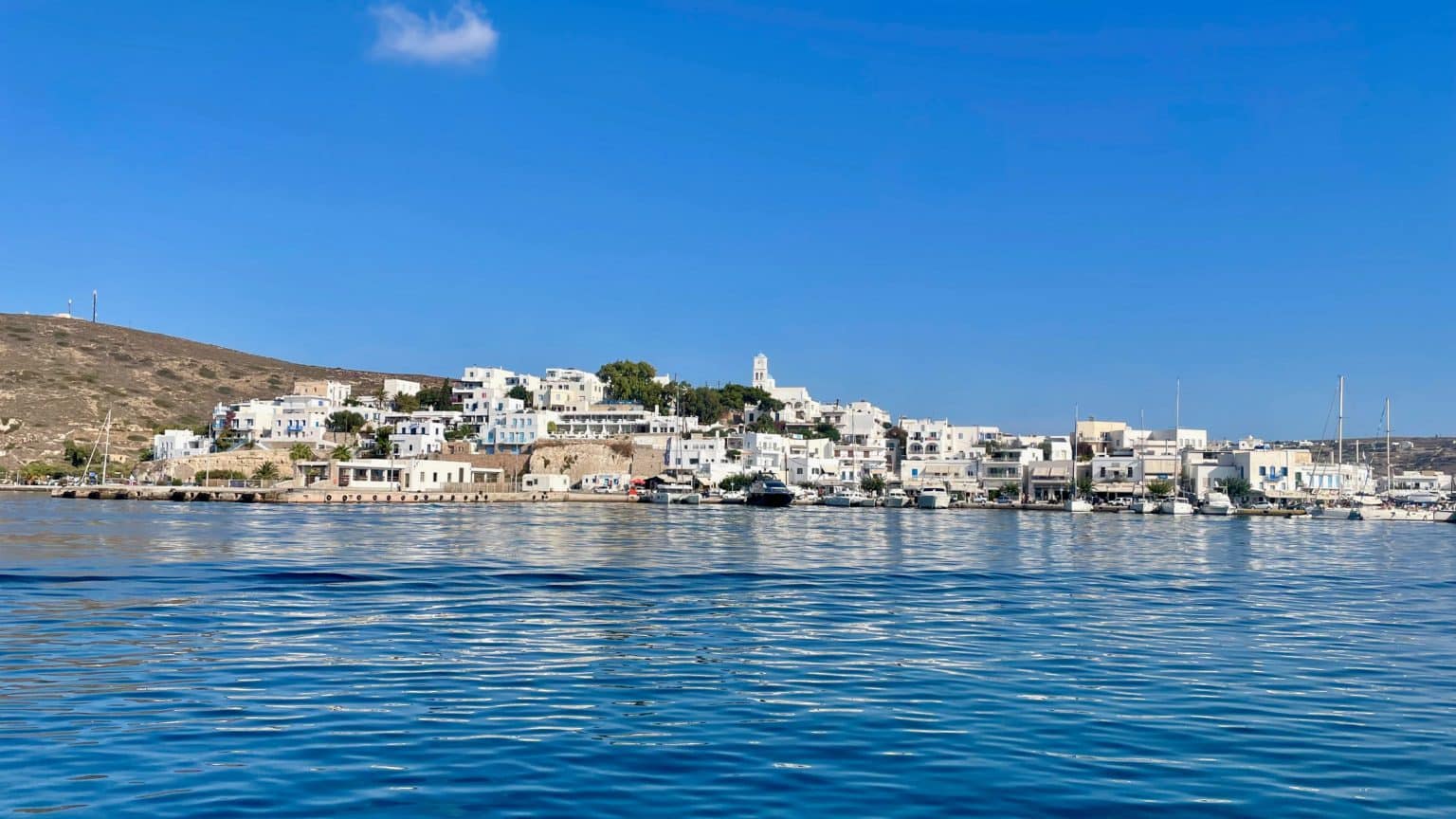 After a fun-filled experience in Athens, it is now time to fly to the island of Milos – your first Greek island experience and one that will blow you away. You will be based in Pollonia today, an idyllic fishing town with many beautiful sights, beaches to relax on, and eateries to enjoy – not to mention a truly stunning and ultra-romantic sunset. Today will be a day of leisure, where you can stroll hand in hand, enjoying all the aspects of this charming Greek village. Then, enjoy a delicious dinner this evening as the sun sets, along with a glass or bottle of local wine.
Day 4. Full Day Boat Tour
Today will be a day of adventure and romance – what could be more romantic than sailing to an uninhabited Greek island famed for its bright blue waters? This renowned yachting destination is the perfect spot for swimming, and you will have plenty of opportunities for this throughout the day. Your next stop will be Kleftiko, and as you make your way there, the crew will point out a host of beautiful sights, pristine beaches, and coastline for you to marvel at as the wind sweeps through your hair.
Before getting the chance to hop off and explore the area, a romantic lunch will be served on board, with a backdrop of the stunning island. You will, of course, have more opportunities to swim as you make your way back, closing off this exciting day at sea. Finally, enjoy a delicious Greek dinner in Pollonia this evening before another adventure begins tomorrow.
Today is your chance to enjoy Milos and all that it offers. This stunning island has some of the best beaches in Greece, and when the sun is shining, there is nothing better than taking a swim in some tepid waters matched with magical backdrops. Take the opportunity to stroll through charming Little Venice, which oozes romance and tranquility, where the old port of Milos once was. Today is about you as a newlywed couple, so take it upon yourselves to do everything you want in Milos, including trying local food, renting a kayak, or taking a romantic stroll on one of the best beaches on the island.
This evening a yacht dinner awaits you off the coast of Klima, where a dedicated crew and captain will be on hand to ensure this is an experience of a lifetime. Your dinner will be served at candlelight as the sunsets, and you will pinch yourself while witnessing the incredible views. What could be more romantic than this?
Day 6. Boat Milos – Santorini
Santorini is one of the most romantic islands in Greece, known for its rugged volcanic landscape, crystal clear waters, and coves, as well as its whitewashed hillside houses, which scream romance. The island attracts couples each year due to its heavenly charm, and you will be blown away at first sight of this captivating landscape and what the island has to offer. Oh, and did we mention this island is famed for its food and wine? We will get to that a little later.
There will be plenty of time to settle in today and discover the island's unspoiled beauty, narrow streets, and vibrant culture, so take your time and soak it up. You will witness your first caldera sunset tonight, so be sure to get a great view, where you can have a romantic dinner and try out some local wine as the sun goes down.
Day 7. Santorini Culinary Experience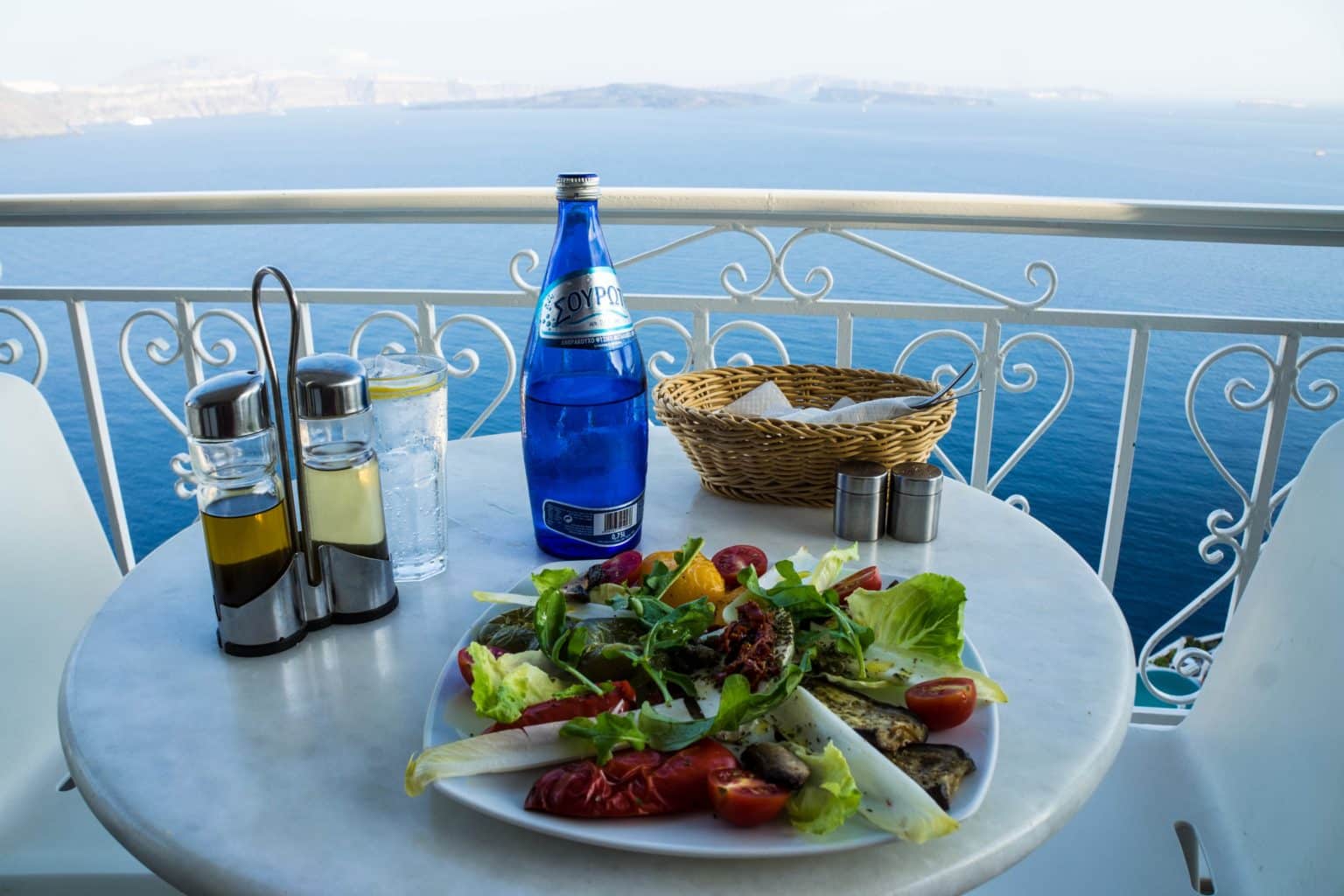 Again, food lovers will love this day, filled with food and wine. Not only will you taste the local food, but your day includes a cooking lesson, where you will learn the trade tricks and gain some local knowledge which you can then take home. Pair this with local wine tasting, which the island is world famous for, and you've got a perfect day out in Santorini.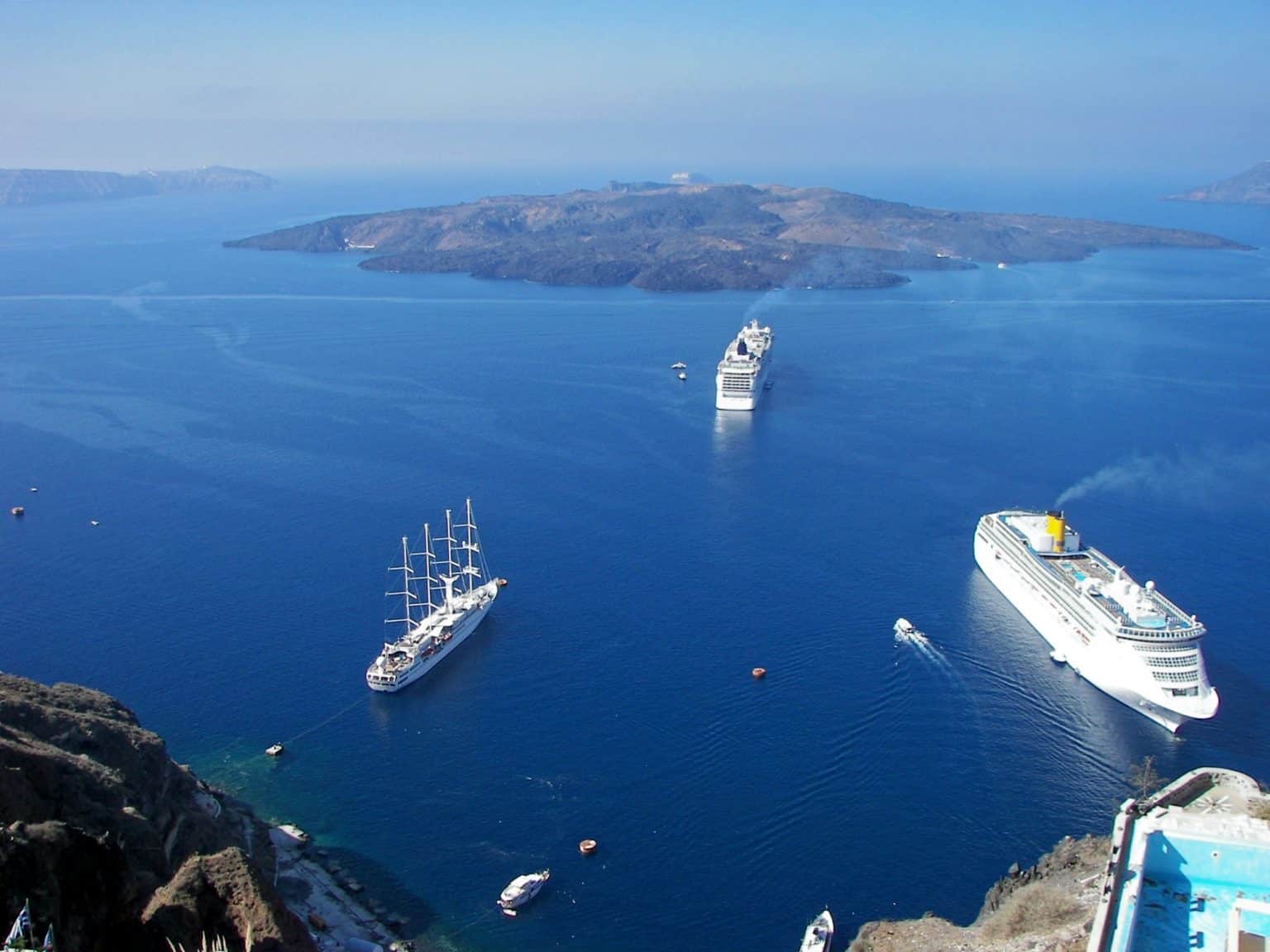 Santorini is where you could stay a lot longer than planned, so as part of one of the best honeymoon packages Greece offers, you will get y yet another day on this idyllic island. Today will involve learning more about local arts and crafts and local produce as well as an afternoon cruise through the caldera, which is guaranteed to be awe-inspiring. Today is about culture and nature, marking the perfect ending to a magical Greek honeymoon. Enjoy one last Greek dinner and incredible sunset before you depart the next day.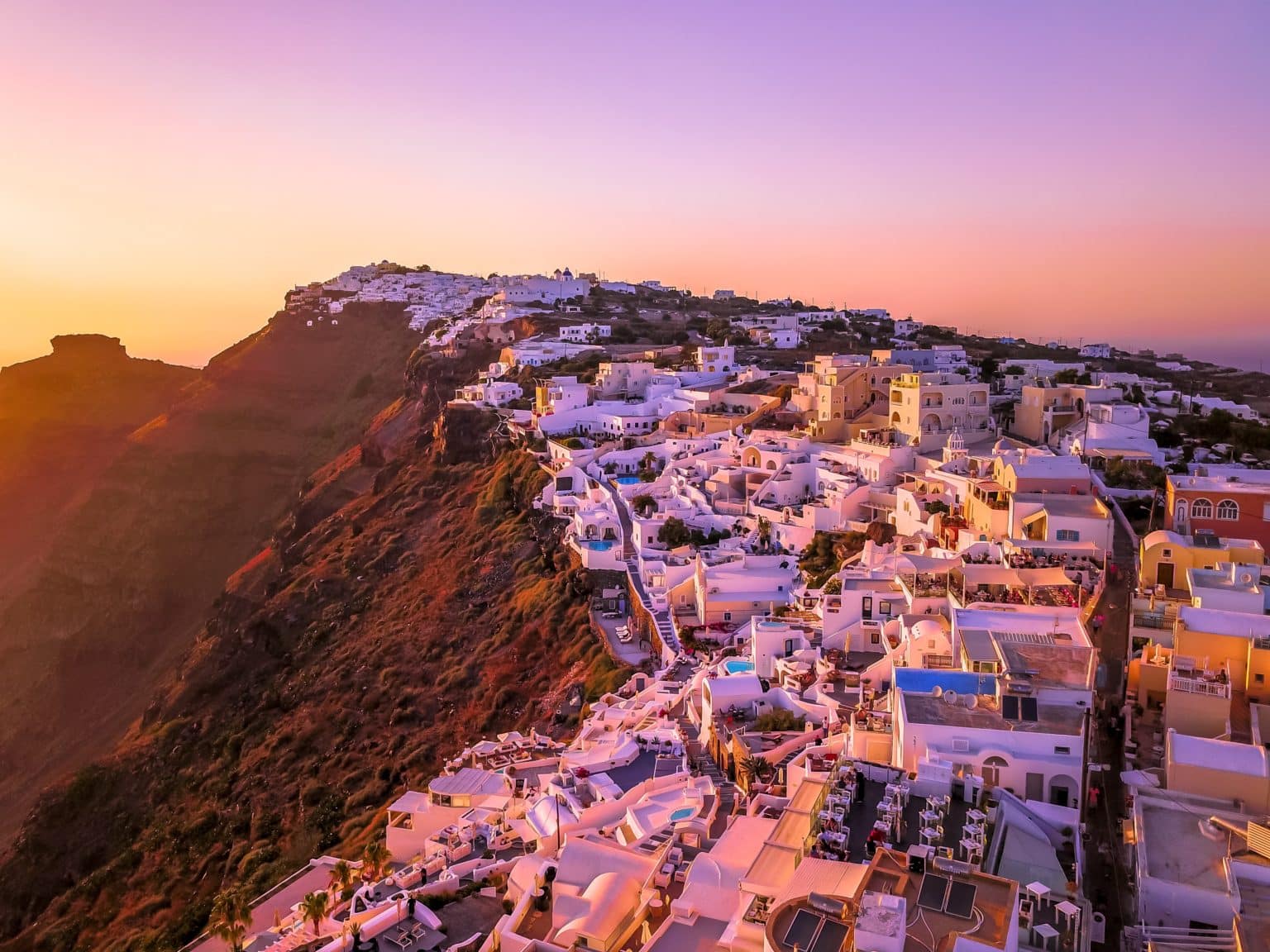 Today you will be transferred to the airport for your flight back to Athens and onward to your home country. This is the perfect opportunity to add a couple of extra days to your Itinerary to explore Athens, the nearby island of Evia, or some other local hot spots, so be sure to ask your Destination Expert for some tips and advice on how to make this trip extra perfect.
For another incredibly romantic option, why not check out one of our other best honeymoon packages Greece offers, right here.