Greece has so many sides to it, making it the absolute perfect destination for just about anybody. However, there are a few things to know about Greece to make your trip a lot easier and hassle-free. Here are the main things you need to know before traveling to Greece.
Every country has the things that make it unique, and as well as this, they also have a list of things that the traveler should know before arriving that will make the trip go smoothly. One of the best ways to get to see a country and its local customs is by contacting a local,' who most definitely has inside knowledge on this subject and so much more. In the meantime, however, we have compiled a list of things that you should keep in mind for your upcoming trip to Greece.
So, let's get started.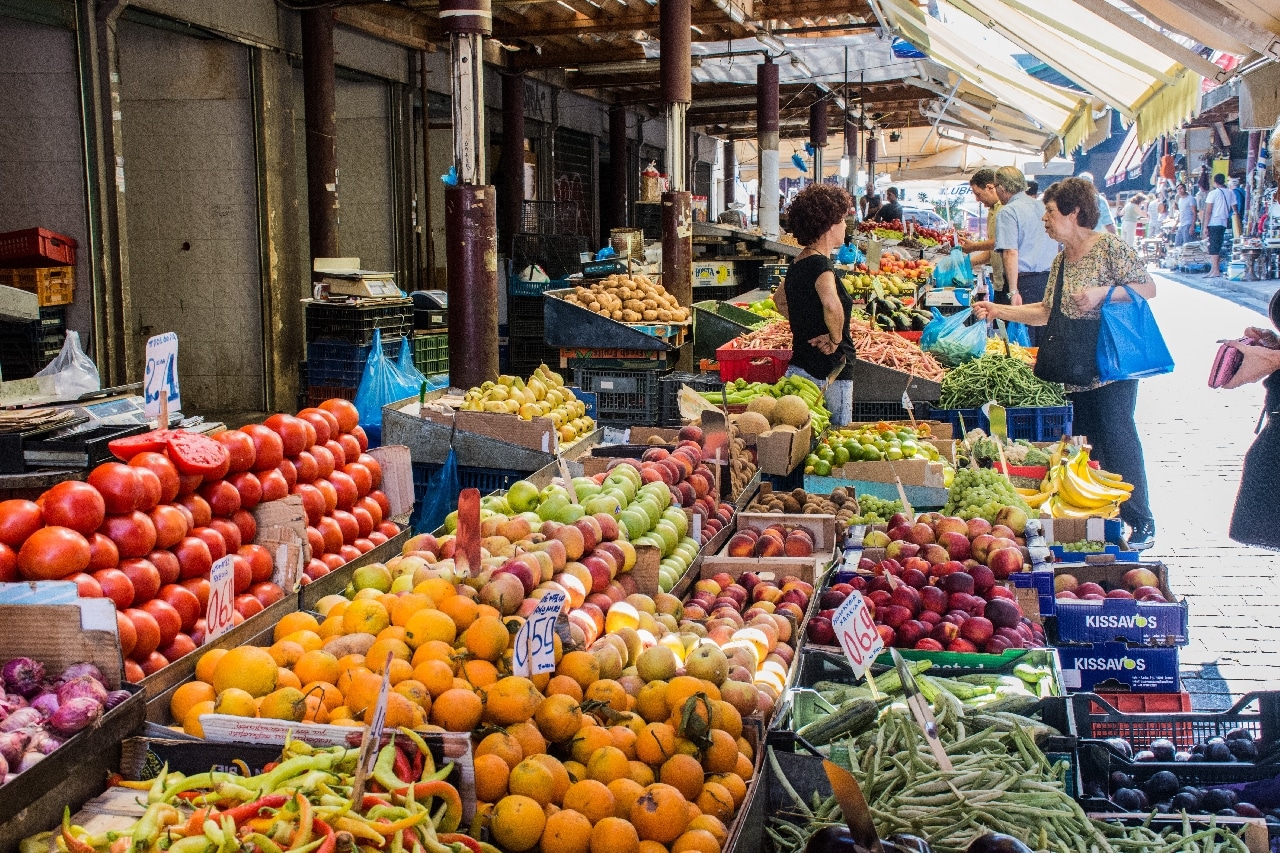 Greece has undoubtedly got one of the best cuisines in the world, and it is worth knowing a few of their main dishes before you travel. If you have never had Greek food, this may be new to you, and there are many things you need to try when you are there. Some of the most famous dishes and sides include Moussaka, Gyros, Souvlaki, Tzatziki, Feta, and Halloumi cheeses and pita, all of which you will notice everywhere, so give them a try.
Some of the best food in Greece is street food or from a low-key local takeaway, which is ideal for dishes like souvlaki or gyros –follow where the locals are queuing up. The coastal towns are renowned for fantastic seafood, so be sure to try some of this when traveling around and be prepared to be invited to a local home for a meal or given fish from local fishers as a gesture of goodwill. The Greeks are very friendly – but we will get to that a bit later!
Some parts of Greece have warm temperatures all year round, but that is not the whole country; after all, it is much bigger than you might imagine. Don't expect to arrive in Northern Greece in winter and be greeted by beach weather because for this; you will need to make your way south to the Peloponnese and further on to the Greek islands.
Greece may have warm or mild regions all year round, but in certain areas, especially in the north and in the mountain regions, temperatures can be shallow. You can expect to see snow, so be very prepared for your trip by double-checking the weather in the area you plan to go – this will make things go much smoother.
In winter, many restaurants and shops close down, especially if they are in seasonal areas, so be prepared for this; if you are traveling during the winter months, and on the flip side in the high season, particularly the summer months, be prepared for lots of tourists, after all, Greece is one of the most prominent tourist destinations in Europe. Planning the right time to travel, which suits your needs and expectations, is crucial to a memorable holiday, so make sure to do a little research.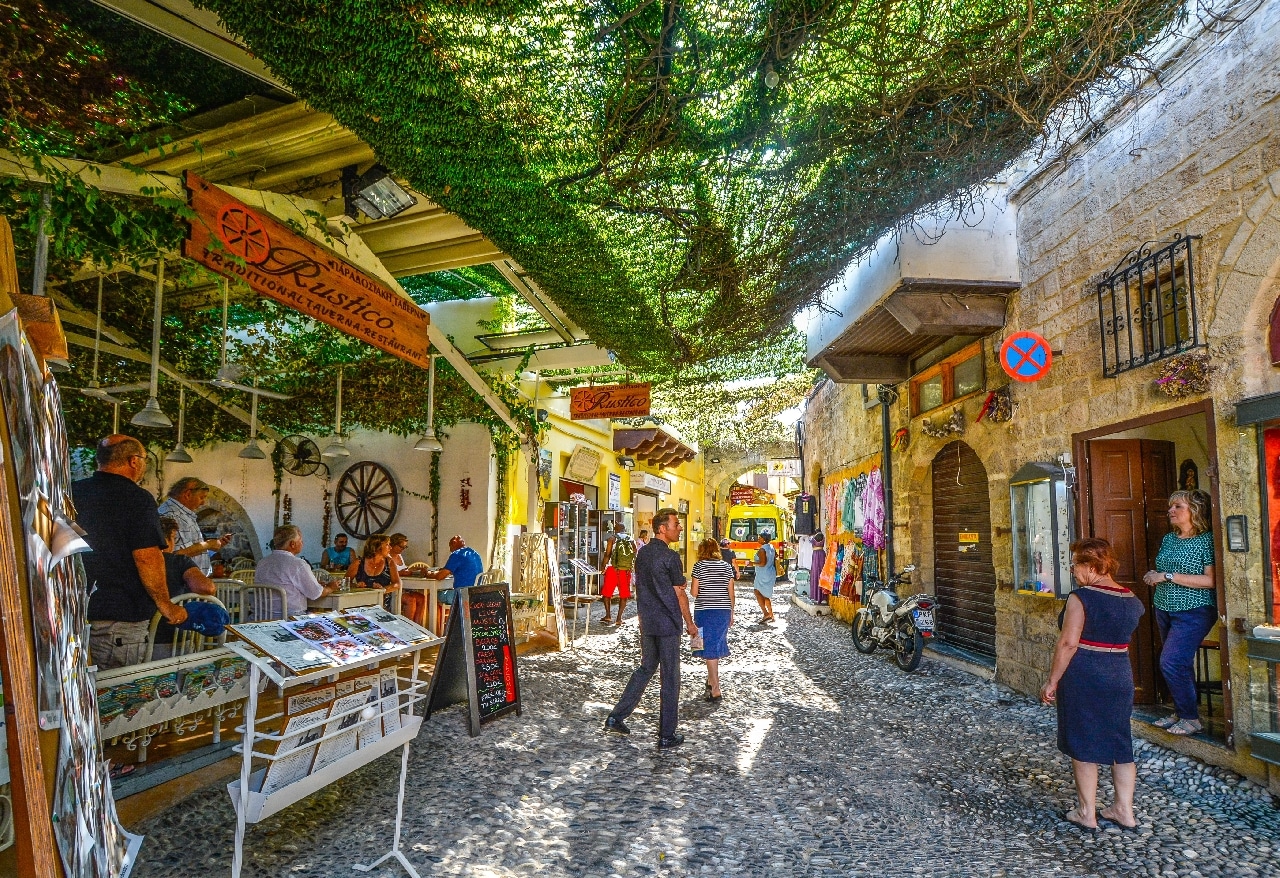 Prices in Greece may be a little higher than you might think, but they are not outrageous. Compared to neighboring countries such as Albania, Turkey, or even Bulgaria, it is more expensive but slightly cheaper than the USA or UK. Prices can definitely vary during high and low seasons, for accommodation, tours, and even flights to and from Greece, but there are ways to keep the costs down even if you are there in the high season.
Greece has some great food markets, and if you have self-catering accommodation, you should take advantage of the very cheap, fresh food here; however, if you find yourself eating out a lot, try local restaurants and street vendors for delicious and authentic food at lower prices, leaving you some extra cash to splash out on souvenirs and wine tastings. Booking in advance will save you a lot of money, so do this where you can, and when it comes to tours, always compare a few competitors or get local tips for the best places to book.
The currency in Greece is Euro and has been since 2001, so if you are coming from another country using the Euro, it is straightforward, but of course, changing $ to € is very easy to do just about anywhere.
Depending on which part of the country you are visiting, you will notice that many Greeks speak excellent English, especially on the Greek islands and in the tourist regions; however, be prepared to use Google Translate or a local phrasebook when in the rural areas, or better still why not learn a few phrases before you jet off. It is also good to note that the Greek alphabet can be tricky, so here are the Latin alphabet words to make it a bit easier.
Here are some to get you started:
Hello or Goodbye – Ya Su or Ya Sas
Good morning – Kalimera
Cheers! – Ya Mas
Thank You – Efharisto
Please – Parakalo
Make sure to check out this great list of phrases to learn more before you go.
The Greek people are some of the warmest-hearted people in Europe, and you can expect to be greeted with smiles, waves, and even an initiation to their house for lunch. Greece has always had tourism considering it is the sunniest country in Europe, has some of the most amazing archeological sites, and has so much natural beauty to offer, so the locals are very proud of their country and very welcoming to all nationalities. Say a few of our local phrases listed previously, and they will love you even more. Greeks are very family orientated, and many large, extended families live together over a few floors. In their spare time, you will see them holidaying together, fishing, enjoying the beaches all year round, and going camping.
Seeing the real Greece involves going off the beaten track, so don't be afraid to venture to some non-touristy destinations to get an insight into Greece's past and current way of life. There are so many things to be discovered apart from the Greek islands and famous ruins, so make sure to keep an eye open for local landmarks, waterfalls, ancient ruins, and panoramic vistas, which can sometimes be missed when sticking to the tourist trail.
In the north of the country, you will find some significant areas to discover, such as the Pelion peninsula, Acheron Springs, and the island of Lefkada, while in the Peloponnese region, don't miss out on Acro Corinth, Cape Matapan, and the hilltop town of Vathia, to name but a few. Greece is the perfect destination to find snow or sun, do watersports or some hiking, drive a coastal road, or make your way up into the mountains, so whatever you desire, Greece has it all.