For those who may be planning a romantic honeymoon getaway but are looking to be inspired by a country that ticks all the boxes, then we have a feeling that Greece may just be the ticket.
This undeniably beautiful country oozes charm, beauty, and adventure, which makes for an ideal love-themed destination, and we cannot wait to show you what you can expect.
While many honeymooners long for a couple of weeks soaking up the sun and relaxing together with their loved ones, others want to mix and match the highlights of a country, with some well-deserved 'us time', and that is what we are going to show you right here.
So, without further ado, let us take a look at this fantastic Greece honeymoon Itinerary, which ticks all the right boxes.
This Greece honeymoon itinerary will blow you away, featuring the perfect balance of adventure, romance, culture, and food, in some of the world's best-loved locations. You will experience 9 whole days of pure bliss, with the opportunity to marvel at the stunning scenery, hand in hand, sip on local Greek wine during some unique wine tasting encounters as well as witness some of Greeks most fascinating sites and ancient ruins. There are a whole host of fun and romantic adventures awaiting you on the honeymoon in Greece cruise and here are just a few of the main highlights which will truly inspire you and your significant other.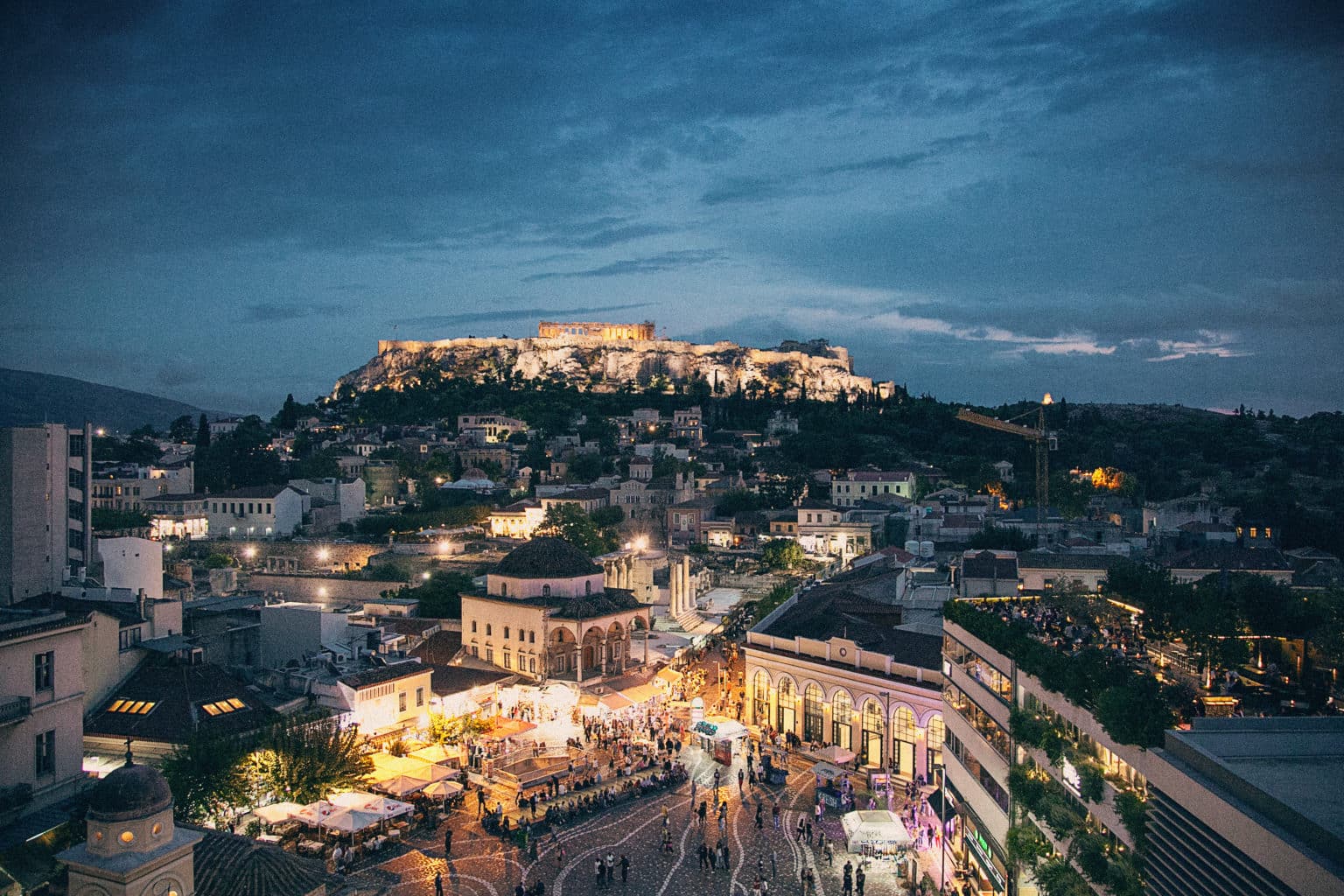 Athens Acropolis & Food Tour – Athens is a city that will blow you away, not only by its world-famous historic sites but also by its top-class cuisine, both of which will feature on this romantic tour. You will get the chance to meet up with a local expert guide who will take you to the top of the Acropolis, where they will give you information about the cultural heritage of Greece, the story behind the ancient ruins you are steps away from, as well as the cultural achievements of the Greeks as a nation. The second half of this fantastic tour is all about food, so couples who have a love for all things delicious will be in their element. You can expect to try some typical Athenian dishes, visit some artisan stores as well as visit the vibrant central food market during this three-hour food tour.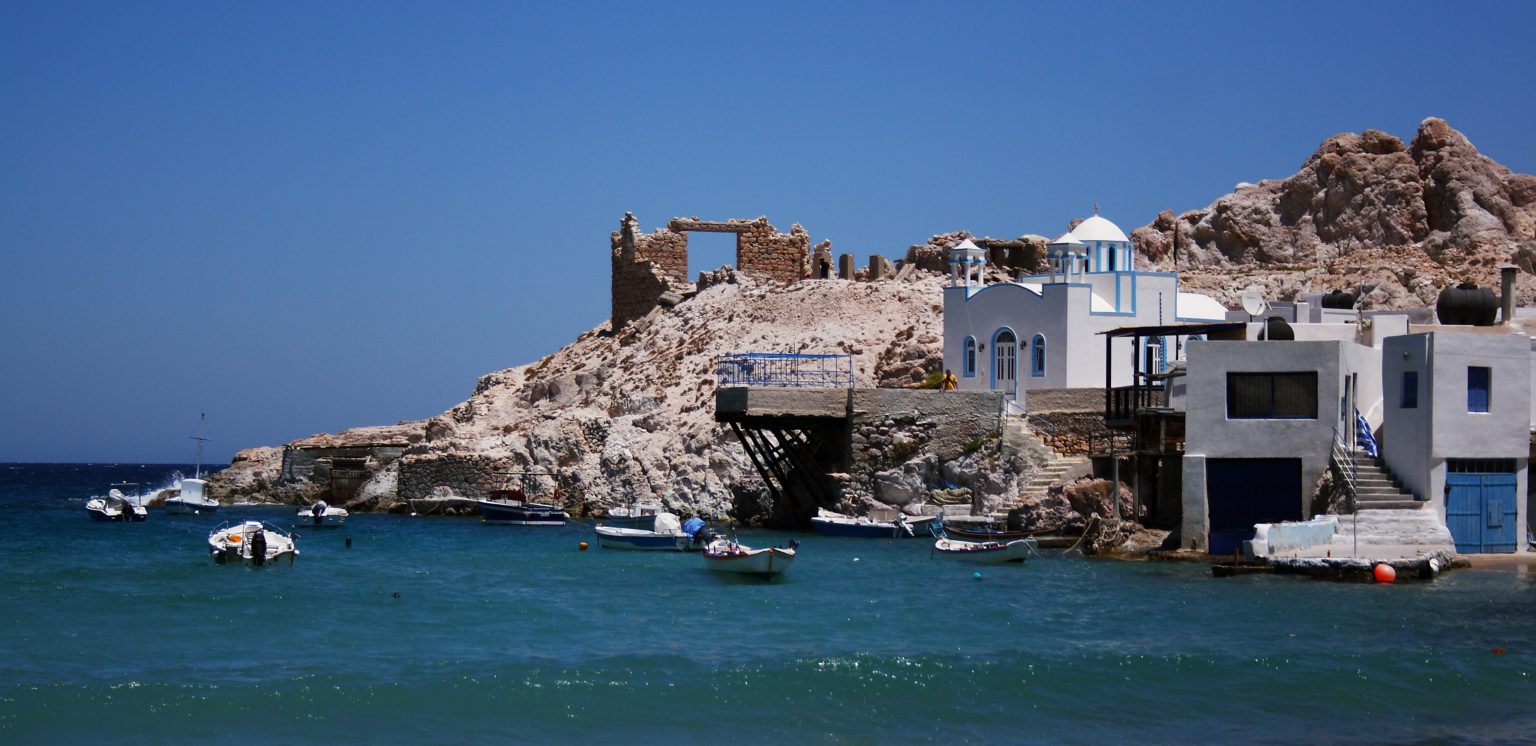 A visit to Milos Island – Milos Island is the southern westernmost island which is part of the Cyclades group, and is known for its volcanic landscape and stunning beaches, all of which you will encounter during your trip. You will have the luxury of visiting and staying in the beautiful and quiet fishing village of Pollonia, where you will witness romantic sunsets and serene sea views while sipping on some local wine at a quiet taverna.
Boat trip to Polyegos and Kleftiko – Nothing screams romance, more than a fabulous boat trip through the iconic Greek islands, and this will be a day filled with memorable moments. You will visit the uninhabited island of Polyegos and sail through world-class yachting locations, all the while getting the chance to jump in for a refreshing dip and soak up the sun on board. There will be a romantic lunch on the island of Kleftiko, followed by several swimming spots, which you will not hesitate to take advantage of – what could be more romantic?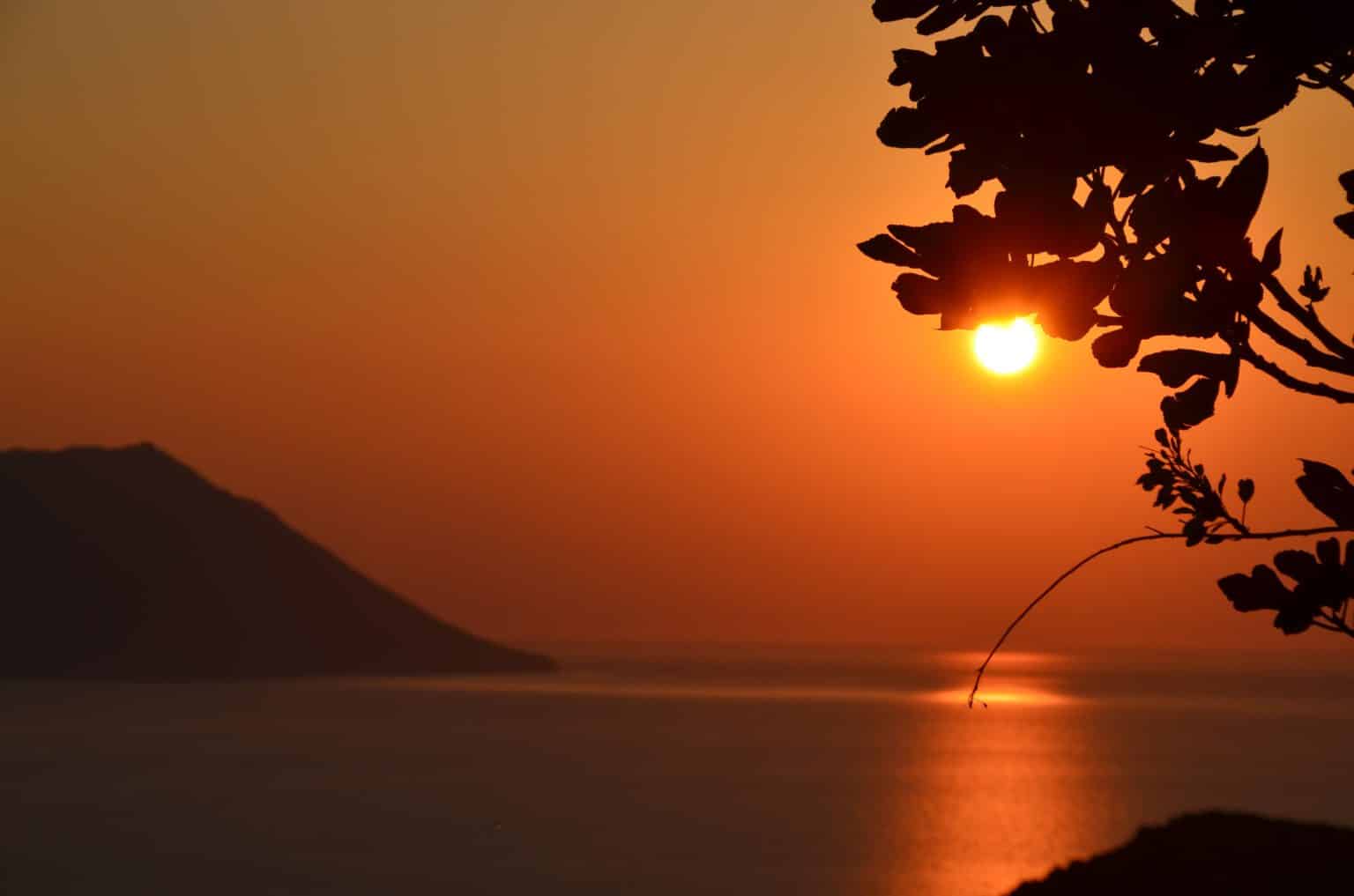 Sunset yacht cruise – An ultra-romantic yacht dinner off the coast of Milos Island, in Adamas Bay, during sunset, which will surely be an unforgettable moment.
There are plenty of activities on offer as part of this ultra-romantic trip, many of which are optional, making it entirely tailored to your specific interests and hobbies. Some of the main things you can choose to do during the trip are snorkeling, SUP boarding, kayaking, or even hopping on board a speedboat to discover the pirate's caves in Milos, during your free day of leisure. You can also opt to go jet skiing, relax on the many beaches, as well as take a romantic stroll through the streets of Little Venice – one of the most unique towns in the Cyclades.
Santorini Cooking and Wine Tasting – Couples who appreciate food and wine will thoroughly enjoy this part of the trip, where you will have the opportunity to immerse yourself in Santorini culture by taking part in a hands-on cooking lesson, where the locals will show you the way. Did we mention the wine? Santorini is home to some splendid wine, and you will get to visit a local winery, taste some delicious varieties, as well as learn the secrets behind the trade.
Explore Santorini – Apart from the incredible food and wine, Santorini has so much on offer, and this island is known to be one of the most romantic of them all, with its white-washed houses, cozy vibes, narrow walkways, and idyllic taverns, making it a top choice with honeymooners each year. Here you can make it your mission to discover the array of local produce grown on the islands, discover some handcrafted souvenirs as well as shop for some local wine of course. You will get lost in the charm of this beautiful island and art lovers can easily find a gallery or two to enjoy throughout the day. s as well as shop for some local wine of course.
Sunset caldera cruise – What could be more romantic than an otherworldly landscape paired with a sunset and a cruise, this truly makes for one of the best Greece honeymoon cruises, with the backdrop of the Santorini caldera, the sight of the stunning Red and White beaches. You will have a variety of views throughout your afternoon cruise with a lunch stop at Thirassia, and an incredible view of Oia as the sun sets and the sky creates some magical colors.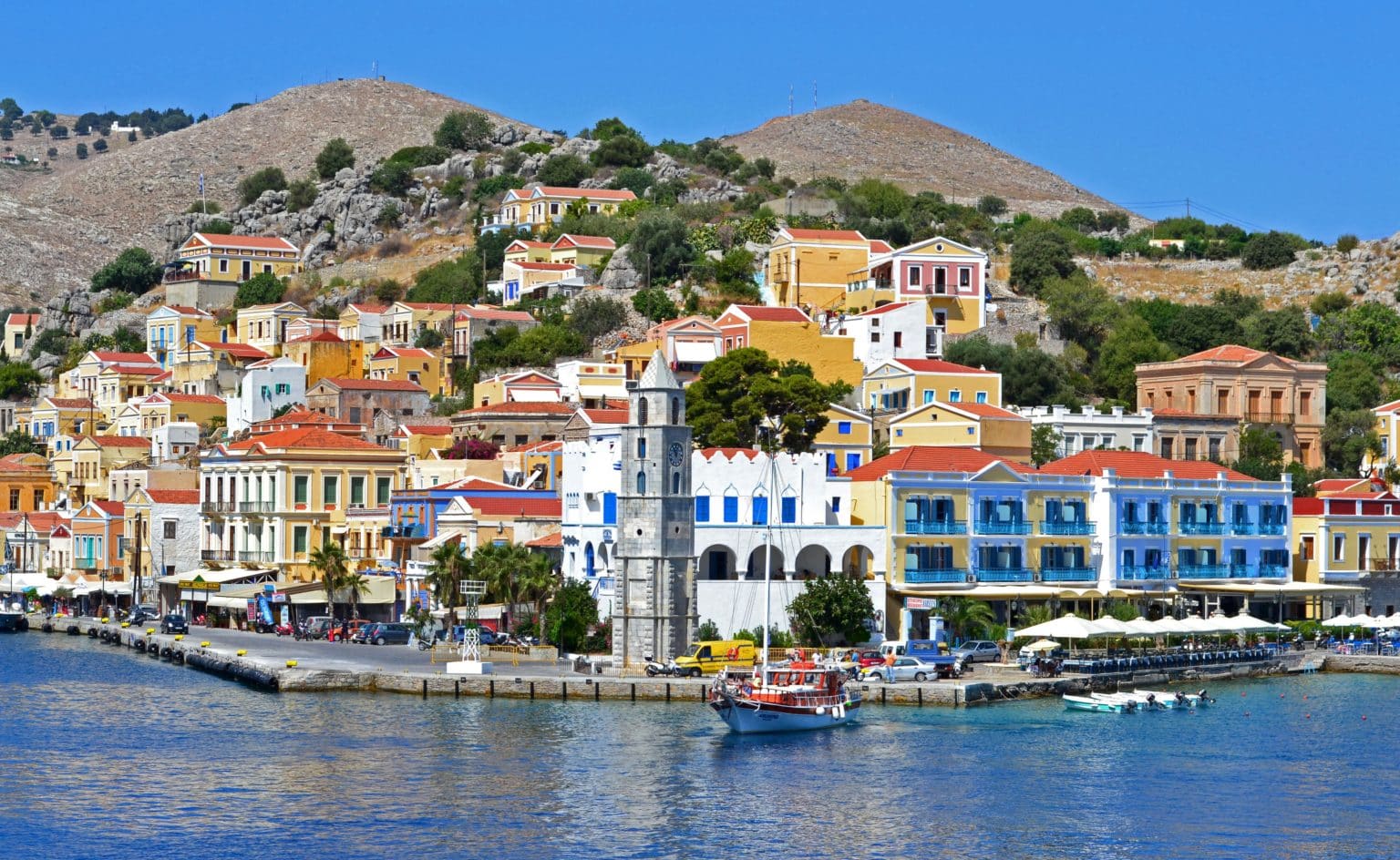 This is one of the best Greece honeymoon itineraries, which combines a variety of land and sea adventures, as well as historic and scenic wonders, so it is ideally suited to those looking for a memorable honeymoon with a perfect balance of seeing, doing and relaxing.
There are two food tours here, as well as wine tasting, making it a perfect option for couples who value and appreciated food from other countries, tasting wine and visiting wineries, as well as getting hands-on with local recipes. This is also ideal for couples who enjoy and have a keen interest in ancient history and visiting historical sites because Greece is full of impressive pieces of history, which should be truly appreciated.
Overall, this tour sums up Greece in all its glory, with plenty of memorable experiences and activities, as well as time to relax and enjoy precious moments together.
The best time to take your honeymoon in Greece is between May – September when the weather is at its best. For lesser crowds and quieter destinations during your vacation, you can consider May and September as ideal months, during the shoulder season, when you will experience beautiful weather and a more tranquil atmosphere.