If you are a newlywed couple looking for some romantic adventures and fancy sitting back and taking in all your surroundings from the comfort of your own home away from home, then a Greece honeymoon cruise could be just the ticket. Yes, there are many Greek itineraries to choose from, and some of these can be overwhelming when trying to decide what fits you best, but we think this Greece honeymoon cruise ticks all the boxes. Featuring some off-the-beaten-path islands, peace, tranquility, and a portion of adventure thrown into the mix, this cruise through the Ionian Islands oozes romance, and we think you will love it.
These Baboo tours can be entirely tailor-made with the help of Destination Expert, so be sure to contact them to make this trip perfect for you and your significant other. But, for now, let us get down to the details of this incredibly romantic cruise, which is an ideal way to celebrate a honeymoon in Greece.
Day 1. Arrive in Corfu
Day 2. Sivota – Mourtos
Day 3. Parga
Day 4. Antipaxos
Day 5. Gaios – Paxos
Day 6. Lakos – Paxos
Day 7. Corfu
Day 8. Departure
8 DAY ITINERARY IN
GREECE
, EUROPE
Ionian Cruise
The Ionian Islands are an emerald scattering of seven main islands – Ithaca, Corfu, Kefalonia, Lefkada, Paxos and Kythira – found off the west coast of mainland Greece.
8 DAY ITINERARY IN
GREECE
, EUROPE
Ionian Cruise
The Ionian Islands are an emerald scattering of seven main islands – Ithaca, Corfu, Kefalonia, Lefkada, Paxos and Kythira – found off the west coast of mainland Greece.
Your start and end point of this Greece honeymoon cruise adventure will be on the Ionian Island of Corfu, and what a place this is to discover. Today, you will have time on your side, and you can settle into your new home on the water, as you will not be setting sail until after sunset. You can enjoy your free time exploring the old town of Kerkyra, which UNESCO recognizes, explore Agni Bay, the cliffs of Cape Drastis, the small community of Palaiokastritsa, or all of the above. Corfu is a fantastic place to arrive, and you will be amazed at the range of things discovered on this ancient island. Finally, enjoy your first Greek dinner on board as your boat begins to sail away, leaving Corfu behind for the time being.
Let the honeymoon Greece cruise adventure begin!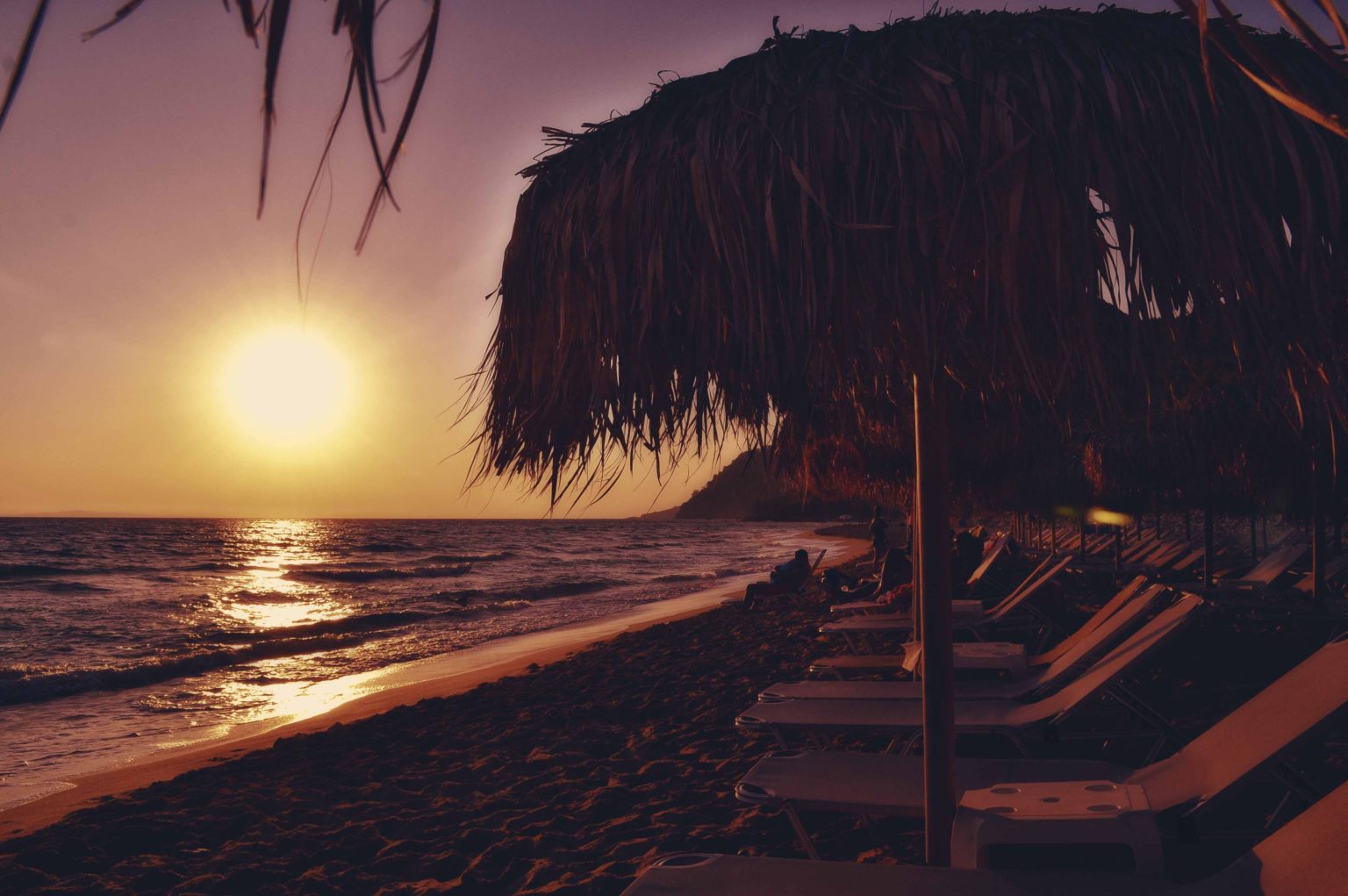 The landscape of the Ionian islands flourishes due to the rains in this region, which set this area apart from other parts of Greece, making it a joy to discover. You will have plenty of chances to spot the green rolling hills, olive groves, and lush forests, as well as quaint little coves that seem to appear everywhere. This region is a fantastic area for a Greece honeymoon cruise, especially for nature lovers and those looking for a relaxing break away from the crowds.
Today you will get to swim in the clear waters of the Blue Lagoon, explore fascinating caves and take an evening to wander through the marina village once the ship docks for the night. There are plenty of Greek taverns to enjoy dinner and wine, with views out to the sea, where you can enjoy a stunning sunset to top off a wonderful day.
Next is Parga's stunning coastal village on the west coast of mainland Greece. This is an excellent spot for those looking to get involved in watersports, such as snorkeling, jet skiing, diving, or swimming at one of the many beaches. The best beaches to visit are Valtos or Lichnos, while plenty of watersport centers are on hand to help you choose your ideal activity. If you fancy culture or relaxation, both are easy to undertake here in Parga, with plenty of beachside hangouts and lots of nature to enjoy. Parga is one of the most idyllic villages in this region, and you will see why.
Yet, another highlight of this Greece honeymoon cruise is that it takes you off the beaten path to places such as Antipaxos, commonly overshadowed by its neighbor Paxos. Still, you will be mesmerized by this destination, with its tranquil bays ideal for some couple relaxation, clear waters perfect for snorkeling, and a few main towns great for wandering around and discovering Greek culture.
Lunch will be eaten on board today, while dinner will be served at a pop-up beach tavern in a stunning little bay, where the time goes slowly and the wine flows. Watch the sunset here as you sip on some more local wine before enjoying stargazing from the comfort of your home away from home. How romantic?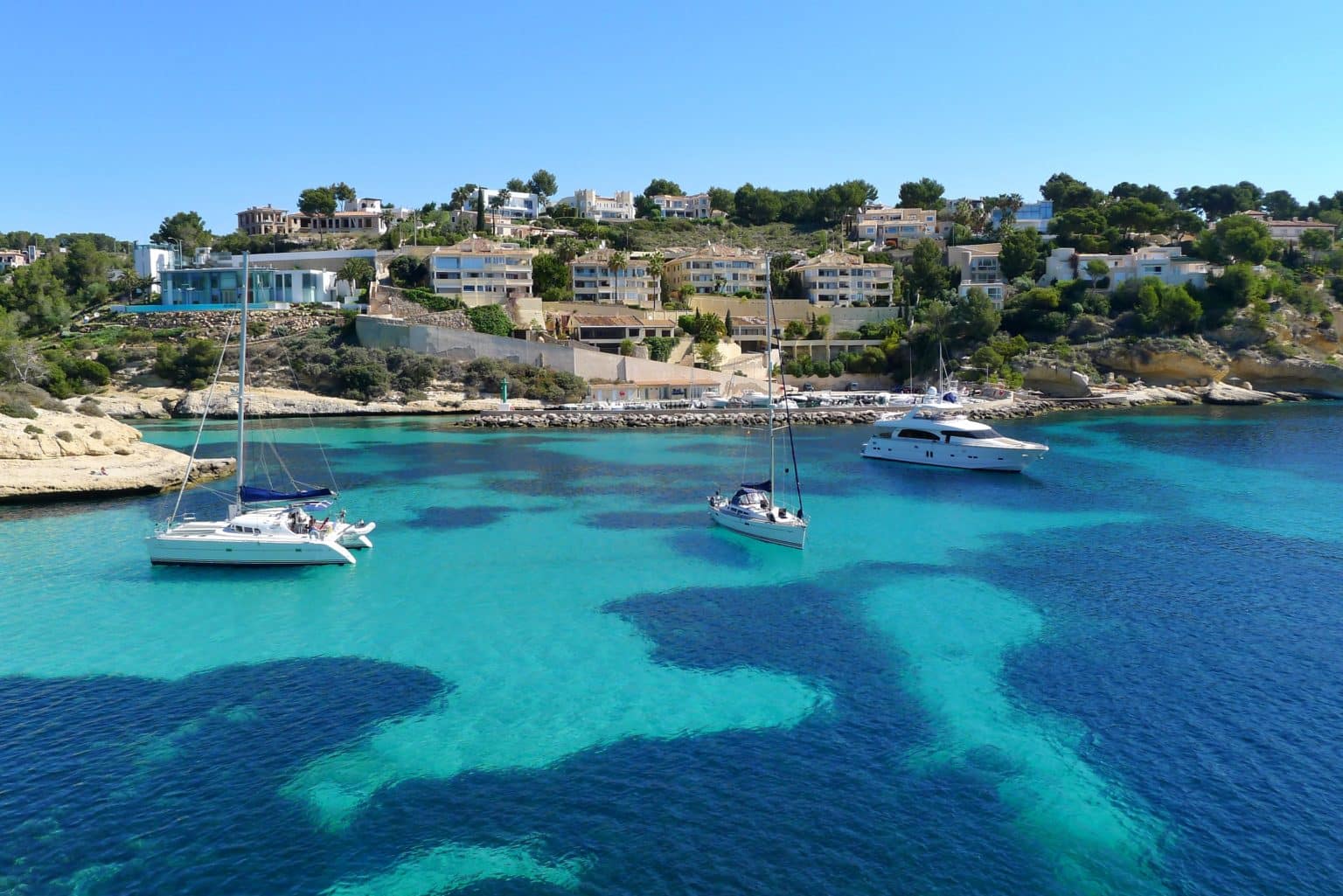 Paxos is on the itinerary today, and you will see why this is a hidden gem within Greece. While it is still more visited than its neighbor Antipaxos, Paxos still retains its charm with secluded coves to be found and an abundance of olive groves – making olive oil a must-try when in Paxos. In addition, this is an ideal place to try local seafood, and as you wander around, you will spot many fishermen down by the water, catching some fresh fish, which can be enjoyed at many of the tavernas in the area.
Today will be spent in the area of Lakka, a village on the island of Paxos. Before arriving, you will sail through an area of the island known to have incredibly clear and shallow water, ideal for exploring sea caves and many kinds of fish. Lakka is on the agenda after your underwater adventure and is the second biggest of the island's towns. Here you can soak up old-school Greek culture, try local delicacies, take a walk on the promenade or stroll on the local beaches – all of which ooze charm and romance.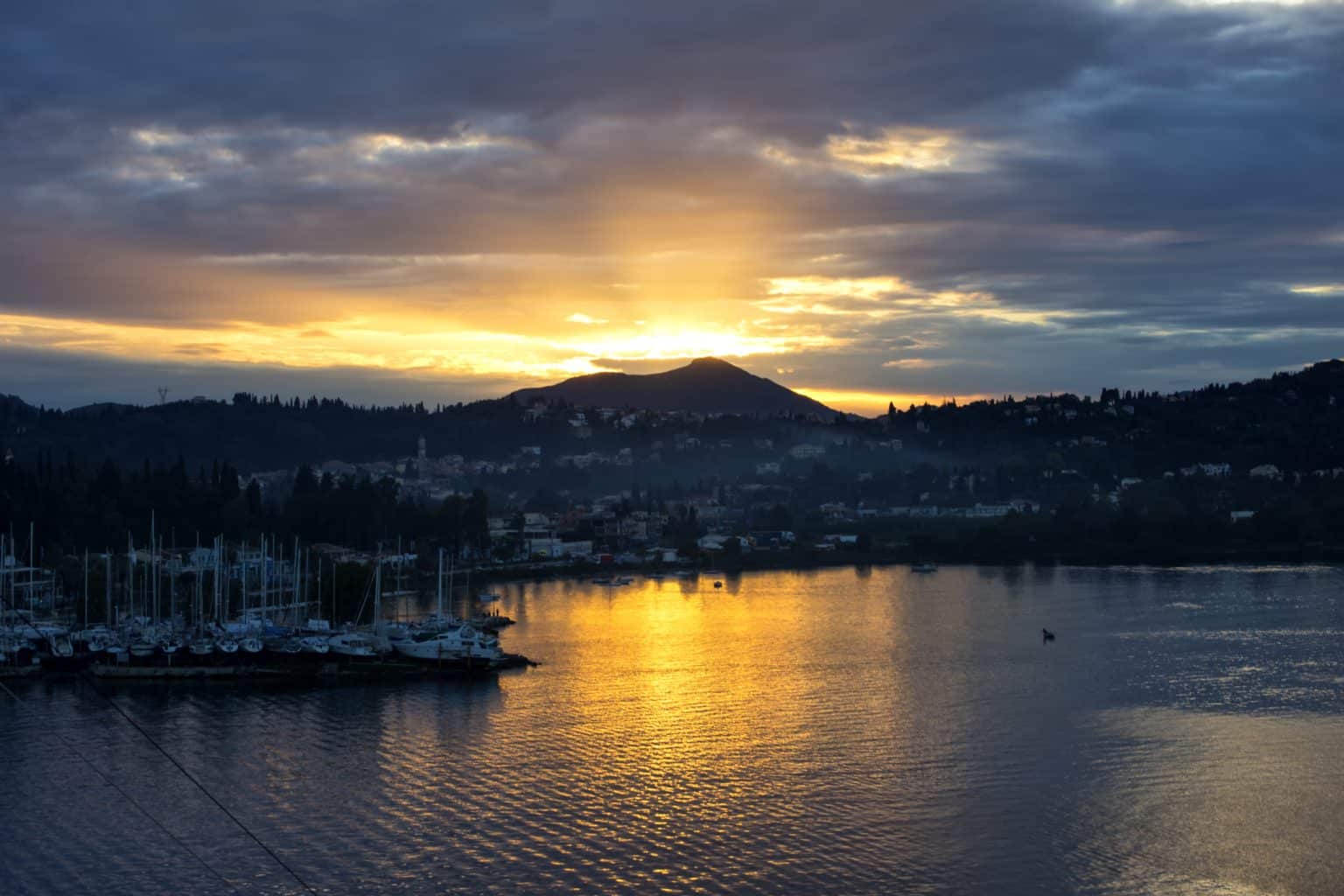 Your journey is not over as you take a leisurely cruise back towards the island of Corfu, not without a few exciting stop-offs. You can look forward to a visit to the beautiful Benitses Beach after a delicious lunch on board, and finally, you will arrive at Corfu Old Town, where you will have the chance to explore a little more. This evening will be fun if you decide to take part in a traditional farewell party, which marks your last evening of the cruise, and the best Greece honeymoon cruise you could have asked for.
Today you will get ready to leave the boat and fly back to your home country, taking all the memories and unforgettable moments with you. Don't forget to take a few Greek souvenirs home from Corfu's old town if you have some time left to explore.
Some other excellent Greece honeymoon cruise options to consider include
All of which can be fully customized to suit your needs and expectations – the beauty of booking an eco-friendly tour with Baboo.
Baboo gives you a fantastic adventure based on your needs; get a free quote today!
Plan your next dream trip with one of our hand-picked, highly experienced, licensed, and insured Greece Local In-destination Experts!