Greek food is known worldwide and can rival many other cuisines with its incredible flavors, traditional recipes, and fresh ingredients, so when you are in Greece, trying the local food is your imperative.
Of course, no one knows the local food better than a local, so why not get in touch with a' who can give you some invaluable tips and tricks for local food and maybe even let you in on some culinary secrets. Another way to get up close and personal with local food is by trying your hand at cooking it yourself, and further along, we will show you how you can do this.
Firstly, we would love to tantalize your taste buds with the best dishes to try in Greece, so get ready to be inspired.
Almost everywhere in the world, you can find some Greek influence or even a Greek restaurant, and that is because, for centuries, Greeks have brought their unique recipes around the globe and have gained a genuinely positive reputation for many reasons. Greek food is a Mediterranean cuisine, so it involves lots of fresh, in-season ingredients, lots of flavor, and lots of delicious home-grown olive oils and sauces. No matter what your favorite kinds of food are, you will most likely find something you like in the Greek cuisine, and we are here to show you just a few of the main dishes, which you must try on your Greek adventure. After all, this will only enhance your trip of a lifetime.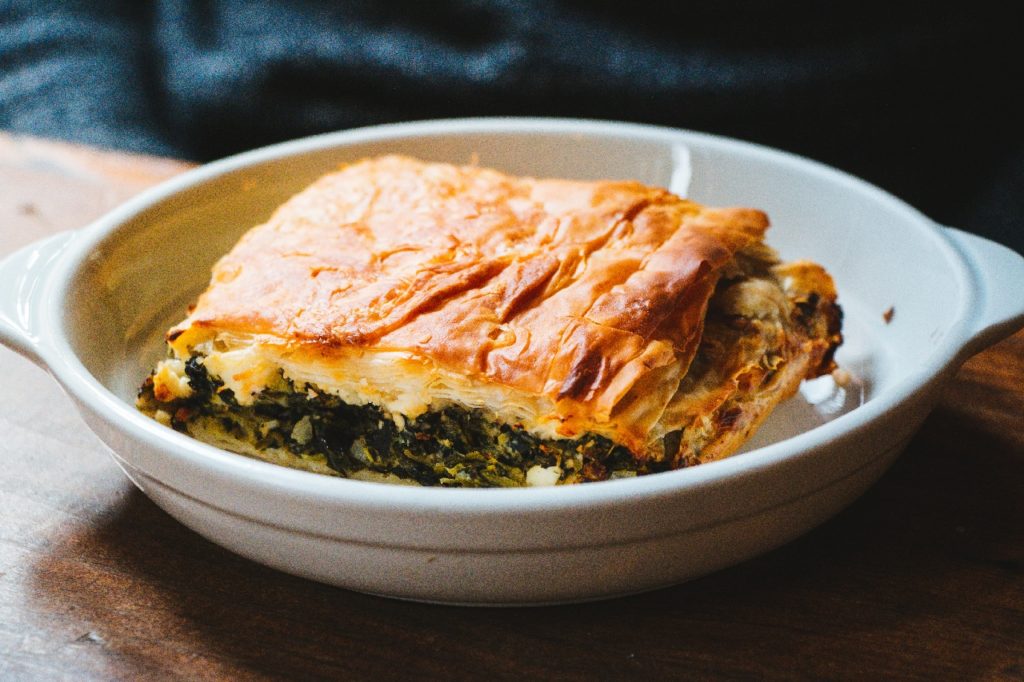 This eggplant/potato-based dish has to be one of the most famous Greek dishes on earth, and it can be found in many international restaurants; however, if you get the chance to try this main dish in Greece,,, you absolutely should. Although some people refer to this as the 'Greek lasagna,' it is so much more than that and quite different; the only similarity is the layering of the ingredients. This classic Greek dish uses sliced eggplant, ground meat sauce, and a Greek yogurt and egg layer for the top, so it takes on the method of lasagna in a way; however, the taste is incredibly different.
You can learn how to make similar local authentic dishes on this fantastic culinary tour.
This traditional Greek yogurt dip will be hard to put down, with its deliciously creamy flavor and texture. It is relatively easy to make with limited ingredients such as Greek yogurt, cucumber, garlic, olive oil, salt, optional mint, parsley, dill, or lemon juice. You will find this dip everywhere in Greece, and it is typically served with fresh Pita bread, which together makes a match made in heaven.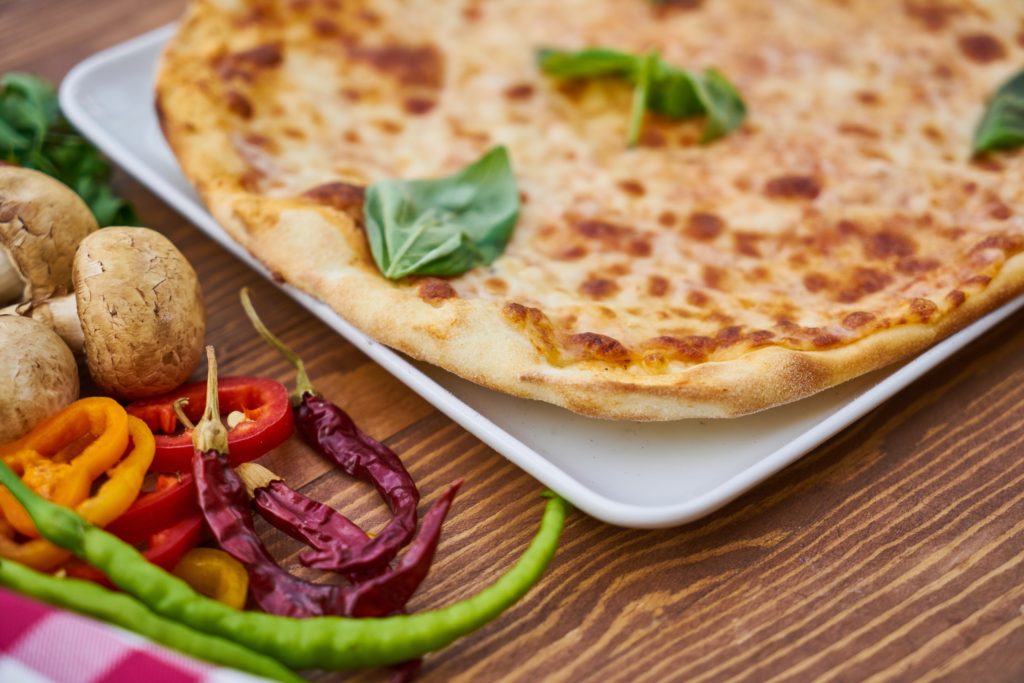 This light and fluffy bread are served everywhere, either as a starter with some dips or for Souvlaki or Gyros, so you will have many chances to try it. It resembles Arabic flatbread; however, it is more flexible to wrap around grilled meats and vegetables, and it is so easy to make that it is almost frowned upon to go and buy it in the store, so why would you? If there is one thing you can be happy to take home from Greece, it is the method for making your pita at home: child's play.
To give you an insight into just how easy it is to create this Greek favorite, take a look at this. You can thank us later!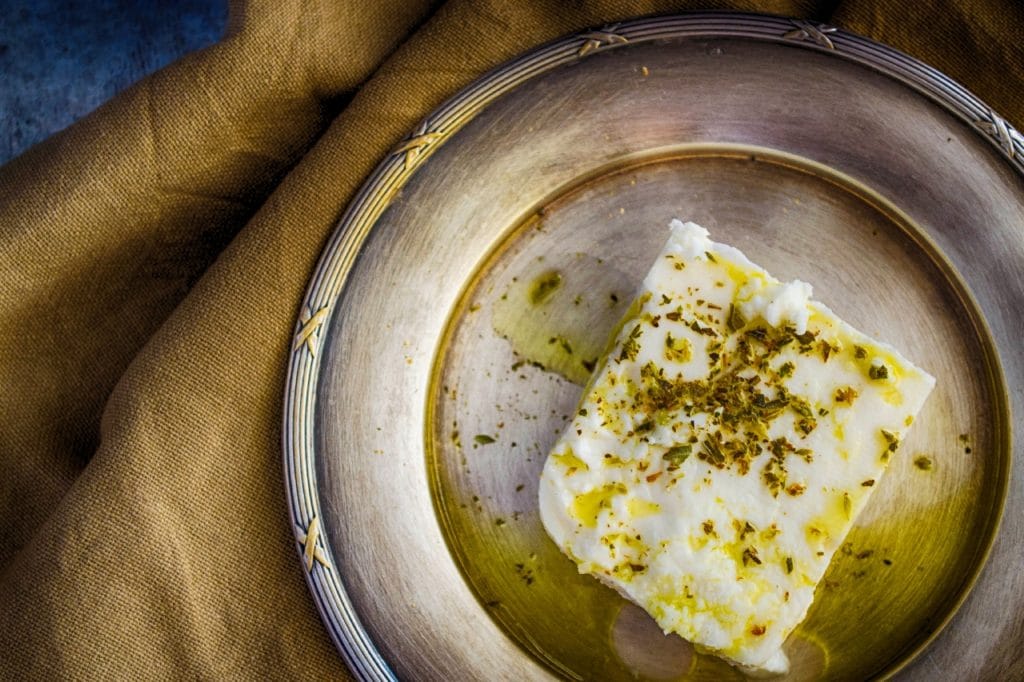 Feta is one of the most famous cheeses globally, and in Greece, you can find it everywhere, from appetizers to main dishes, to salads. This iconic white cheese has a salty flavor and a crumbly texture, given that it is made primarily of sheep's milk but sometimes a mix of sheep and goat's milk. Feta made from cows' milk can be found in shops; however, the natural sheep's cheese feta is the one to try for an authentic experience.
This squeaky cheese has a high melting point, making it a 'grilling' cheese, perfect for burgers, salads, as a meat substitute, or even to eat alone with a savory dip. It is a semi-hard unripened cheese made from a mixture of sheep and goats' milk; however, cow's milk halloumi can be found too.
This is one of the most famous salads globally and is an absolute dream to eat on a hot sunny day. The fresh ingredients used in this salad are out of this world that you could quickly eat it as a whole meal. You can make this salad using fresh Greek tomatoes, cucumber, feta, onion, olives, salt, pepper, and Greek oregano.
This commonly mispronounced food, pronounced locally as 'Yeh-Ro,' is a Greek dish made up of roasted meats with Tzatziki, tomato, and onion, all wrapped up in a fresh pita. It is found everywhere in Greece, so you will have endless opportunities to try it, but the best is always from a local street vendor, particularly where there is a big queue of locals. Did we mention that it is a super cheap dish, at around $2-$3 for a large size?
Top Tip: Always ask a local where to get a good gyro, and they will always point you in the right direction because they take their spinners very seriously.
Like Gyros, you will find this everywhere in Greece, and you can generally choose from chicken, pork, or lamb, which is then placed on a skewer either with or without vegetables and served with pita and sauces. Again, this is popular street food, so it is very cheap, tasty, and filling.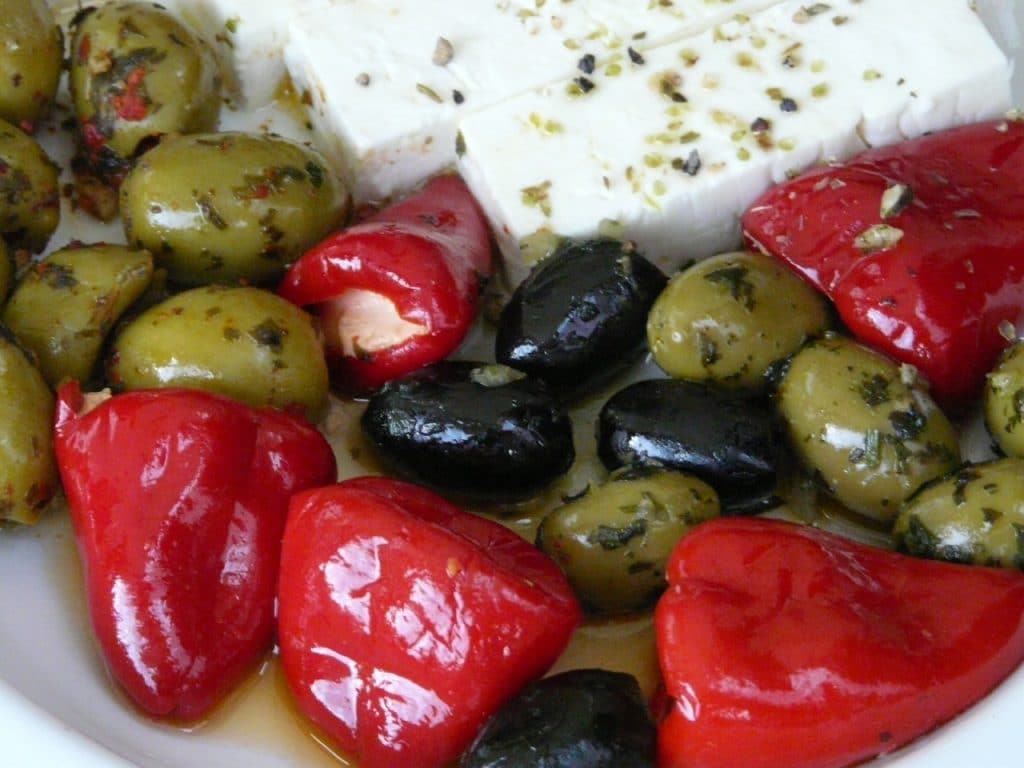 Just like Italy, Greece is well-known for its olives, mainly the Kalamata black olives, which are undeniably tasty. You can buy these everywhere much lower than outside of Greece, so stock up if olives are your thing and you have the luggage space. As well as olives, the Greek olive oil is very cheap, very healthy, and tasty too, so be sure to take some home as a souvenir. Some other olives to try are the Cretan green olives, Kalamata red olives, and Halkithiki green olives.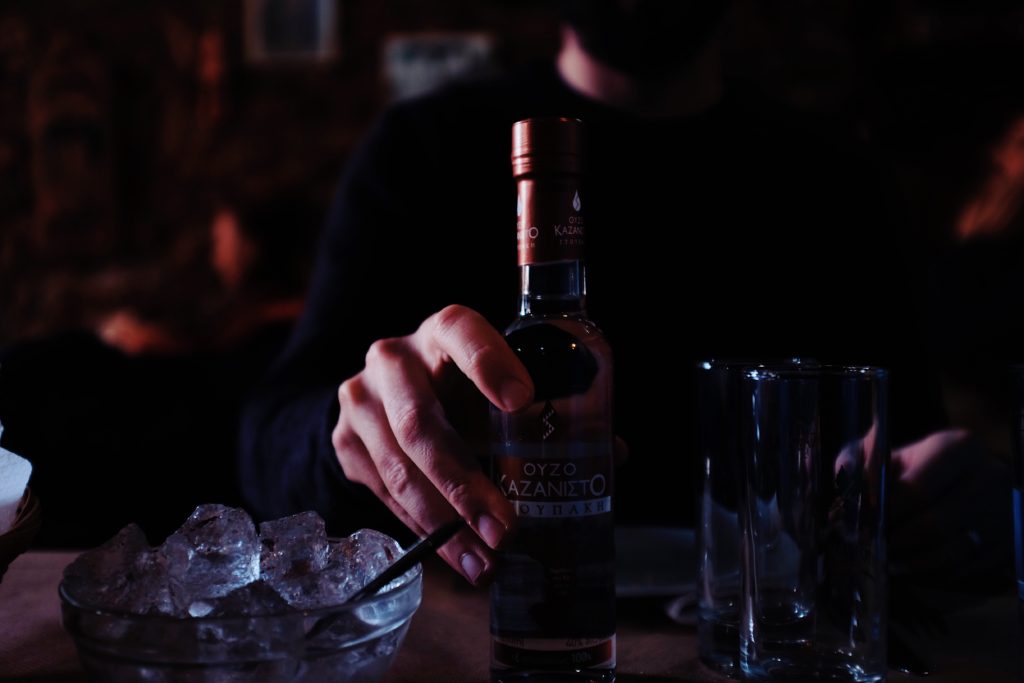 Although Ouzo is not a Greek dish, it is still heavily part of the Greek cuisine, and will be offered to you on more than a few occasions, so give it a try. This anise-flavored aperitif is widely consumed in Greece and can be compared to sambuca, raki, arak, and pastis, which are also anise liquors from other countries.
Greece is one of the oldest wine-producing countries globally, and many people still produce their wine at home, so just like ouzo, you will be offered local wine on many occasions during your time in Greece. When buying wine in supermarkets or restaurants, you will find it is much cheaper than in other parts of the world and delicious. Depending on your region, you will find many types of wine in Greece, so always ask a local for a good recommendation. Otherwise, try out some wine tastings while you are there.
Some great wines to try are:
Assyrtiko – white wine from Santorini
Vinsanto – another white wine from Santorini
Muscat of Samos – white wine from Samos
Agiorgitiko – red wine from Nemea in The Peloponnese
Xinomavro – blended wine from Rapsani
Kotsifali/Mandilaria – red wine from Crete
Try this Gastronomy Exploration In Greece tour, which incorporates wine tasting and cooking in Santorini, cooking lessons in Chania, and so much more over an 8-day culinary-focused trip.