During your Moroccan travels, you will notice that over the years, people have discovered various ways to show their freedom of expression, in the form of painting, calligraphy, sculpture, ceramic, jewelry, and carvings, all of which can be found around the country. You can be forgiven for getting lost within the souks of the Moroccan cities, not only because of the winding maze of alleyways, but also because there is so much to captivate you and keep you searching for more pieces of art.
Of course, there are several art galleries and art museums you can visit to discover contemporary art, but keep your eyes peeled for the art that surrounds you in everyday life in Morocco. As well as showing you the best places to find art, we will give you a rundown of the best museums to visit in Morocco, but be sure to ask your 'Destination Expert' for tips and recommendations on local hidden gems.
The best places to find art
Maison de la Photographie:
If you are in the heart of Marrakech and are looking for an art-filled experience, make your way to this museum, which was established in 2009, and features an expansive collection of over 8,000 photographs covering Morocco from 1870 – to 1950.

There is more than meets the eye at this museum, so take the time to explore the various floors and exhibitions.
Museum Mohamed VI of Modern and Contemporary Art: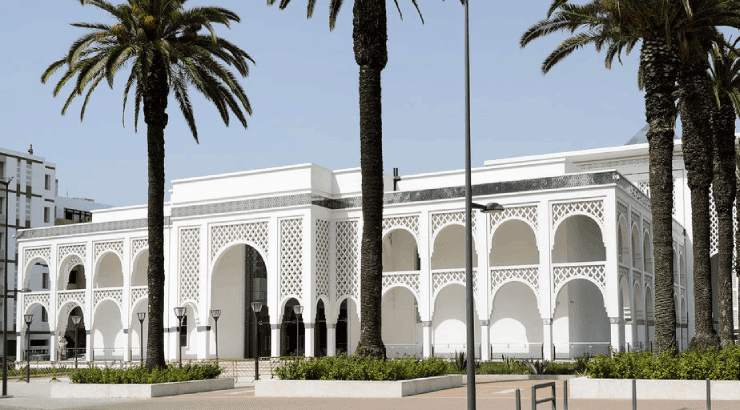 Located in Rabat, this contemporary art museum is a great place to spend some time exploring various contemporary artworks and international pieces. This stunning building will capture your attention both inside and out – as many art buildings tend to, and you can expect to discover collections of Moroccan, European, and African art. This museum is one of the 14 exhibition halls of the National Foundation of Museums in Morocco.
MACMA Musee d'Art et de Culture de Marrakech: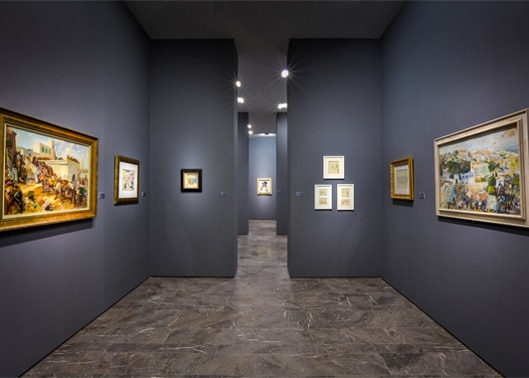 Here at this private museum, established by a very passionate art collector, you can expect to find an array of cultural artworks and a permanent exhibition that depicts the culture of Morocco for over one hundred years, in photographs. Extending over ten rooms, this museum has plenty to see, which will undoubtedly keep art and cultural enthusiasts focused.

In addition, several temporary exhibitions are ever-changing so keep an eye out for whatever the current theme is. As of March 2022, the show featured photos focusing on Arab Andalusian culture in Spain as well as the sketches of Andre Derain – the founder of Fauvism.
Museum of African Contemporary Art Al Maaden:
This museum located in bustling Marrakech aims to promote African contemporary art and African creativity, giving you an all-around cultural experience. Modern art lovers will be in their element here with the quality of these exhibitions, and this not-for-profit museum was one of the first of its kind in Africa. It is located outside of the city, so take a taxi the short distance. It is entirely worth the effort, especially for the beautiful setting and incredible art.
Moroccan Culinary Arts Museum:
Moroccan cuisine is an art form in its own right and has become world-famous, with many Moroccan dishes becoming popular in various other cuisines, so if food is your thing and you want to delve deeper into the culinary culture of Morocco, look no further.

This is the place where you will learn all the secrets (well, some of them at least) behind this popular cuisine and methods that have been passed down through the generations. Also, if you are taking part in a food tour or cooking class during your time in Morocco, a visit to this museum is a bonus.
The best museums in Morocco
Tangier American Legation Museum:
This building, located in Tangier on the Moroccan coast, is the first American public property outside of the USA and honors the relationship, culture, and history of both countries.

The five-story mansion is now a dedicated institute for Moroccan studies, museum, cultural center, and research center. This is the only US National historic landmark on foreign ground and is a place to learn more about this long-lasting relationship of nations, with exhibits featuring historical memorabilia and paintings – one of which is called the Moroccan Mona Lisa as Moroccan stars and stripes carpet. For a one-of-a-kind museum experience, you need to visit this one.
Musée Yves Saint Laurent Marrakech:
The name gives it away, but for those of you who are not into big-name fashion brands, this museum is dedicated to Yves Saint Laurent – a French designer, and for the fashionistas out there, you will be engrossed by the displays here, devoted to the man himself.

Exhibitions showcase a range of carefully selected creations ranging from clothing to accessories, which spread over 40 years of creativity by the well-known French fashion designer, loved by many worldwide.
Located in Marrakech, the building is something to be in awe of, given that it is a gem of Arab-Andalucian architecture in Morocco. Inside, you can find both temporary and permanent exhibitions spread over several rooms that showcase the various types of music from Morocco, such as Amazigh music, Jewish tradition, Gnawa music, Arab-Andalusian music, and much more, which music enthusiasts will particularly love.

Not only is this a fascinating look at musical traditions in Morocco, but it is another gateway into the Moroccan culture, which historians will enjoy.
Situated in the old quarter of the city, this small museum, inside a 19th Century palace, is worth a visit if you are interested in seeing historical artifacts and contemporary art in Morocco. The building itself is beautiful, and you should certainly take some time to enjoy the architecture before you make your way inside.

The fabulous Andalusian-style courtyard is a specific highlight that you shouldn't miss out on. It is like something from a fairytale with its beautiful array of colorful tiles, carefully carved corners, and stained-glass windows.
For some unmissable cultural focused tours, be sure to check out these tours