When it comes to discovering art in all its forms in Mexico, there are a few things to look for, including museums, murals, statues, and monuments. Considering Mexico has a very long history and cultural background, you will find the art in many forms, especially in the architecture of modern buildings, colonial buildings, and of course ancient monuments, so keep your eyes peeled for the many sights that there are to discover in each region of this vast country…
Museums, art, and monuments
Mexico has a rich culture and is home to many memorable artists. The art exhibited in Mexico ranges across many different styles and spanned many centuries. While Mexico is known for Mexican Folk art, there are many wonderful artistic expressions to explore while visiting Mexico. By getting in touch with a Local in-Destination Expert you can not only discover some fantastic places to see Mexican art but also some hidden gems too.
When it comes to Mexican art, one of the critical aspects is the bold and bright colors, and this can come in a variety of ways, such as paintings, ceramics, jewelry, textiles, pottery, and leather goods. When traveling to Mexico, you will have more than one opportunity to get your hands on some of these unique pieces of Mexican art, from local craftspeople, and of course, from art galleries. So many of Mexico's folk art is so colorful because they used what was available to paint with, such as plants, insects, and minerals, so each piece certainly has a story to tell.
Let us give you a glimpse into Mexican Art with some of the best places to go while in Mexico.
Frida Kahlo is a famous Mexican artist known for her creative self-portraits. Her art can be viewed in many locations across Mexico City, including the Frida Kahlo Museum in Puerto del Carmen and The Blue House in Mexico City.
You can walk through Frida's childhood home and see personal effects as well as the work of art she created later in life. She is, of course, one of the most iconic painters originating in Mexico, so much so that her self-portrait image is world-famous and can be found everywhere, from being printed on handbags to denim jackets.
Her work and, better still, her intriguing life story, is so interesting that you should not miss an opportunity to learn more about her and her art.
This is an art museum in the capital of Mexico, which houses the collection of art from businesswoman Dolores Olmedo. Frida's work can also be shown at Museo Dolores Olmedo, which showcases her famous portraits and many other artists.
Eight years before her death, Dolores turned her hacienda-style home into a museum, which has some spectacular gardens and is home to peacocks, but as well as this, the house itself and its impressive architecture are to be admired.
Here you can find seasonal exhibits, an insight into her own life with access to the private quarters, her art collection in the form of paintings and sculptures, and Mesoamerican figurines. This is a fantastic place to visit when in the area.
Diego Rivera is a famous Mexican muralist with many works across Mexico City. Man in the time machine is displayed in La Palacio de Bellas Artes. Additionally, another famous mural is the Detroit industry mural. At UNAM central library stands a large mosaic mural made by Juan O'Gorman.
The Mural showcases Mexican history in Coyoacán. Another fantastic work by Diego Rivera is Carcamo de Delores at the Dolores Carcamo Museum. This work represents the evolution of life.
Of course, when we talk about significant monuments, we cannot leave out the famous ruins of Chichen Itza, Monte Alban, Uxmal, all of which are pieces of art in themselves and have been preserved so well that we can still enjoy their beauty to this day.
If you do not want to miss out on some impressive historical monuments, this cultural trip in Mexico is the one for you, which incorporates nature, history, and colonial wonders.
This castle was once a sacred site for the Aztecs and is now half castle and half museum. The building is imposing, especially by size, considering it towers over Mexico city, offering unsurpassed views of the surrounding areas.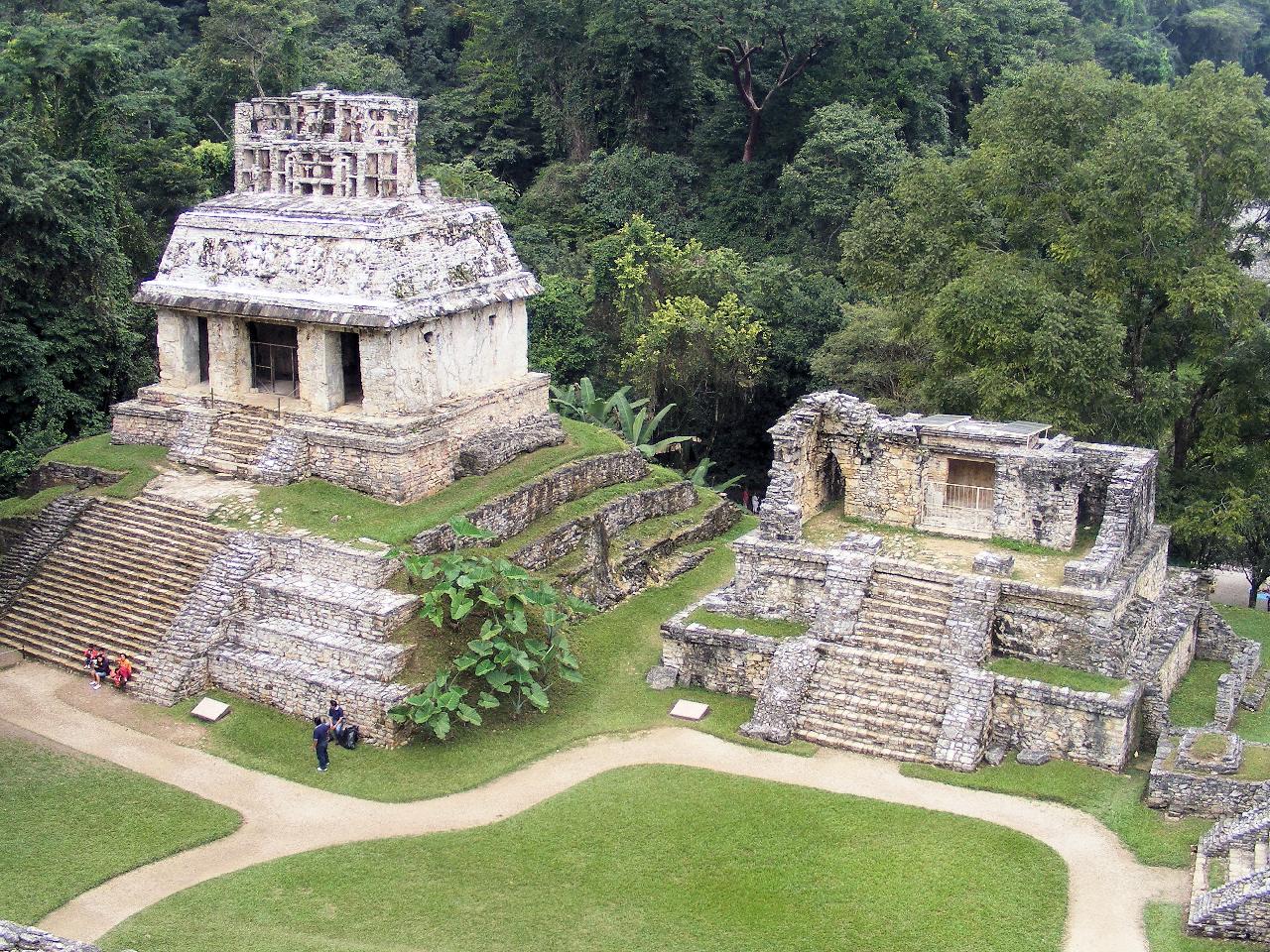 This is one of Mexico's most famous archeological sites, dating back to a 100BC, and was one of the Mayan's most important cities until its decline in 800BC. It was found buried deep within the jungle, and since its discovery, it has become one of the biggest highlights of Mexico and is a monument you shouldn't miss out on during a trip to Mexico.