When you think of history in Europe, you will always think of great sites such as the Greek Acropolis and Olympia, so when you visit Greece, you should make it your mission to delve deeper into the country's heritage.
Nobody knows Greece better than locals who grew up there and have heard stories about their ancestors their entire lives, so this can be a great source of information if you want to learn more. For now, here is an insight into the art culture in Greece and the museums you absolutely must visit.
Many people travel to Greece for the fantastic scenery, the great weather, and the endless adventures the country has to offer, but even more people travel there to dive into the incredible history of this fascinating country, and if this is you, then you are in for a treat. Whether planned or not, you will most likely discover ancient ruins all over the country, some of which are still being found and are not yet world-famous, and some which are well known, such as the Acropolis of Athens and the ancient town of Olympia.
To understand the vast heritage and art culture of this iconic destination, be sure to check out these top places for art and history.
Acropolis Museum (History)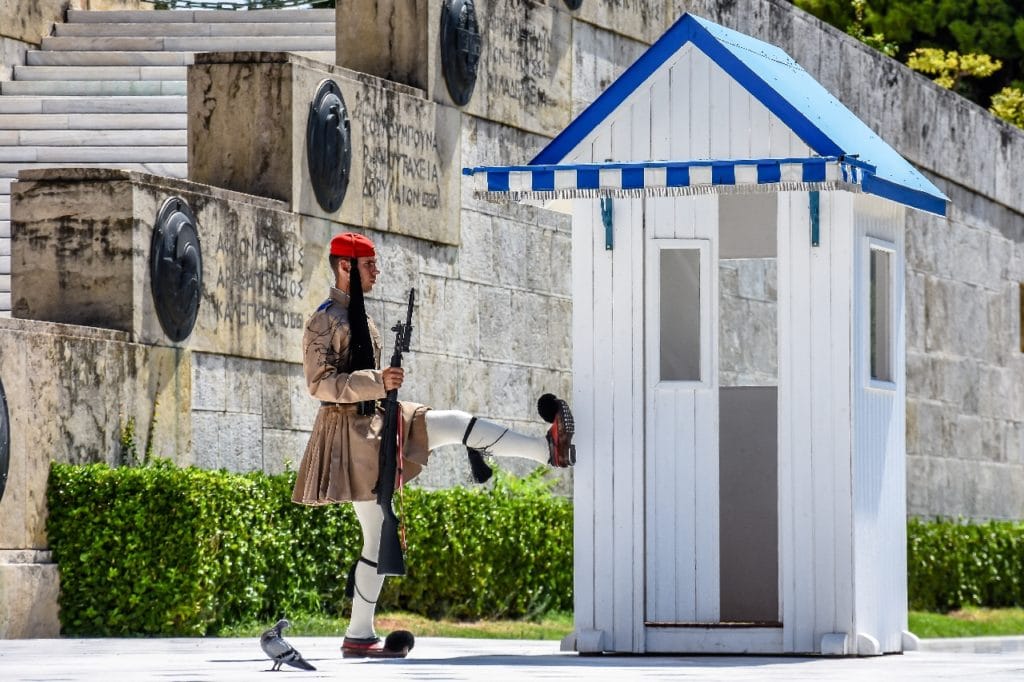 This is one of the most famous museums and sites in Greece, but it is one of the most important due to its findings, which range from the Greek Bronze Age to Byzantine Greece. This museum in the Greek capital of Athens was opened in 2009 and was built to house all the artifacts they found on the archeological site of the Acropolis of Athens. If you are into history or want to learn a bit more about Greek culture and heritage, this is a museum not to be missed, and you can spend all day, if not more, here.
Heraklion Archeological Museum (History)
Located in the largest city on the island of Crete, this archeological museum is one of the oldest and most important in the country. If you plan to spend some time in Crete, you will know that many ancient sites are to be discovered, and this museum is a great way to get an overview. It covers a whopping 5,500 years of artifacts, which will keep you busy, and they range from the Neolithic period to Roman Times.
Museum of Greek Popular Musical Instruments (Specialized)
This specialized museum is located in Athens and has around 600 Greek musical instruments from over 300 years, fascinating, especially if music is your thing. Not only is it a famous museum, but it also doubles as a research center for Ethnomusicology, and considering the music was an essential part of education for the Ancient Greeks, this is an inspiring place to discover the Greek heritage.
Benaki Museum (Art & History)
Named after the Greek collector Antonis Benakis, who founded this modern art history museum, you can find many artifacts from all over the world here, not just from Greece. You can find everything from books, weapons, and musical instruments here, Chinese Porcelain to Greek art, and so much more. This museum keeps you intrigued with its diversity, so be sure to check this out when you are in Athens.
Museum of Cycladic Art (Art)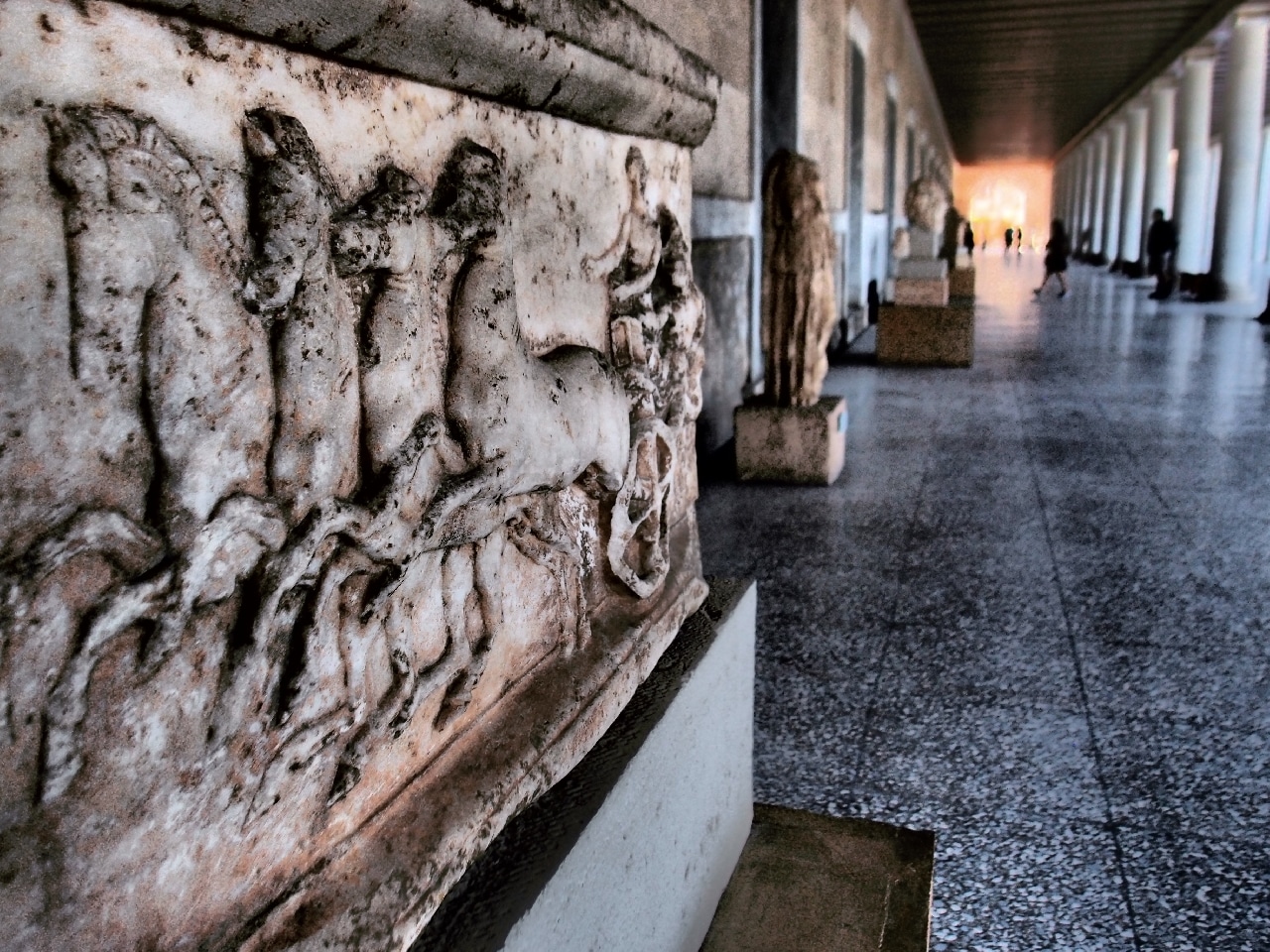 This fantastic art museum houses the art collections belonging to a couple known as Nicholas and Dolly Goulandris, who housed many Cycladic art pieces they had collected since the 1960s. The museum has many sections to be discovered, including Cypriot Culture, Ancient Greek Art, Cycladic Culture, and ever-changing exhibitions and hosting workshops and summer camps for adults and kids.
Museum of Byzantine Culture (History)
This art and history museum is located in the city of Thessaloniki. It features many themed rooms that host various artifacts from Thessaloniki and Macedonia, trim pieces, and sculptures. Most of the art pieces you will see have been found in churches, private houses, or cemeteries and date back to the 2nd Century. This is a great museum to spend some time learning about Byzantine history and culture and having the opportunity to take part in public art classes here.
War Museum Athens (History)
If you are a history buff and want to learn about Greece at war, through the ages, and how it has shaped the culture, then this is the museum to come to. Here, you will find everything devoted to the Greek Armed Forces. You will get to see the historic arms collection of the Greek Ministry of Defense and artifacts from other civilizations worldwide. This is a great museum to understand what life was like for Greece during the various wars they were involved in and what historic weaponry was used throughout the ages.
Hellenic Motor Museum (Specialized)
If you are a motor enthusiast, you must not miss out on this fascinating private car museum in Athens, which has 110 exhibits of around 300 cars, both rare and iconic. Not only will car fans be mesmerized by all of these one-of-a-kind vehicles, but there is even an F1 simulator located over three floors, which will entertain the big kids at heart.
Art comes in many forms, and one of them is, of course, displayed in various architectural styles, which you should keep an eye out for when traveling Greece. Of course, one of the main reasons to visit Greece is to feast your eyes on some of the most incredibly preserved ancient ruins in the world, and these are the iconic image of ancient Greece, with the array of structures and monuments on offer. With that being said, many modern Greek buildings are impressive too, and should not be missed out on during your trip, especially if you can appreciate beautiful architecture.
The Acropolis of Athens
Ancient Delphi
Epidaurus Amphitheatre
Knossos Palace in Crete
The Panathenaic Stadium
Meteora
Olympia
Acropolis Museum Athens
The Stavros Niarchos Foundation Cultural Centre
National Library of Greece
Academy of Athens
The Greek Parliament
If you are planning a trip to Greece and don't want to miss out on some of these incredible sights that make Greece so famous, why not opt for a tour that will incorporate many aspects of what a Greek trip should be, including art? Museums, and architecture. Here are a few to consider.