From crystal clear waters to romantic sunsets, Bora Bora is quickly becoming the go-to destination for couples around the world looking for the perfect spot for their honeymoon getaway
Immerse yourself in complete luxury by taking advantage of all that this beautiful island has to offer from exciting activities, stunning landscapes and luxurious resort packages. Read on to find out more about what makes Bora Bora such a popular destination!
Experience Romance in Paradise​
Introduction to Bora Bora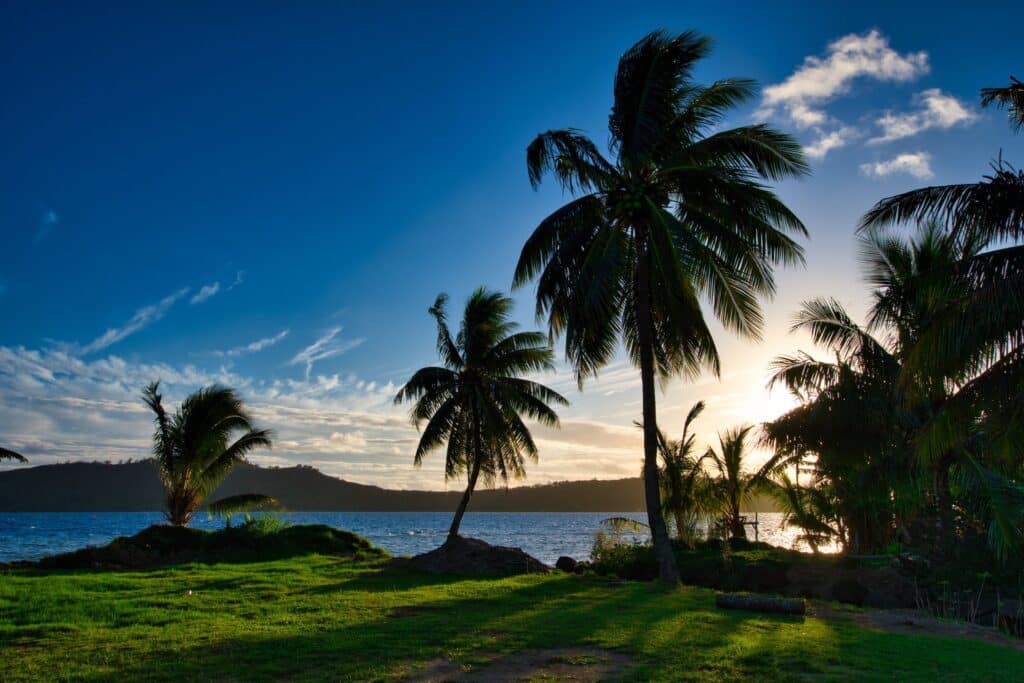 Bora Bora is an idyllic destination for your honeymoon or romantic getaway. The secluded island, located in French Polynesia, offers sandy beaches, turquoise waters, lush jungles and luxurious overwater bungalows, making it the perfect place to reconnect with your loved one.
Whether you want to relax on the beach, go snorkelling or scuba diving in the crystal clear waters, take a jungle safari or explore the local culture, Bora Bora has something for everyone. And with its stunning natural beauty and intimate atmosphere, it's no wonder this Tahitian paradise is often referred to as the 'Ultimate Island'.
If you're looking for a truly romantic experience, there's no better place than Bora Bora. Here are just a few of the reasons why:
The Beaches – With their soft white sand and turquoise waters, the beaches of Bora Bora are pure paradise. Relax on the beach with your partner or take a swim in the lagoon – either way, you're sure to fall in love with this amazing place.
The Overwater Bungalows – Add a touch of luxury to your honeymoon by staying in one of Bora Bora's famous overwater bungalows. These unique accommodations offer privacy and stunning views of the lagoon below – they're like your own little slice of heaven.
What makes it the most romantic luxury honeymoon destination?
Bora Bora is an idyllic destination for a luxury honeymoon and there are many factors that contribute to its romantic appeal. First and foremost, the unspoiled natural beauty of Bora Bora is simply breathtaking. The clear turquoise waters, white sand beaches, and lush green foliage make it a truly magical place. Add to that the fact that Bora Bora is very private and intimate, with few people and no crowds, and you have the perfect recipe for romance.
There are also numerous ways to enjoy the romantic setting of Bora Bora. Many resorts offer overwater bungalows where you can soak up the sun and views of the lagoon from your own private deck. Or take a sunset cruise or sailboat excursion for a truly magical experience. And don't forget about all the amazing seafood restaurants where you can enjoy fresh seafood caught right from the lagoon – another perfect way to add some romance to your trip!
Touring options in and around the island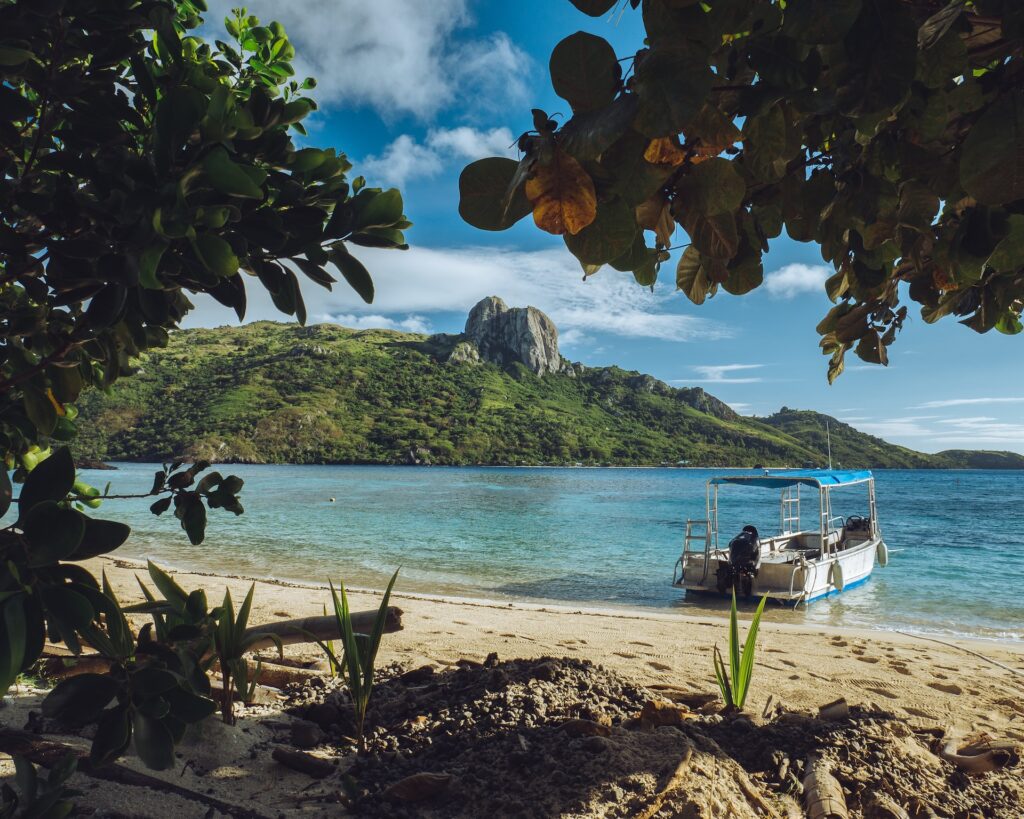 When it comes to planning the perfect honeymoon, there are few destinations as dreamy as Bora Bora. This idyllic island in French Polynesia is renowned for its turquoise lagoon, white sand beaches, and luxurious overwater bungalows – making it the ultimate place to unwind and celebrate your newfound wedded bliss.
But Bora Bora is also an incredibly popular tourist destination, which means that there are plenty of incredible touring options available for those who want to explore beyond the resort. Whether you're interested in getting up close and personal with the island's wildlife or learning about its rich cultural history, there's sure to be a tour that's perfect for you and your new spouse.
Here are just a few of the many incredible touring options available in and around Bora Bora:
Island Hopping: One of the best ways to see everything that Bora Bora has to offer is by hopping between islands. There are a number of different tour operators who offer day trips to nearby islands like Raiatea, Taha'a, and Huahine – all of which boast their own unique natural beauty.
Lagoon Safari: For something a little more unique, why not sign up for a lagoon safari? These tours take place in small boats and offer guests the chance to get up close and personal with the vibrant marine life that inhabits Bora Bora's lagoon.
Popular activities in Bora Bora
Bora Bora offers a wide variety of activities for couples looking to spend quality time together. Here are some of the most popular things to do in Bora Bora:
Enjoy a Romantic Dinner: No trip to Bora Bora would be complete without enjoying a romantic dinner at one of the many upscale restaurants on the island. Whether you opt for a beachfront table or a more private dining experience, you're sure to create cherished memories with your loved one.


Take a Sunset Cruise: There's nothing more romantic than watching the sun set over the water with your partner by your side. Luckily, there are plenty of sunset cruises available in Bora Bora – making it the perfect activity for couples looking to relax and soak up the incredible views.


Go Snorkeling or Scuba Diving: For couples who love adventure, snorkeling or scuba diving is a must while visiting Bora Bora. With its crystal clear waters and abundance of marine life, there's no better place to explore beneath the surface than this French Polynesian island paradise.


Get Couples Massages: One of the best ways to unwind on your honeymoon is by treating yourselves to couples massages. Fortunately, there are plenty of spas located throughout Bora Bora that offer this luxurious service – ensuring you and your spouse can relax and rejuvenate during your time here.
Accommodation availability
There are many accommodation options available in Bora Bora for couples looking to enjoy a luxury honeymoon. There are plenty of 5-star resorts and private villas perched atop crystal clear waters which offer stunning views and top-notch amenities. Many of these resorts offer all-inclusive packages, making it easy to budget for your dream honeymoon package.
Ready to Travel to Bora Bora for Your Honeymoon?
Bora Bora is one of the most romantic honeymoon destinations around, especially if you want to splurge on something extra special. From its crystal clear waters, luxury hotels and resorts, delicious food and amazing natural wonders, this tropical paradise is a dream come true for any newlywed couple looking for a breathtakingly romantic honeymoon experience. Let us know in the comments below whether you have visited Bora Bora – we would love to hear all about your experiences!
Start planning your romantic getaway today, a French Polynesia expert from Baboo travel sure can help.
Make your travel plans easy, fun, and affordable with a local Baboo Travel Expert.
Plan your next dream trip with one of our hand-picked, highly experienced, licensed, and insured Local In-destination Experts!