As the summer warmth begins to wane, September unveils a captivating side of Scotland that beckons travelers with its alluring blend of weather, events, and unique experiences.
If you're planning a trip to this enchanting land during this time, you're in for a treat. Let's delve into what makes Scotland in September a delightful adventure.
Weather: A Tapestry of Colors
September brings a shift in weather that transforms the Scottish landscape into a breathtaking canvas of autumn hues. The summer crowds disperse, making room for a more intimate exploration of the country's natural beauty. Expect cooler temperatures, with averages ranging from 8 to 15 degrees Celsius (46 to 59 degrees Fahrenheit).
The crisp air lends itself to invigorating walks through lush green glens and along rugged coastlines. Pack layers to accommodate the unpredictable Scottish weather, and don't forget a waterproof jacket—after all, Scotland is known for its occasional rain showers.
Scottish Events in September
Scotland's cultural calendar is brimming with events in September, offering a diverse array of experiences for visitors. One highlight is the Edinburgh International Festival, a world-renowned celebration of performing arts that takes place throughout the month. From mesmerizing theatrical performances to captivating musical concerts, the festival showcases the best of global talent against the backdrop of Edinburgh's historic venues.
For those with a penchant for the unconventional, the Braemar Gathering in Aberdeenshire is a must-see. This traditional Highland Games event features caber tossing, tug-of-war, and other athletic competitions, providing a lively glimpse into Scotland's rich heritage.
Whisky enthusiasts should mark their calendars for the Spirit of Speyside Whisky Festival. Held in various distilleries across the Speyside region, this festival offers a unique opportunity to savor some of the world's finest Scotch whiskies, surrounded by the picturesque landscapes that contribute to their distinct flavors.
Natural Wonders: Wildlife and Landscapes
September is an ideal time for wildlife enthusiasts, as many species come alive in the autumn months. Head to the Isle of Mull for a chance to spot white-tailed eagles soaring overhead, or take a boat trip to witness seals basking on remote beaches. The Cairngorms National Park, with its vast wilderness and diverse ecosystems, offers opportunities to encounter red deer, ospreys, and even the elusive Scottish wildcat.
If you're seeking dramatic landscapes, venture to the Isle of Skye. The jagged peaks of the Cuillin Mountains and the otherworldly landscapes of the Fairy Pools are particularly enchanting in the softer light of September. As the summer crowds disperse, you'll have more space to immerse yourself in the magic of these natural wonders.
Culinary Delights: Harvest Season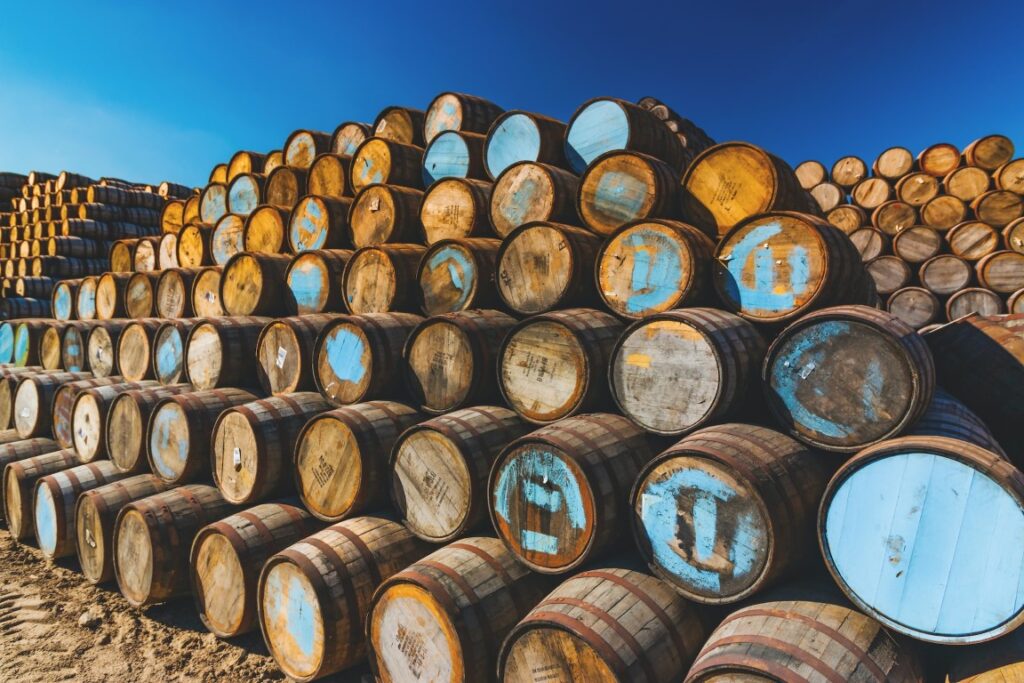 September marks the beginning of the harvest season in Scotland, and the local produce is at its peak. Indulge in freshly harvested fruits, vegetables, and, of course, the renowned Scottish seafood. Try traditional dishes like haggis or sample modern twists on classic recipes in the country's vibrant culinary scene.
Visit local farmers' markets to experience the flavors of the season, and don't miss out on the opportunity to enjoy a cozy meal in a traditional Scottish pub. Warm up by the fireplace with a hearty bowl of Cullen skink or savor the rich taste of a Scotch pie.
Practical Tips: Planning Your Trip to Scotland
As you plan your Scottish adventure in September, consider a few practical tips to enhance your experience. Book accommodations in advance, especially if you plan to attend popular events like the Edinburgh International Festival. Embrace the unpredictable weather by packing layers and waterproof gear, and be prepared for the possibility of midges in certain areas.
Renting a car provides the flexibility to explore remote corners of the country, but public transportation options are also available, offering a more relaxed way to soak in the scenery.
In conclusion, Scotland in September offers a harmonious blend of weather, events, and enchanting experiences. Whether you're drawn to the cultural vibrancy of festivals, the tranquility of nature, or the rich flavors of Scottish cuisine, this month provides a perfect opportunity to immerse yourself in the magic of Scotland. So, pack your bags and get ready for a journey that will leave you with lasting memories of this captivating corner of the world.
Check out Baboo Travel's free itinerary for your custom trip to Scotland below:
Plan your next dream trip with one of our hand-picked, highly experienced, licensed, and insured Local In-destination Experts!