Classically known as Thera and officially Thira, the captivating island of Santorini is a gem in the South Aegean Sea.
Blessed with striking landscapes, traditional architecture, and a rich history, Santorini has become one of the world's most popular island getaways. The May weather in Greece was good during our trip. Join me on a delightful 3-day trip to this picturesque destination, filled with breathtaking views, romantic sunsets, and unforgettable experiences.
As I arrived in Santorini, the sheer beauty of the island left me speechless. The white cliff-side homes with their deep blue rooftops created a stunning contrast against the backdrop of the deep blue sea. Greeted by my concierge, I was transferred to my hotel, eagerly anticipating the adventures that awaited.
The evening was dedicated to exploring Thira, the main town, perched on the edge of the caldera. I dined at a charming restaurant, the sun setting behind the iconic cliffs, casting a warm glow over the island. It was a mesmerizing start to my Santorini adventure, promising more beauty in the days to come.
Day 2: Free day to explore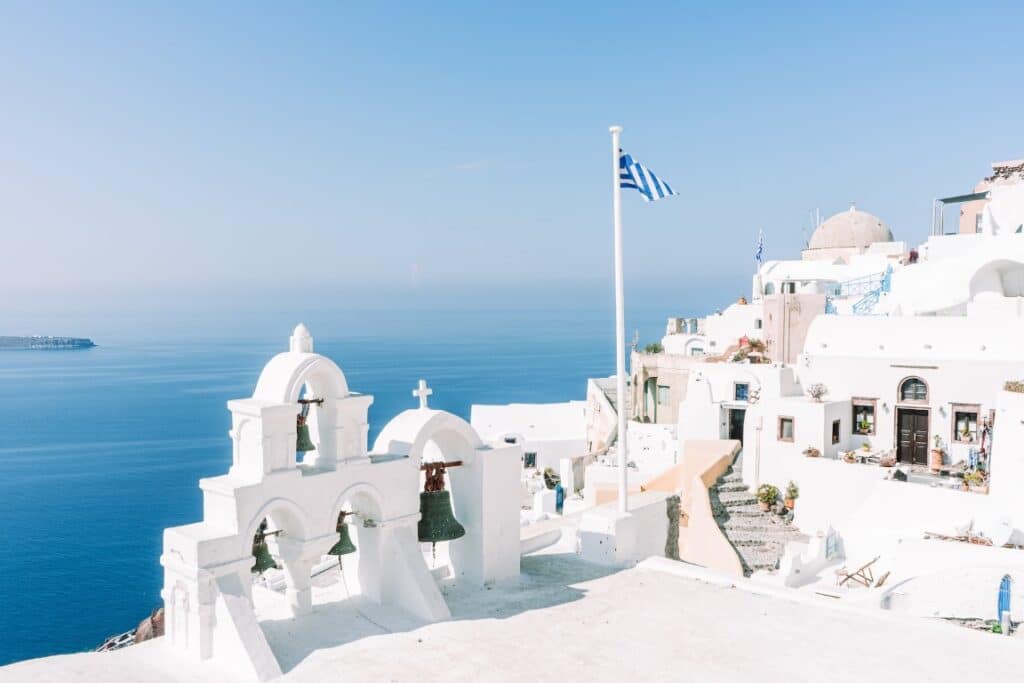 The second day was a blissful free day, offering endless possibilities. While the temptation to luxuriate on my hotel balcony and soak in the panoramic views was strong, Santorini had much more to offer. From relaxing on pristine beaches, tasting delicious Greek cuisine, to exploring traditional villages, the options were diverse.
One highlight was a caldera sunset catamaran cruise with a BBQ lunch cooked on board. Gliding across the azure waters, surrounded by the island's beauty, I couldn't help but marvel at the sheer romance of the experience. Santorini proved to be a haven for both relaxation and adventure, catering to every traveler's desires.
As the departure day arrived, a tinge of sadness lingered in the air. Santorini had cast its spell on me, and I found myself yearning for more time on this enchanting island. Our local travel expert picked me up, and as I headed to the airport, I reflected on the memories created during this short but unforgettable journey.
Santorini, with its panoramic views, traditional charm, and endless opportunities for relaxation and exploration, had exceeded the positive travel reviews that I read. From the first awe-inspiring sunset to the last glimpse of the caldera, every moment was etched in my memory. As I boarded my flight back home, I couldn't help but dream of returning to Santorini, a place where beauty and romance intertwine, creating an everlasting allure. Until next time, Santorini, I will carry your magic with me.
Check out Baboo Travel's custom itinerary to Santorini, Greece:
Plan your next dream trip with one of our hand-picked, highly experienced, licensed, and insured Local In-destination Experts!