As the sun begins to warm the earth, May is a beautiful time to explore Portugal. With its Mediterranean climate, diverse landscapes, and rich culture, this European gem has much to offer in this spring month.
In this blog post, we'll take a closer look at what you can expect when visiting Portugal in May, from the weather and events to the experiences that await you.
Weather in portugal in May
Portugal, located in the Iberian Peninsula, boasts a Mediterranean climate, which means May is characterized by warm, pleasant weather. While the temperature can vary depending on the region you visit, you can generally expect mild to warm conditions across the country.
Lisbon and Porto, two of the most popular cities in Portugal, typically experience daytime highs in the range of 20-25°C (68-77°F) in May. However, you may still want to pack a light jacket or sweater for cooler evenings. The Algarve region, in the south, is even warmer, with temperatures often reaching 25-30°C (77-86°F), making it an ideal destination for beach lovers.
In northern regions like Douro Valley, where Portugal's renowned wine is produced, the weather is usually slightly cooler. Be prepared for some light rainfall, but this only adds to the beauty of the lush green landscapes.
Events and Festivals in May
One of the best things about visiting Portugal in May are the festivals:
Labor Day (Dia do Trabalhador) - May 1
Labor Day in Portugal is a public holiday, and you can expect to see parades and demonstrations across the country. Locals and tourists gather on the sandy shores to celebrate the arrival of spring with picnics, music, and dancing.
Fado is Portugal's traditional music, and you can immerse yourself in its haunting melodies during various fado festivals in May. Lisbon, in particular, is known for its fado performances in local bars and restaurants.
If you happen to be on the island of Madeira in May, you're in for a visual treat. The streets of Funchal are adorned with colorful flowers and decorations during the Flower Festival.
What to Expect During Your Trip
Here's what to expect for your trip to Portugal in May:
Portugal is known for its picturesque gardens and parks, which are in full bloom in May. Don't miss a visit to the beautiful Botanical Garden in Lisbon or the enchanting Pena Palace Gardens in Sintra.
With warmer weather and longer daylight hours, May is an ideal time to explore Portugal's stunning coastline. You can enjoy activities like surfing, snorkeling, and simply relaxing on the pristine beaches.
Portugal's cuisine is a delightful fusion of Mediterranean and Atlantic influences. May is a great time to savor fresh seafood, and don't forget to try the traditional Portuguese custard tarts, known as pastéis de nata.
Historic and Cultural Sites
Portugal is steeped in history and culture. Explore medieval castles, charming old towns, and centuries-old monasteries like Mosteiro dos Jerónimos in Lisbon.
Conclusion: Embrace Portugal in May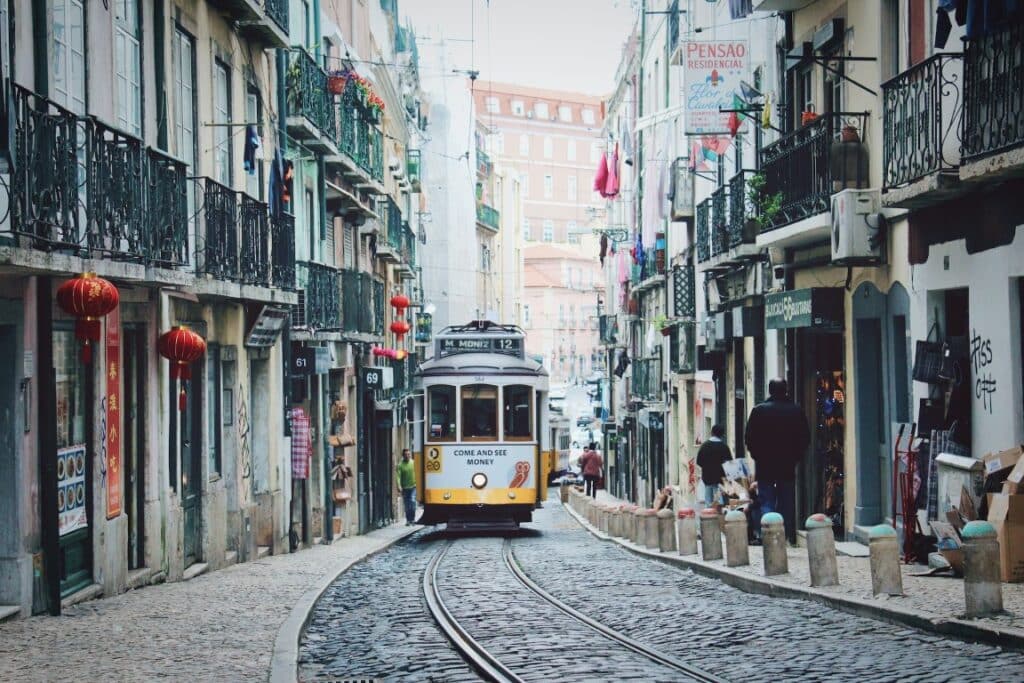 Portugal in May is a perfect destination for those looking to enjoy a mix of pleasant weather, cultural experiences, and outdoor adventures. Whether you're strolling through the colorful streets of Lisbon, enjoying the blooming gardens, or savoring the local cuisine, your trip to Portugal in May promises to be an unforgettable experience. So pack your bags and get ready to explore this beautiful Mediterranean paradise!
Check out Baboo Travel's free itinerary for your custom trip to Portugal below:
Plan your next dream trip with one of our hand-picked, highly experienced, licensed, and insured Local In-destination Experts!