I deserve this trip. No, really, I do. Motherhood, as rewarding as it is, comes with its fair share of chaos, noise, and endless demands. So when the opportunity to explore Tokyo came knocking, I didn't just open the door; I flung it wide open, suitcase in tow, and embarked on a journey that promised seven days of wonder, exploration, and culinary delights.
The mere thought of escaping the daily routine filled with snack-time negotiations and endless laundry piles brought an elated grin to my face. I was ready for my Tokyo adventure, ready to explore this magnificent city and its surroundings, during the good weather in Japan in July. So, come along with me as I recount the highlights of my seven-day Japanese escapade, filled with laughter, awe, and, of course, a little shopping.
Touchdown at Narita Airport in Tokyo, and I was greeted by a friendly airport pick-up service. They swiftly helped me transfer to my hotel, and, after what felt like a jetlag-induced blur, I found myself at the front desk, holding my coveted JR Pass. This magical travel pass would be my golden ticket to exploring the city's marvels.
The evening was mine to seize, and I decided to venture into the bustling Shinjuku area. It was like a futuristic wonderland, with neon signs, towering skyscrapers, and the intoxicating aroma of street food. My first dinner in Tokyo was a whirlwind of flavors and sensory overload, leaving me eager for the days ahead.
Day 2 - Tokyo Customized Private Tour
Today was all about customization. The itinerary was in my hands, and I had the power to decide where I wanted to go. Of course, I wasn't going to let that chance slip by. The local travel expert helped me create a great itinerary with the help of a travel agency software.
I started with a visit to the enchanting Senso-ji Temple in Asakusa, followed by a leisurely stroll around the picturesque Nakamise shopping street. When I say I was in retail heaven, I'm not exaggerating. Traditional Japanese crafts, knick-knacks, and, yes, even more snacks, lined the charming streets.
After that, I made my way to the modern and elegant Tokyo Skytree. As a mom who's used to dealing with kid-sized problems, it was nice to feel small in the presence of something genuinely massive. The panoramic views from the observation deck were awe-inspiring. I wrapped up the day with a visit to Ueno Park, enjoying the vibrant cherry blossoms in full bloom.
Day 3 - TeamLab Museum & Tokyo Akihabara
The day began with a hearty breakfast because I needed all the energy I could muster. I was excited to explore Odaiba, an artificial island that felt like a playground for the future. My first stop was the TeamLab Borderless Museum, a visual spectacle that left me speechless. It was like stepping into a dream world, and I reveled in every moment.
From there, I hopped on a train to Akihabara, the legendary "Electric Town." This place was a paradise for tech and anime enthusiasts. I may not fully understand the allure of 10-foot robot statues or life-sized cardboard cutouts of fictional characters, but there was an undeniable charm in the enthusiasm of the people around me.
With a sense of accomplishment, I wrapped up the day with a visit to the Miraikan, the National Museum of Science, which made me feel like I'd stepped into the future. It was a thrilling and educational experience, not just for me but for my inner child as well.
Day 4 - Mount Fuji and Hakone Tour
One day, I took a break from the city lights to explore the natural beauty of Japan. My destination: Mount Fuji and the surrounding areas. Lake Kawaguchi and Oshino Hakkai, with their traditional thatched-roof houses, felt like a different world. The serenity of the countryside was a stark contrast to the urban hustle I'd grown used to.
The iconic view of Mount Fuji's peak glistening under the sun was a sight I won't soon forget. Every snapshot I took was an Instagram-worthy masterpiece, and I found myself experiencing the Zen-like calm that radiates from one of Japan's most romantic places.
Day 5 - Side Trip to Nikko
Another day, another adventure. This time, I embarked on a side trip to Nikko, where nature, history, and culture seamlessly intertwined. The Toshogu Shrine, a UNESCO World Heritage site, was a testament to Japan's rich Shinto heritage. I marveled at the intricate carvings and architecture that adorned this sacred place.
The natural beauty of Lake Chuzenji and the thundering Kegon Falls were like postcards come to life. After a day filled with exploration, I indulged in a relaxing soak in a traditional Japanese onsen. The natural hot springs were a balm for my weary traveler's body, and I left feeling rejuvenated.
Day 6 - Last Days in Tokyo
As my adventure in Japan neared its end, I faced a dilemma: relax in a Ryokan, a traditional Japanese house with breakfast and dinner included, or make the most of my last day in the city.
I chose to explore the bustling streets of Tokyo one more time, visiting Shibuya, Ginza, and Harajuku. It was a shopping spree of epic proportions, and the eclectic fashion, street food, and vibrant atmosphere made this a day to remember.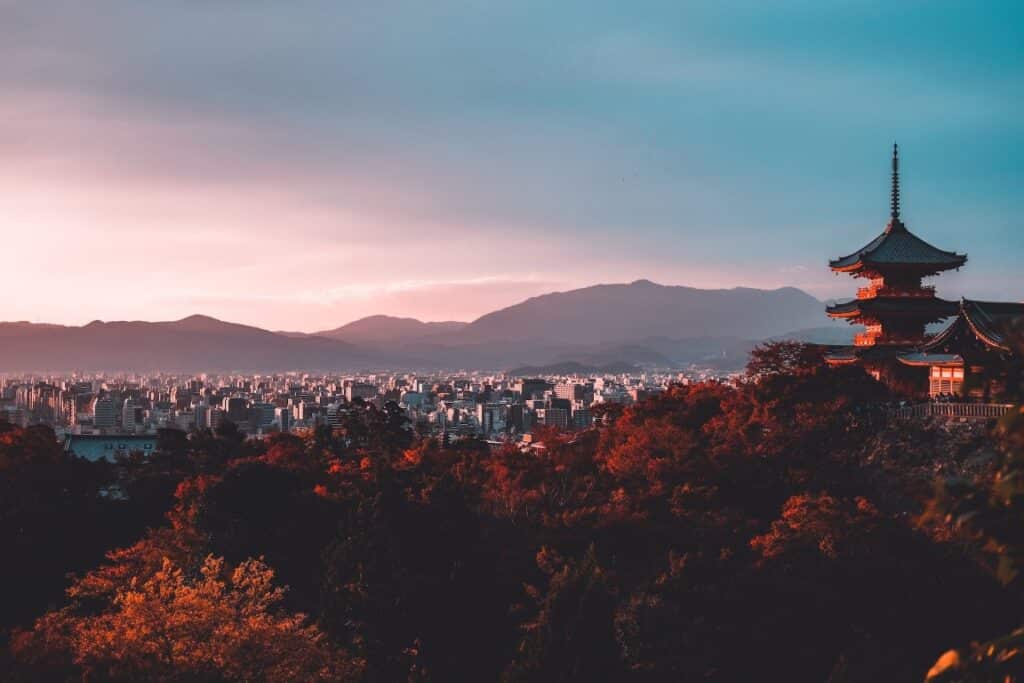 As I walked through the city for the last time, I couldn't help but reflect on the past week. I'd seen Tokyo from all angles – ancient and modern, bustling and serene, natural and technological. Every experience had been a slice of wonder.
With a heavy heart, I made my way to the airport, indulging in some last-minute shopping and collecting souvenirs to remember this incredible journey. My Japan custom trip was coming to an end, but the memories and the smile on my face would last a lifetime.
This unforgettable seven-day tour of Tokyo was the escape I needed. It was a chance to be more than just "mom." It was an opportunity to explore, discover, and, most importantly, remember that there's a world beyond the daily routine of motherhood.
I loved every moment of my adventure, from the city lights of Tokyo to the serene countryside and the tranquil onsen. This trip was a reminder that self-care and adventure are just as important as bedtime stories and school lunches. It truly a worthy experience, no matter how much a trip is to Japan.
I'm grateful for this experience, and it's one I'll cherish for years to come. So, to all the moms out there, remember that you deserve a break too, and when the chance comes knocking, fling that door wide open. Your own Tokyo adventure might be waiting just around the corner, and it's well worth the journey.
Check out Baboo Travel's free custom trip itinerary featuring the Iconic highlights of Japan:
Plan your next dream trip with one of our hand-picked, highly experienced, licensed, and insured Local In-destination Experts!