Oh, Konnichiwa, my fellow culinary adventurers! September, the magical month when Tokyo gleams with the gentle touch of early autumn, was the perfect time to embark on my epic 7-day trip through Japan.
And let me tell you, it was a decision that left me feeling more satisfied than a sushi roll at an all-you-can-eat buffet. Join me as I recount my journey through the bustling streets of Tokyo, tantalizing my taste buds with an array of Japanese delicacies and immersing myself in the vibrant culture of this city.
Touching down at Narita Airport, I was greeted by the warm embrace of Tokyo. The first piece of genius in choosing September was the pleasant weather. Tokyo in September was like Goldilocks' porridge – not too hot, not too cold, but just right. It made the initial transition to Japanese time zones a breeze. And with a JR Travel Pass in hand, I felt like I had a golden ticket to the city.
After a warm welcome at the airport, I headed to my hotel in Shinjuku. With the evening stretching before me, I decided to dive headfirst into the heart of the city. Shinjuku, a bustling neighborhood, was my first stop. I was overwhelmed with choices for dinner – ramen, tempura, sushi, and the list went on. I couldn't have asked for a better way to kick off my adventure.
Day 2 - Custom Private Tour
This day was all about tailor-made exploration. Tokyo, like a multi-layered bento box, offers endless combinations of sights and experiences. Whether you're a foodie, a history buff, or a pop culture enthusiast, there's something for everyone.
I chose to have a local guide who customized an itinerary based on my preferences. We explored Tsukiji Fish Market, where I indulged in the freshest sushi imaginable. The guide also took me to the serene Meiji Shrine and the vibrant Takeshita Street in Harajuku, where I sampled quirky Japanese sweets.
Day 3: Visit TeamLab Museum & Tokyo Akihabara – The Electric City
What better way to keep the excitement alive than with a day of tech and art marvels? My taste buds tingled with anticipation, as did my inner foodie, as I delved into the futuristic delights of Odaiba and Akihabara.
I visited the TeamLab Museum, where art and technology merged into a mesmerizing spectacle. The digital art installations had me in a state of perpetual wonder. And since I had a thing for robots, exploring Akihabara, the electronic and manga paradise, was like stepping into a culinary sci-fi adventure.
As I strolled through these vibrant districts, I couldn't resist trying street food like takoyaki (octopus balls) and taiyaki (fish-shaped pastries filled with sweet or savory fillings). A Tokyo expedition in September was indeed the perfect time, as the mild weather meant I could comfortably explore these fascinating neighborhoods without breaking a sweat.
Day 4 - Mount Fuji and Hakone Tour
What's a trip to Japan without paying respects to the iconic Mount Fuji? Day 4 took me on a breathtaking journey to the Fuji Five Lakes region. The weather in September in Japan was fantastic for this adventure – not too hot, not too cold, with clear skies that offered an unobstructed view of this majestic peak.
I was in awe of Mount Fuji's grandeur as we circled around it, taking in the serene beauty of Lake Kawaguchi and the rustic charm of Oshino Hakkai. The trip back to Tokyo, after a day spent in the mountains, was a great chance to relax and relish the beauty I had witnessed.
Day 5 - Side Trip to Nikko
Nikko was my next destination, and boy, was it a treat for the senses! The countryside was lush and vibrant in September, with leaves beginning to turn a delightful shade of red and orange. Nikko is a UNESCO World Heritage site, and the Toshogu Shrine was a stunning testament to Japan's rich history and culture.
But the day wasn't just about history. I had the chance to soak in an onsen, a traditional Japanese hot spring. With the cooler evenings in September, there was nothing quite like immersing myself in these soothing waters. It was a truly relaxing and rejuvenating experience.
Day 6 - Last Few Days in Tokyo
Day 6 offered two very distinct paths: one of relaxation and the other of retail therapy. I could choose to stay in a Ryokan, a traditional Japanese inn, where breakfast and dinner were included, or venture out to explore the bustling streets of Tokyo. Both were enticing options!
I couldn't resist the allure of Tokyo's shopping districts. Shibuya, Ginza, and Harajuku were a shopaholic's paradise. From high-end boutiques to quirky streetwear, the shopping options were endless. And let's not forget the culinary delights! Street food vendors offered tantalizing treats like yakitori (grilled skewers), crepes, and matcha-flavored everything.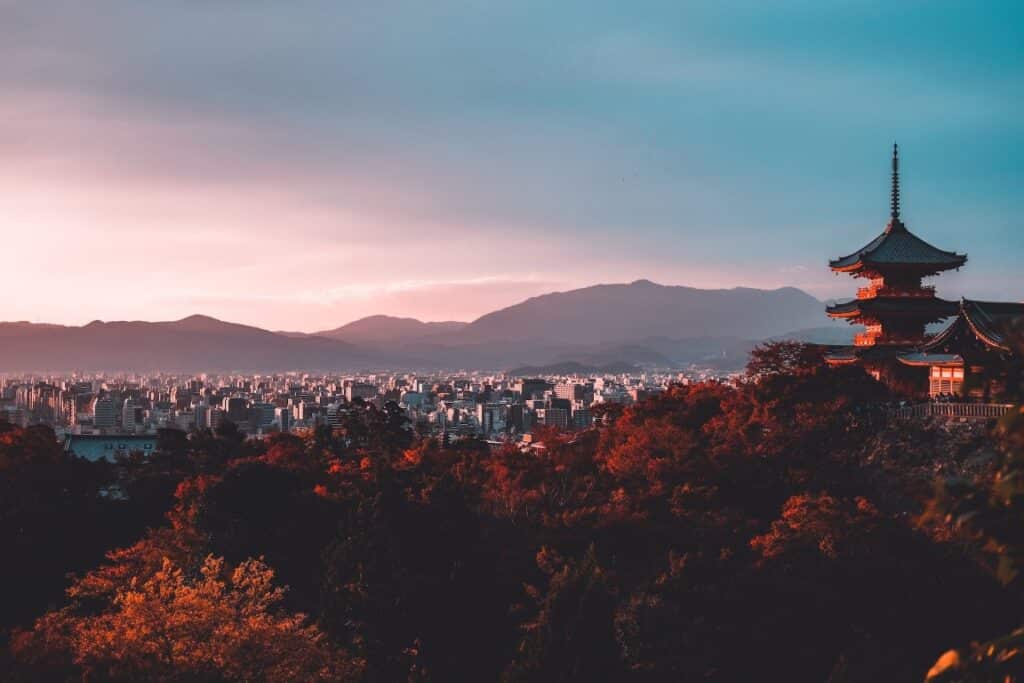 As the trip came to a close, I savored my last day by indulging in some last-minute shopping. There was something magical about Japanese department stores and their exquisite culinary sections. From beautifully packaged sweets to artisanal kitchen gadgets, I picked up some treasures to remember my trip by.
The departure day marked the end of my culinary journey through Tokyo. But it was not a sad farewell; rather, it was a goodbye filled with gratitude, satisfaction, and happiness. September had been a fantastic choice for this adventure. The weather had been just right, the food had been extraordinary, and the experiences had been unforgettable.
Choosing September for my Tokyo exploration turned out to be one of the best decisions I've ever made. The mild weather, the vibrant autumn colors, and the variety of experiences made this trip an absolute delight. From savoring sushi at Tsukiji to bathing in hot springs in Nikko, every moment was a culinary and cultural adventure. Tokyo's diverse neighborhoods, from tech-savvy Akihabara to traditional Asakusa, had something for every taste.
So, if you're planning your own Tokyo adventure, don't hesitate to pick September. Just like me, you'll find yourself smiling from ear to ear as you bid sayonara to this captivating city, filled with memories and flavors that will linger long after you've left the Land of the Rising Sun.
Check out Baboo Travel's free custom trip itinerary featuring the Iconic highlights of Japan:
Plan your next dream trip with one of our hand-picked, highly experienced, licensed, and insured Local In-destination Experts!