Greece in May is a captivating blend of history, culture, and natural beauty. As spring transforms the landscape, the Mediterranean climate creates an ideal setting for exploration and relaxation.
In this blog post, we will delve into the weather, events, and other aspects that make Greece in May an enticing destination for travelers.
Weather in May: A Perfect Balance
One of the prime reasons to visit Greece in May is the weather. Spring is in full swing, and the temperatures are comfortably warm without the scorching heat of the summer months. In May, you can expect daytime temperatures ranging from 18 to 26 degrees Celsius (64 to 79 degrees Fahrenheit) across different regions of Greece. The evenings are pleasantly cool, making it perfect for strolls along the historic streets or dining al fresco in a traditional taverna.
The weather is generally dry in May, with occasional light rain showers. The lush landscapes, blooming flowers, and vibrant greenery create a picturesque backdrop for your explorations. Whether you're exploring ancient ruins, lounging on pristine beaches, or hiking through scenic trails, the May weather in Greece is sure to enhance your travel experience.
Festivals and Events: Embracing Greek Culture
May is a month filled with vibrant festivals and events that showcase Greece's rich cultural heritage. One of the most significant celebrations is the May Day (Protomagia) festival, marking the arrival of spring. It is a time when locals gather in public squares, adorned with flower crowns, to enjoy traditional music, dance, and delicious seasonal food.
In Athens, the capital city, the Athens Epidaurus Festival kicks off in May. This renowned cultural event features a diverse array of performances, including ancient Greek dramas, modern plays, and classical music concerts. The ancient Epidaurus Theater, with its stunning acoustics, provides a unique and memorable setting for these performances.
On the island of Crete, the Battle of Crete anniversary is observed in May, commemorating a pivotal World War II event. Visitors can witness parades, ceremonies, and reenactments, offering a glimpse into the island's history and resilience.
Less Crowds, More Authentic Experiences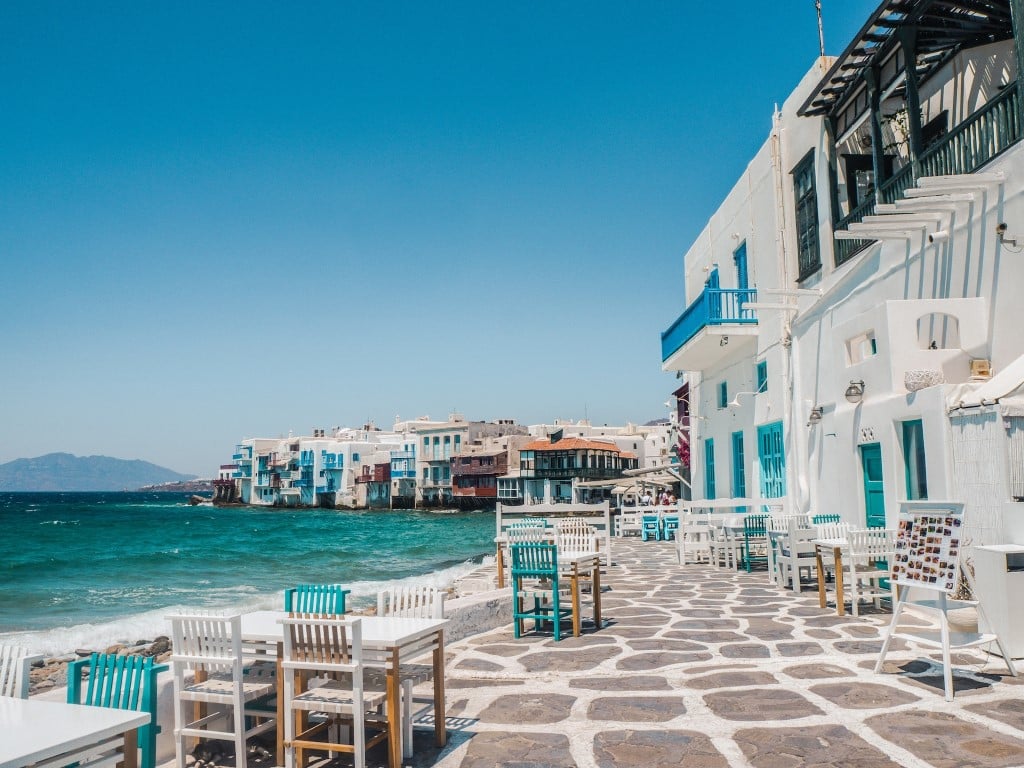 May is considered the shoulder season in Greece, providing a unique advantage for travelers. With fewer tourists compared to the peak summer months, you can explore popular attractions without the long queues and crowded spaces. This allows for a more intimate experience, whether you're wandering through the ancient ruins of Athens, exploring the island of Santorini, or hiking the trails of Mount Olympus.
The smaller crowds also mean more opportunities to interact with the locals. You can engage in conversations at local markets, participate in cooking classes to learn the art of Greek cuisine, or join a traditional dance workshop to immerse yourself in the local culture. The warmth and hospitality of the Greek people shine through in these authentic encounters, creating lasting memories of your trip.
Savoring Greek Cuisine in May: A Culinary Delight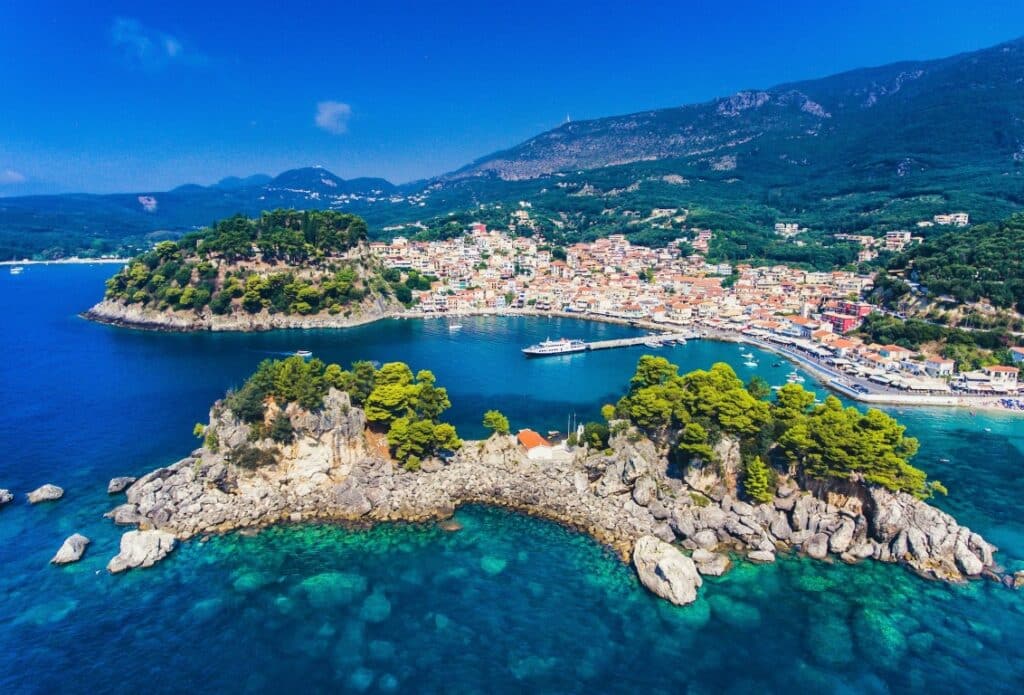 Greek cuisine is renowned for its fresh, seasonal ingredients, and May is no exception. As spring unfolds, markets brim with colorful fruits, vegetables, and herbs. Savvy travelers can indulge in the seasonal delights, such as ripe tomatoes, olives, fava beans, and artichokes.
Tavernas and restaurants take advantage of the abundance of fresh produce to create delectable dishes. From classic moussaka to grilled octopus and vibrant salads, the Greek culinary scene in May is a feast for the senses. Pair your meals with local wines or traditional ouzo for a complete gastronomic experience.
Island Hopping and Beach Bliss
Greece's diverse islands offer a range of experiences, from the cosmopolitan vibe of Mykonos to the serene beauty of Zakynthos. In May, the islands are waking up from the winter slumber, and the beaches are becoming increasingly inviting. The crystal-clear waters are still refreshing but not as chilly as in the early spring months, making it an ideal time for swimming, snorkeling, and water activities.
Island hopping is a popular activity, allowing you to explore multiple destinations within the same trip. Ferry services are operational, and the shorter travel times between islands make it convenient to experience the unique charm of each location. Whether you're seeking vibrant nightlife, historical sites, or secluded beaches, the Greek islands offer a diverse range of options to suit every traveler's preferences.
Practical Tips for Your May Trip to Greece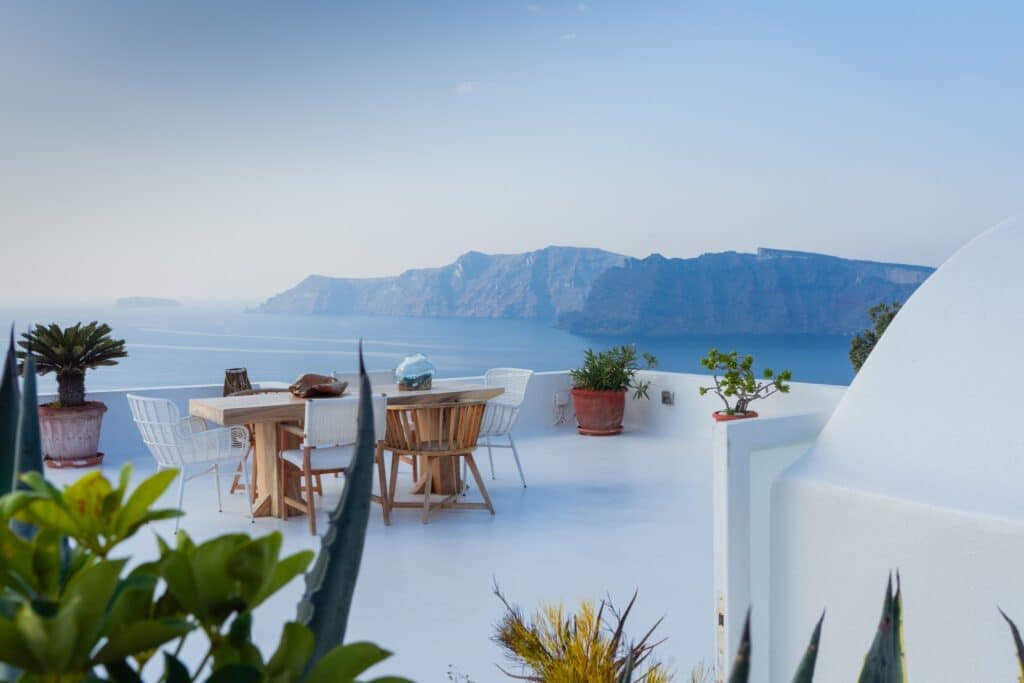 Here are some practical tips for your trip to Greece in May:
While the days are warm, evenings can be cooler, especially in the mountainous regions. Packing layers ensures you're prepared for varying temperatures.
Check out our tips for packing for a family trip
Whether you're exploring ancient ruins, cobblestone streets, or hiking trails, comfortable footwear is essential. A pair of sturdy sandals and walking shoes will serve you well.
Take advantage of Greece's efficient and affordable public transportation, including ferries, buses, and local trains. It's a convenient way to explore different regions without the stress of driving.
Conclusion: A Greek Odyssey in May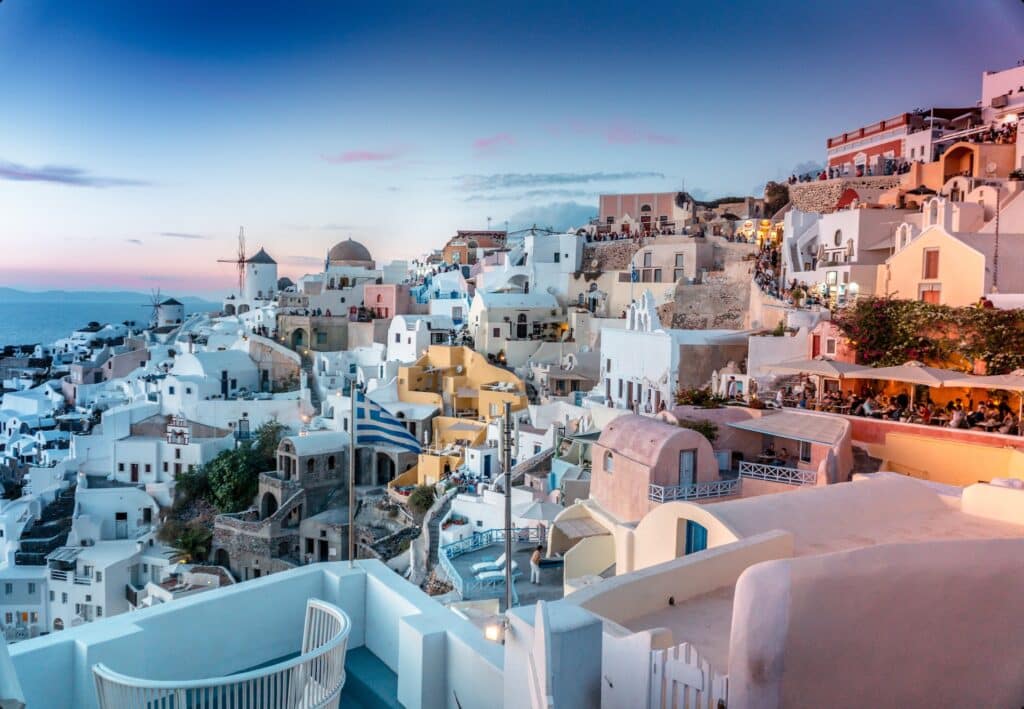 Greece in May offers a harmonious blend of favorable weather, cultural celebrations, and authentic experiences. Whether you're a history enthusiast, a foodie, or a beach lover, the diverse offerings of Greece cater to every traveler's desires. The mild temperatures, blooming landscapes, and cultural festivities make May an ideal time to embark on a Greek odyssey. So, pack your bags, immerse yourself in the warmth of Greek hospitality, and create memories that will last a lifetime.
Check out Baboo Travel's free itinerary for your custom trip to Greece below:
Plan your next dream trip with one of our hand-picked, highly experienced, licensed, and insured Local In-destination Experts!