As a family that thrives on adventure and exploration, our recent 21-day journey through the captivating landscapes of New Zealand was nothing short of extraordinary.
From the moment we landed in Christchurch to the bittersweet departure from Auckland, each day was filled with unexpected twists, breathtaking sights, and cherished memories that will forever hold a place in our hearts. This is the story of our remarkable custom New Zealand vacation, a land of wonders that exceeded every expectation.
Day 1: Arrival to Christchurch City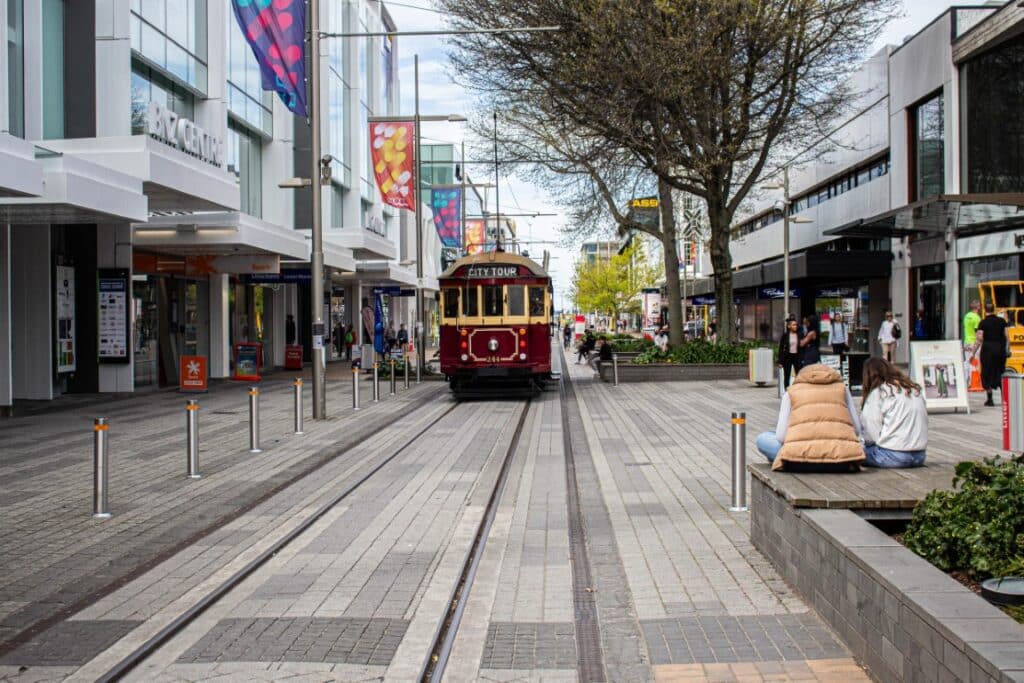 Our journey began in the vibrant city of Christchurch, a city that has gracefully risen from adversity after the devastating earthquake of 2011. Strolling through the serene Botanic Gardens, we could feel the city's indomitable spirit and creativity. The Cardboard Cathedral, constructed from cardboard and shipping containers, was a testament to New Zealand's human resilience and ingenuity.
Day 2: Christchurch City - Akaroa
Leaving the city behind, we embarked on a scenic drive to the picturesque French-inspired town of Akaroa. The journey along the Banks Peninsula was a visual feast of rolling hills, turquoise bays, and charming farmsteads. We indulged in delicious local cuisine and explored the tranquil harbor, feeling like we had stepped into a postcard-perfect scene.
Day 3: Akaroa to Lake Tekapo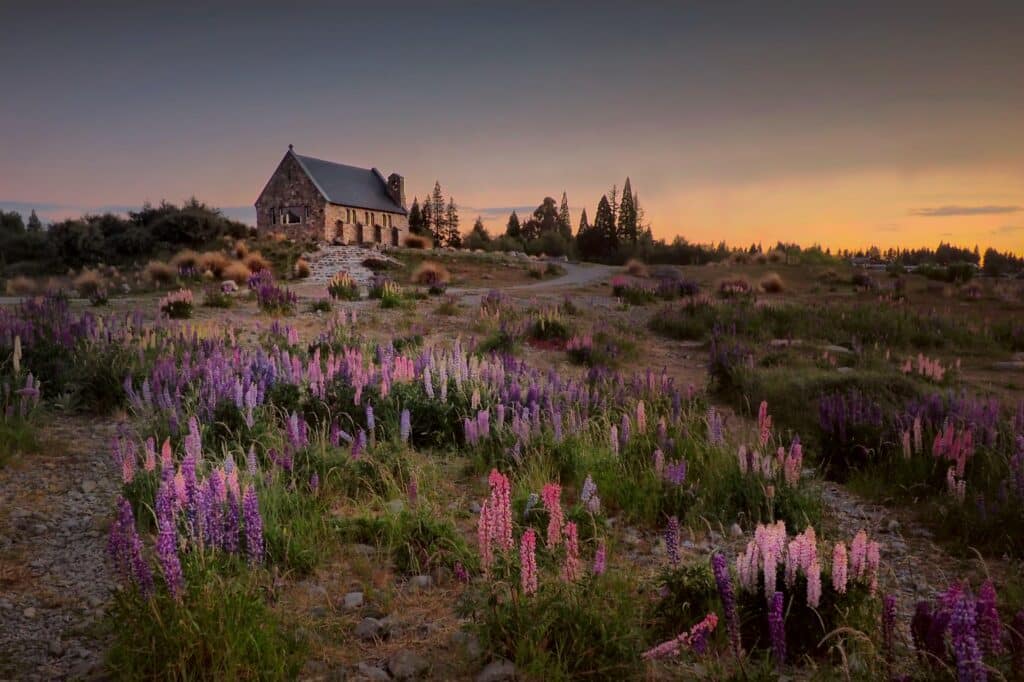 Heading inland, we were greeted by the enchanting Lake Tekapo, framed by the majestic Southern Alps. The iconic Church of the Good Shepherd stood as a silent witness to the ethereal beauty that surrounded it. As night fell, we were treated to a breathtaking display of stars at the Dark Sky Reserve, a celestial show that left us humbled by the vastness of the universe.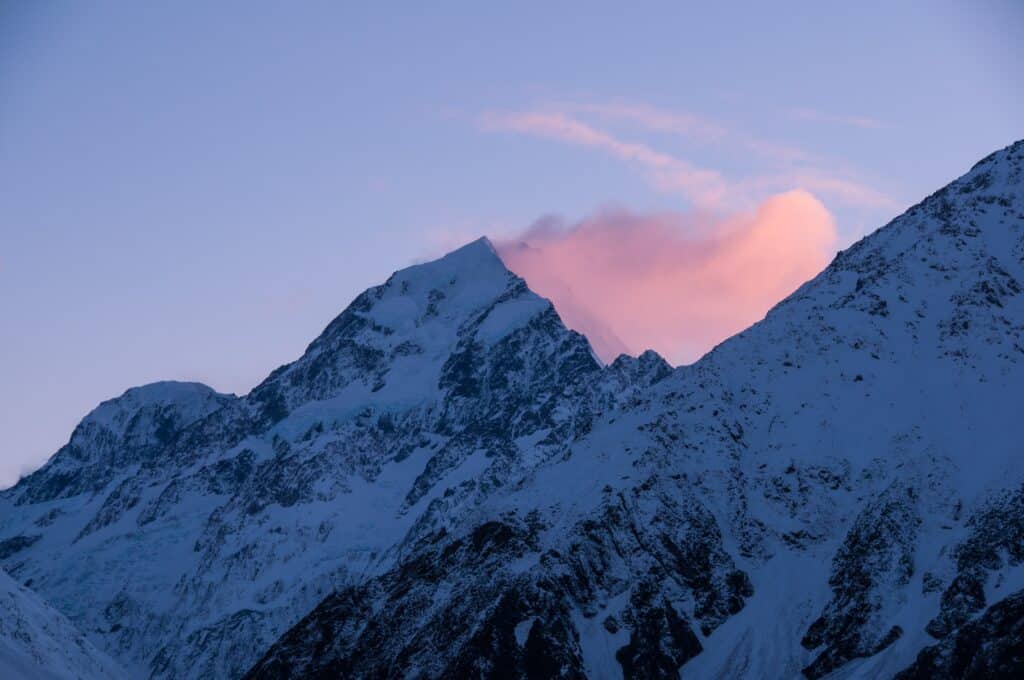 Our next destination was the village nestled beneath the towering presence of Mt Cook. We hiked through alpine meadows, marveled at glacial lakes, and felt a profound connection to nature's grandeur. The Hooker Valley Track was a particular highlight, where the mighty Hooker Glacier greeted us at the end of the trail, a reward for our efforts.
Day 5: To Queenstown City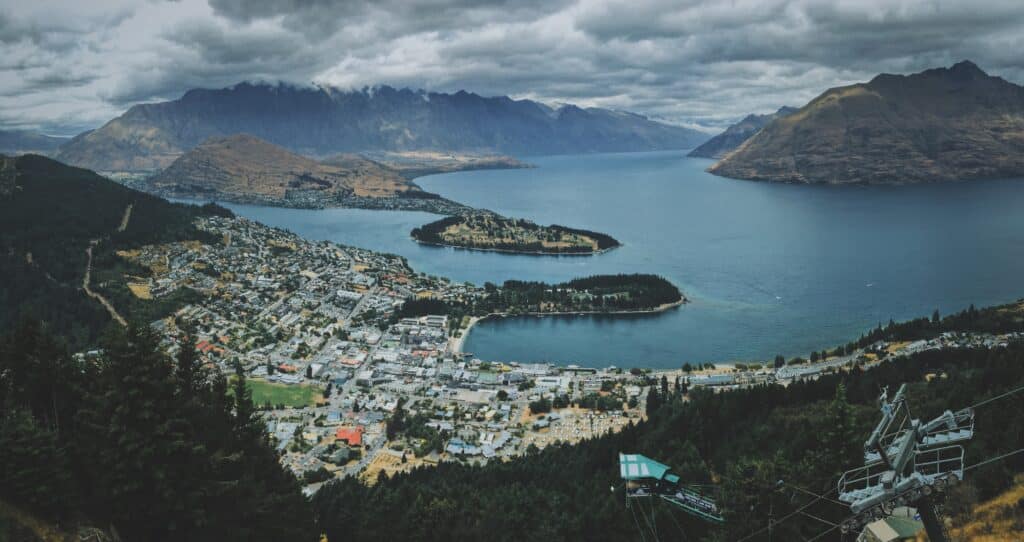 Queenstown beckoned with its magnetic charm and adrenaline-pumping activities. From bungee jumping off the historic Kawarau Bridge to cruising on Lake Wakatipu in a vintage steamship, every moment was a rush of excitement. The town's energy was infectious, making us feel alive and invigorated.

Here are 5 adventurous reasons to visit New Zealand.
Journeying further south, we reached the tranquil shores of Lake Te Anau. The Fiordland National Park was our playground for the day, with its ancient forests, cascading waterfalls, and serene fjords. Our family travel expert for international travel let us embark on a cruise through Doubtful Sound, where silence reigned, broken only by the sounds of nature echoing through the mist.
Day 7: Explore Milford Sound
Milford Sound, often dubbed the "eighth wonder of the world," left us spellbound. The sheer cliffs that plunged into the dark waters, the playful seals basking in the sun's rays, and the ethereal waterfalls that seemingly defied gravity – it was a symphony of nature's most incredible creations.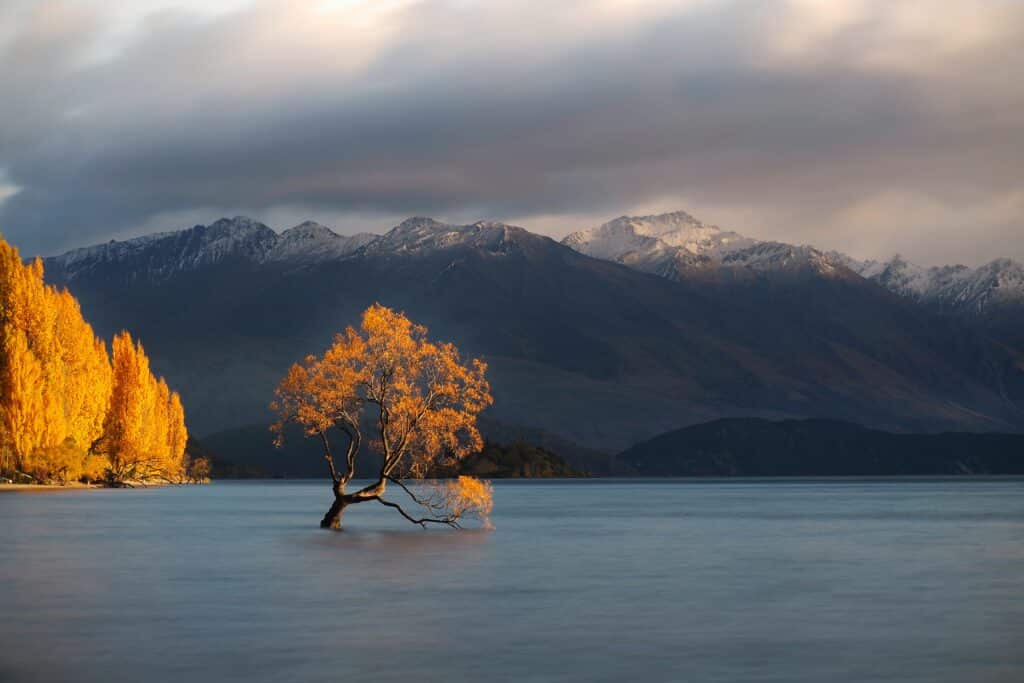 Now it's time to drive to Wanaka. We took the Crown Range Road, the highest main road in New Zealand, offering mesmerizing views. Driving in New Zealand should be one of the best things to do in New Zealand.
Wanaka's charm was in its simplicity. We wandered through its quaint streets, mingled with friendly locals, and enjoyed a leisurely day by the lake. Sometimes, the true magic lies in embracing the unhurried pace of life. We explored the Rippon Valley, Cromwell, and Mt Aspiring.
Day 10: Head to Franz Josef Glacier
The West Coast welcomed us with open arms, and the Franz Josef Glacier was a sight to behold. We hiked through ancient rainforests and stood in awe before the immense icy expanse, a stark reminder of nature's ceaseless evolution. Franz Josef Glacier is truly one of the top 5 places to visit in New Zealand.
Day 11: Explore Glaciers Region
Exploring Glaciers Region's Shantytown, widely recognised as one of New Zealand's leading culture and heritage attractions, was a treat. Shantytown's surrounds and historical theme provide a stunning backdrop for photography enthusiasts. Other highlights include riding the steam train, gold panning, and having an old time portrait taken as a memento of your visit.
Day 12: Towards Little Kaiteriteri
Leaving the glaciers behind, we journeyed to the coastal haven of Little Kaiteriteri. We were able to view Charlestown, Westport, Tauranga Bay and Buller Gorge.
Day 13: Explore Little Kaiteriteri
Our day in Little Kaiteriteri was dedicated to exploring the Abel Tasman National Park. Kayaking along the coastline, we discovered hidden coves, lush forests, and vibrant marine life. It was a day of bonding and discovery that reminded us of the importance of preserving these natural treasures.
Day 14: Your road leads to Wellington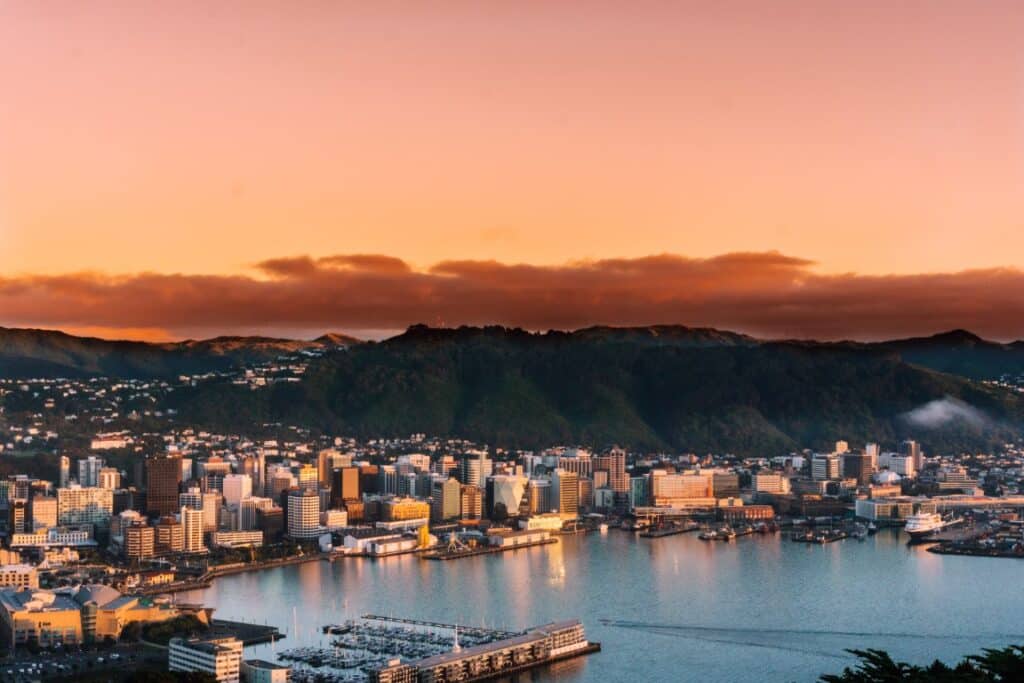 Wellington's vibrant arts scene and the engaging Te Papa Museum fueled our curiosity. The city's bustling energy was infectious, and the Cable Car ride offered panoramic views that left us breathless. If we only have 10 days in New Zealand, this would be one of our top activities.
Day 15: Hike in Tongariro National Park
Our spirits were lifted as we ventured into the otherworldly landscapes of Tongariro National Park. The Tongariro Alpine Crossing challenged us with its rugged terrain, but the reward of standing amidst the fiery reds and serene blues of the Emerald Lakes was beyond words. It was a reminder that sometimes the most fulfilling journeys are the ones that push us beyond our limits.
Day 16: On your way to Rotorua
On the way to Rotorua, we were able to pass by Orakei Korako, also known as the Hidden Valley. There is a vast number of boiling hot springs to view at Orakei Korako as well as mud pools and there are extensive bush walks to enjoy through areas of native flora and fauna.
Our day in Rotorua was an immersion in relaxation and rejuvenation. The natural hot springs and spa treatments were a testament to the healing properties of Mother Nature, soothing our tired bodies and reinvigorating our spirits.
Day 18: Head to Whitianga
The Coromandel Peninsula unveiled its treasures as we journeyed to the coastal town of Whitianga. We passed the Karangahake Gorge, the Paeroa and the Te Aroha, a small lost village, famous for its sources of sparkling hot water and its geyser The Mokena.
Day 19: Explore Coromandel Peninsula
The Coromandel Peninsula's lush forests and pristine beaches captivated us. The Kauri trees of Waiau Kauri Grove stood tall as ancient sentinels, reminding us of the significance of preserving these giants for future generations.
Day 20: Your trip leads to Auckland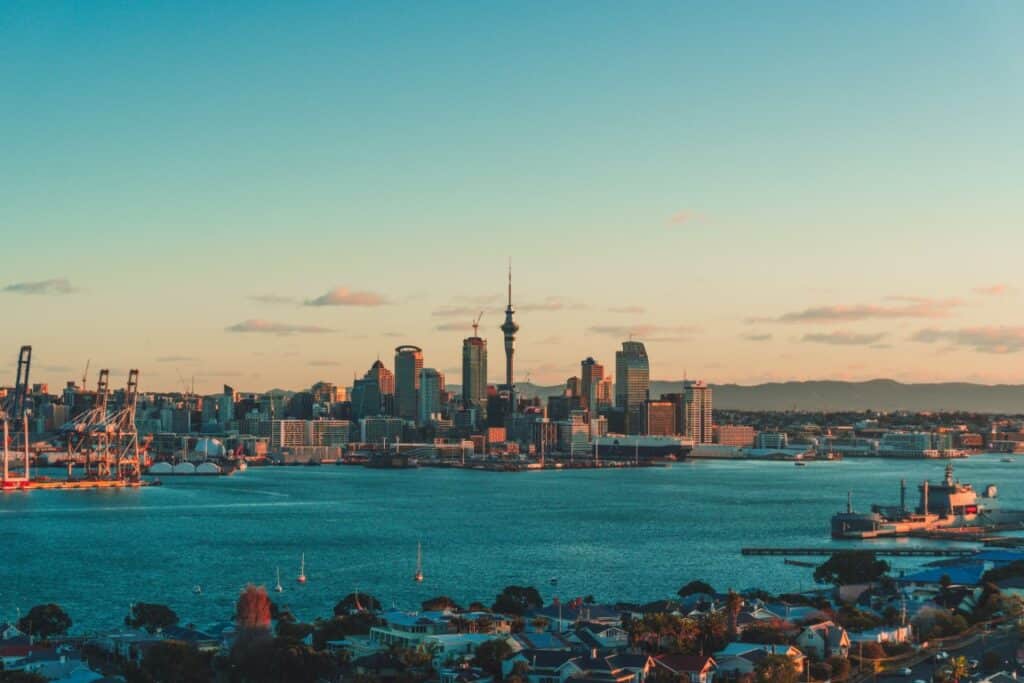 Our journey culminated in the vibrant city of Auckland, where modernity seamlessly intertwined with Maori heritage. The highlights include Sky Tower, the Wineyard Quarter, and Ponsonby, the most lively and trendy district of Auckland.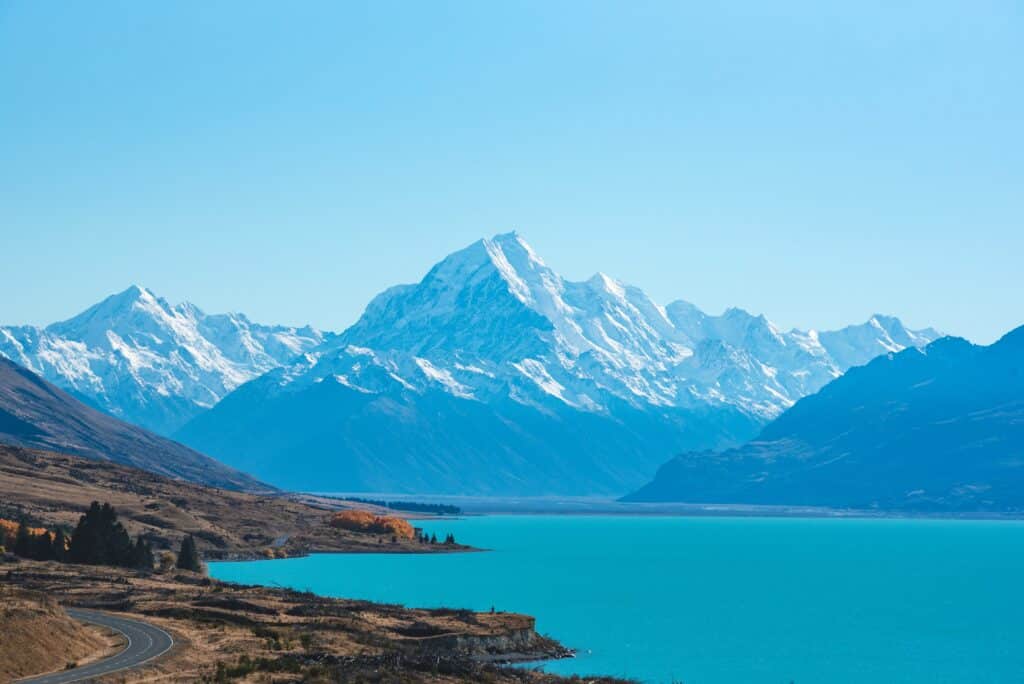 As our adventure drew to a close, we couldn't help but reflect on the past three weeks of wonder and discovery. New Zealand had not only gifted us with stunning landscapes but had also enriched us with experiences that had deepened our connection as a family.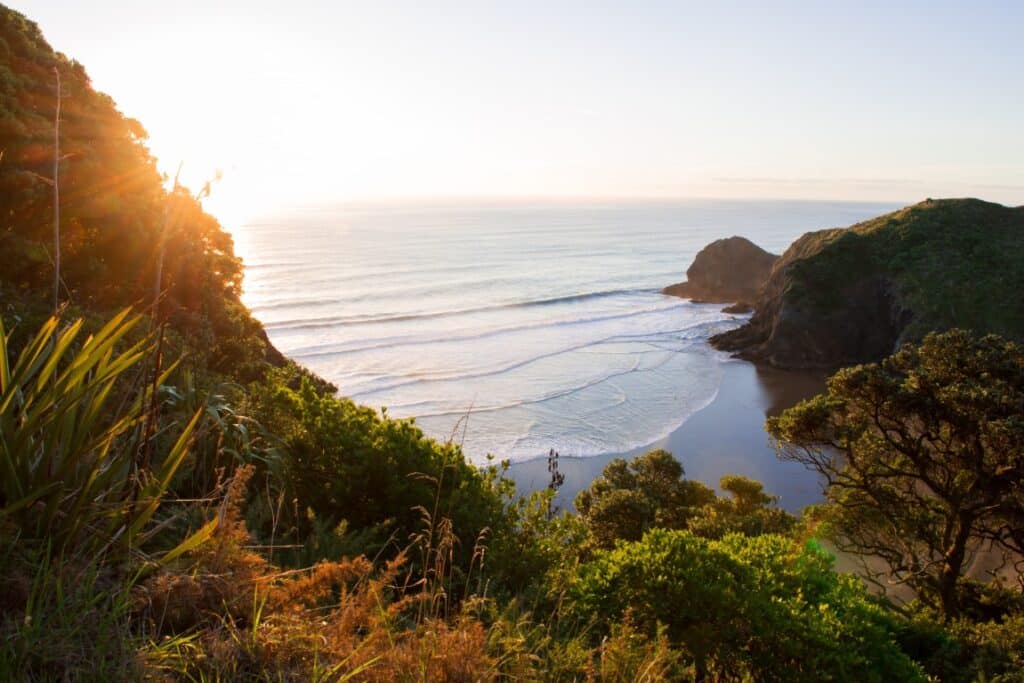 Our 21-day escapade through the heart of New Zealand was a journey of self-discovery, exploration, and bonding. Each day of our custom trip brought forth new challenges, revelations, and moments of awe. From the glacial wonders to the vibrant cities, from the tranquil beaches to the dramatic fjords, we had embraced every facet of Aotearoa's beauty.
Our adventure was not just about seeing the highlights but about embracing the essence of each place, connecting with the land, its people, and their stories. New Zealand's landscapes were a canvas upon which we painted memories that will remain etched in our hearts forever. As we boarded our plane home, we carried with us a piece of this incredible land and a promise to return someday, knowing that the journey was just as important as the destination.
Check out the 21-Day Highlights of New Zealand itinerary from Baboo Travel.
Plan your next dream trip with one of our hand-picked, highly experienced, licensed, and insured Local In-destination Experts!