Love is in the air! And what better way to celebrate it than by escaping to paradise with your significant other? Mexico boasts some of the most romantic destinations in the world, where couples can bask in each other's company while surrounded by stunning natural beauty and luxurious amenities.
From dreamy beachfront villas to charming colonial towns, we've rounded up the top 5 romantic getaways in Mexico that are sure to take your breath away. Get ready for a trip full of romance, adventure, and unforgettable memories!
Introduction to Romantic Getaways in Mexico
When it comes to finding the perfect romantic getaway, Mexico offers something for everyone. Whether you're looking for a secluded beach hideaway or a luxurious all-inclusive resort, there are plenty of options to choose from. And with its rich culture and stunning scenery, it's no wonder that Mexico is one of the most popular destinations for couples.
To help you plan your escape to paradise, we've put together a list of the top romantic getaways in Mexico. From Cabo San Lucas and Puerto Vallarta to Tulum and Playa del Carmen, these are the places where you can enjoy some quality time with your special someone.
So what are you waiting for? Pack your bags and get ready for an unforgettable vacation at one of these beautiful Mexican destinations.
Cabo San Lucas – Luxury and Adventure for Couples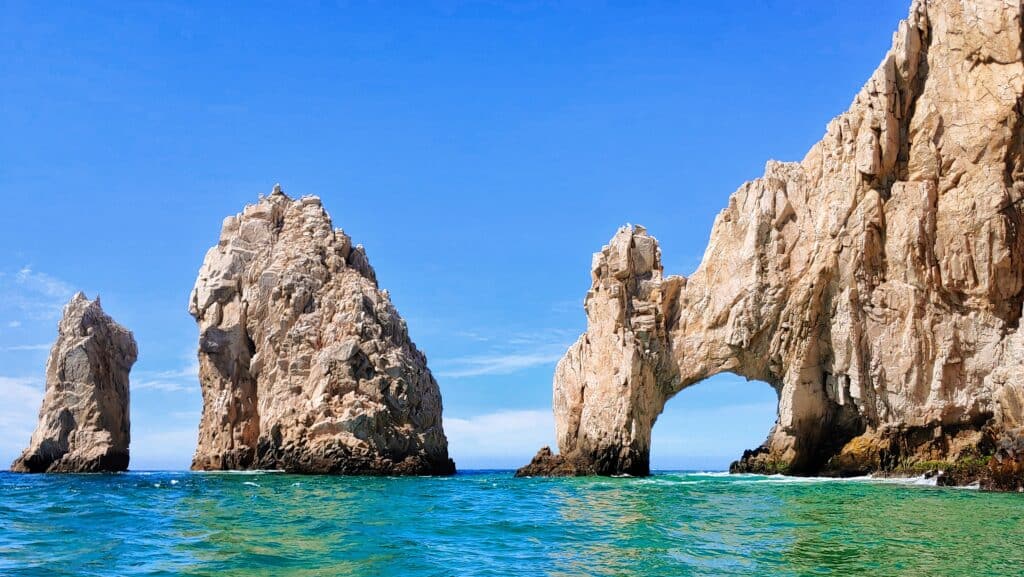 Cabo San Lucas is often referred to as the "Jewel of Baja California" and it's easy to see why. This luxury resort destination offers couples the perfect mix of relaxation and adventure.
Whether you want to spend your days lounging on the beach, exploring the town, or getting out on the water, Cabo San Lucas has something for everyone. And with its stunning natural beauty and world-class amenities, it's no wonder this is one of Mexico's most popular romantic getaways.
Here are just a few of the many reasons why Cabo San Lucas should be at the top of your list:
The Beaches – With over 30 miles of coastline, Cabo San Lucas is home to some of the most beautiful beaches in all of Mexico. Playa del Amor (Lover's Beach) is a must-visit for couples looking to enjoy a romantic day in the sun. For those looking for a more active beach experience, there are plenty of options for watersports like snorkeling, kayaking, and stand-up paddleboarding.
The Weather – Cabo San Lucas enjoys sunny weather year-round, making it the perfect spot to escape the cold winters up north. January and February are particularly lovely, with average temperatures in the mid-70s Fahrenheit.
The Luxury Resorts

– If you're looking for a luxurious and romantic getaway,
Puerto Vallarta – Scenic Beaches, Culture and Romance
Puerto Vallarta is one of Mexico's most popular beach destinations, and it's easy to see why. The city's beaches are simply gorgeous, with their gentle waves, soft sand and stunning views. Puerto Vallarta is also a great place to enjoy some culture and romance.
The city has a number of interesting museums, art galleries and colonial buildings to explore, while the old town is full of charming cobbled streets and atmospheric cafes.
If you're looking for a romantic getaway that offers both beach relaxation and cultural interest, Puerto Vallarta is the perfect destination.
Isla Mujeres – Relaxation and Tranquility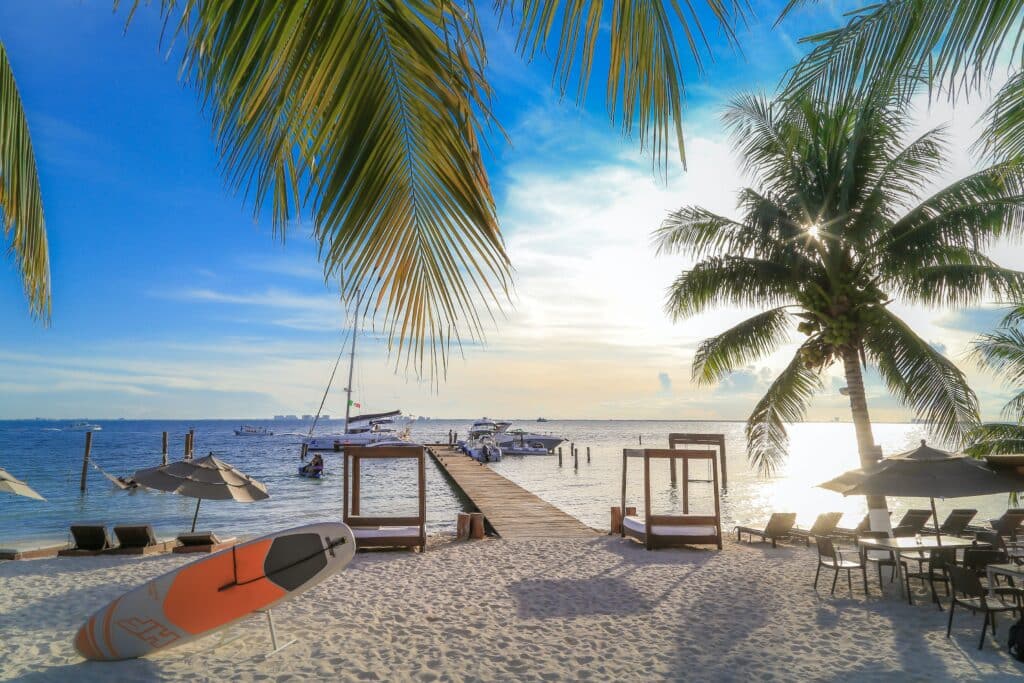 Isla Mujeres is the perfect place for couples looking to escape the hustle and bustle of everyday life. This small island off the coast of Cancun is known for its relaxed atmosphere and tranquil beaches. Visitors can spend their days lounging on the beach, exploring the island's many shops and restaurants, or snorkeling in the clear blue waters.
Isla Mujeres is also home to a number of small, boutique hotels, making it the perfect place to enjoy a romantic getaway.
Tulum – A Tropical Escape for Nature Lovers
If you and your partner are looking for a romantic getaway that includes plenty of time outdoors, then Tulum is the perfect destination for you. This beautiful town situated on the Yucatan Peninsula is home to stunning beaches, lush jungle, and ancient Maya ruins.
Plus, there are plenty of activities to keep you both busy, from snorkeling and scuba diving to exploring the nearby cenotes (natural freshwater pools). And at night, you can enjoy some of the best seafood in Mexico while watching the sunset over the Caribbean Sea.
Playa Del Carmen – Exciting Nightlife and Gorgeous Views
Looking for a romantic getaway in Mexico that has it all – stunning views, exciting nightlife, and plenty of activities to keep you busy? Then look no further than Playa del Carmen! This beautiful beach town is located on the Yucatan Peninsula's Riviera Maya, and it's the perfect place to escape with your significant other.
Playa del Carmen is known for its gorgeous beaches and clear turquoise waters, so you'll definitely want to spend some time lounging on the sand and swimming in the sea. But there's also plenty to do off the beach as well. Stroll down Fifth Avenue, the main pedestrian thoroughfare lined with shops, restaurants, and bars, or head to one of the many clubs and nightclubs that stay open late into the night.
If you're looking for a truly unique experience, take a day trip to nearby Cozumel where you can snorkel or scuba dive in some of the world's most beautiful reefs. No matter how you spend your time in Playa del Carmen, you're sure to create memories that will last a lifetime!
Benefits of Taking a Custom Trip to Mexico
When it comes to planning a romantic getaway, there are few destinations that can compete with Mexico. This country has it all – stunning beaches, dramatic mountains, vibrant cities, and ancient ruins. And, of course, Mexican food is some of the best in the world.
There are many reasons to consider taking a custom trip to Mexico with your partner. Here are just a few of the benefits:
1. You can tailor the trip to your specific needs and interests.
2. You'll have a local travel guide who can show you all the best places to go and things to do.
3. You'll avoid the crowds and tourist traps that are often found at popular resorts.
4. You'll get to experience the real Mexico – its people, culture, and way of life.
Start your custom trip to Mexico now.
Plan your next dream trip with one of our hand-picked, highly experienced, licensed, and insured Local In-destination Experts!