Egypt is a land of ancient wonders, with the Pyramids standing as one of its most iconic landmarks. But beyond these historical treasures lies a wealth of lesser-known destinations that are equally worthy of exploration.
From bustling cities to tranquil oases, Egypt has something for every type of traveler. Join us as we journey beyond the Pyramids and discover 5 unique Egyptian destinations that will leave you in awe.
Introduction: Why Visit Egypt?
Egypt has long been a popular tourist destination, and for good reason. The country is home to some of the most iconic ancient sites in the world, including the Great Pyramids of Giza and the Sphinx. But Egypt is more than just its ancient history – it is also a land of beautiful beaches, stunning desert landscapes, and vibrant cities.
Here are just a few of the unique destinations worth exploring in Egypt:
White Desert National Park
White Desert National Park is one of the most unique and beautiful places in all of Egypt. The park is home to a wide variety of landscapes, from sand dunes and salt flats to rocky outcrops and oases. This diversity makes it an ideal place for hiking, camping, and wildlife watching.
There are several different trails that wind through the park, each offering its own unique views. One of the most popular trails is the hike to the top of Umm al-Mawj, a towering sandstone formation. From the top, you can see for miles in every direction.
The White Desert is also home to a variety of wildlife, including gazelles, hares, jackals, and foxes. Birdwatchers will be thrilled by the sight of soaring raptors and flocks of migratory birds. With a little luck, you might even spot a rare Egyptian desert cat.
Free Itinerary: 9 Day Nubian Adventure
The Siwa Oasis is an oasis in Egypt's Western Desert, between the Qattara Depression and the Libyan border. It is approximately 506 miles (814 kilometers) from Cairo. The Siwa Oasis is home to the ancient fortress-city of Shali, as well as a number of other historical sites.
The oasis was first settled by the Berber people in the 8th century BCE. In the 3rd century BCE, it was conquered by Alexander the Great. After Alexander's death, the area came under control of the Ptolemaic Kingdom and then the Roman Empire. In the 7th century CE, it was conquered by Arabs who introduced Islam to the region.
Today, Siwa is known for its traditional architecture, natural springs, and date palms. It is a popular tourist destination for both Egyptians and foreigners alike.
Free Itinerary: 10 Days: Nile Valley and Red Sea
Western Desert Village of El Minya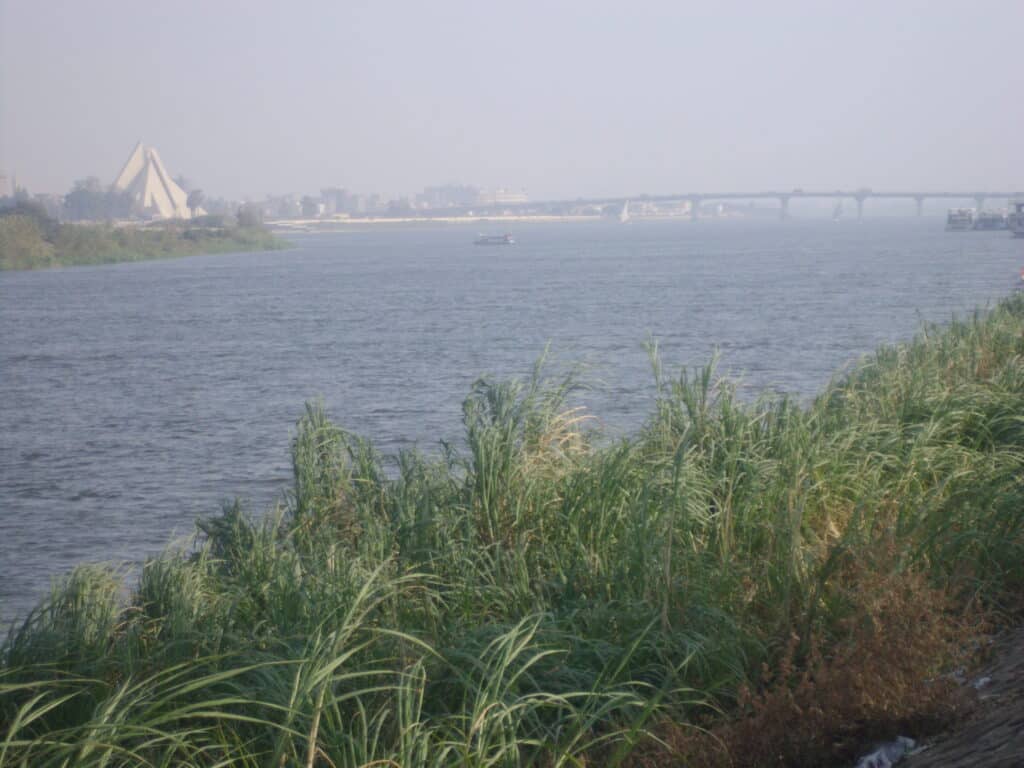 The Western Desert is often overlooked by travelers to Egypt, but it offers a unique and authentic experience. The village of El Minya is the perfect place to start exploring the Western Desert.
El Minya is a traditional Bedouin village located in the heart of the Western Desert. The village is home to a small community of Bedouins who live a nomadic lifestyle. Visitors to El Minya can experience traditional Bedouin hospitality and learn about their way of life.
The village is also home to some of the most stunning desert scenery in Egypt. The nearby sand dunes are a must-see, and the sunsets over the desert are truly magical.
If you're looking for an off-the-beaten-path destination in Egypt, El Minya is definitely worth a visit.
Free Itinerary: 14 Days Egypt Highlights Extended Tour
If you are in Vienna and looking for something different to do, take a trip to Danube Island! This man-made island in the middle of the Danube River is a great place to relax and enjoy the outdoors. There are plenty of things to do on the island, including swimming, sunbathing, picnicking, and hiking.
There are also several restaurants and cafes on the island, so you can grab a bite to eat or a drink while you're enjoying the views. And if you're looking for some nightlife, there are several clubs and bars located on the island as well. So whether you're
Free Itinerary: 7 Days Pharaonic Encounters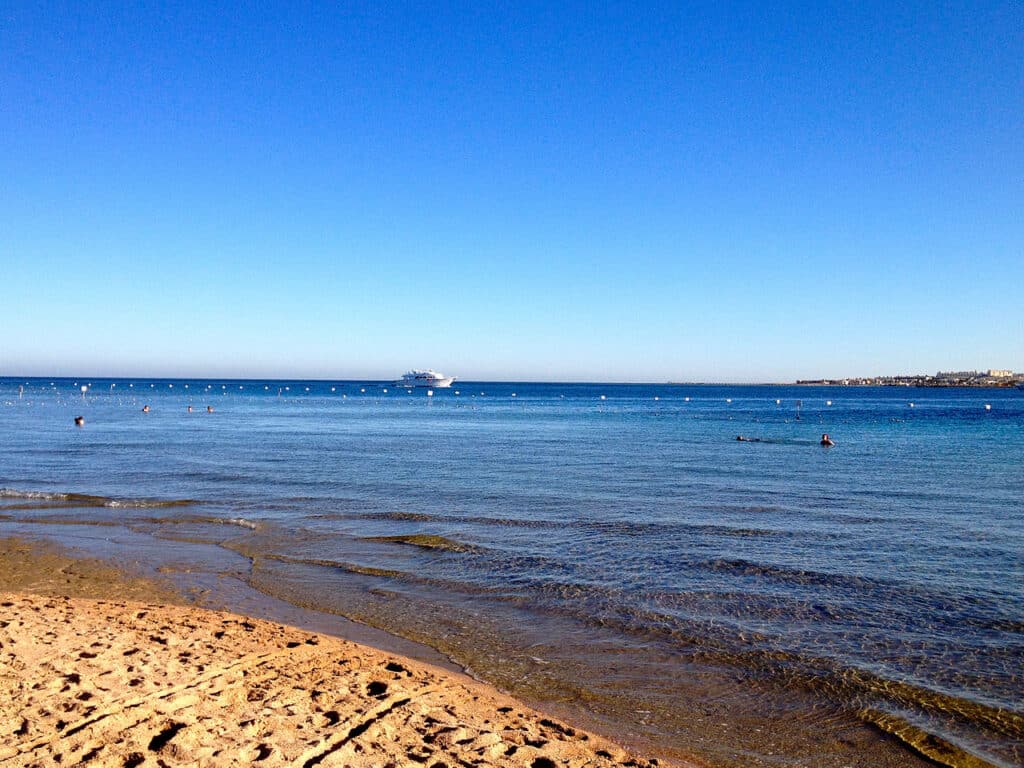 If you're looking to get beyond the Pyramids on your next trip to Egypt, head to the Red Sea Coast. This region is home to some of the country's most beautiful beaches and best diving spots.
The Red Sea Coast is a great place to relax and enjoy the warm weather. There are plenty of beach resorts where you can soak up the sun or take a dip in the pool. If you're looking for something more active, there are also many water sports available, such as sailing, windsurfing, and snorkeling.
This region is also home to some of Egypt's most interesting historical sites. Visit the ancient city of Petra, explore the temples of Karnak, or see the Valley of the Kings. There's plenty to keep you busy here beyond just lounging on the beach.
Free Itinerary: Explore Egypt in 7 Days
Why You Should Take a Custom Trip to Egypt
When most people think of Egypt, they envision the pyramids. And while the ancient wonders are definitely worth seeing, there is so much more to this country than its famous landmarks. If you're looking for a truly unique travel experience, consider taking a custom trip to Egypt. Here's why:
1. You'll get to see some of the world's most amazing archaeological sites.
From the Great Sphinx of Giza to the Valley of the Kings, Egypt is home to countless historical treasures. A custom trip will allow you to see as many (or as few) of these sites as you'd like, without being tied to a set itinerary.
2. You'll have the opportunity to experience traditional Egyptian culture.
From bustling Cairo markets to small villages along the Nile, there is much to explore in terms of culture and traditions. on a custom trip, you can choose how much or how little interaction you have with locals, making your experience truly unique.
3. You will be able to save money.
When you book a custom trip, you often have more flexibility with your budget than with traditional vacation packages.
4. You'll be able to customize your itinerary.
With the help of a local in-destination travel expert, you will be able to achieve the customized itinerary that you dream about. You'll get to explore beyond the touristy spots because your travel expert knows where to take you.
Do you want to visit an oasis in the desert? Or explore an ancient temple off the beaten path? With a custom trip, you will be able to do just that – and more!
Start your tailor made trip today.
Plan your next dream trip with one of our hand-picked, highly experienced, licensed, and insured Local In-destination Experts!