Barcelona is perfect for your family vacation. The Catalan capital is full of hidden gems just waiting to be discovered. From quirky neighborhoods to offbeat attractions, there's something here for everyone.
In this post, we've rounded up five of the most unique and exciting destinations that are sure to make your next family vacation one for the books. So pack your bags and get ready to explore these off-the-beaten-path spots in Barcelona!
Park Güell is a must-see for any family visiting Barcelona. This world-famous public park was designed by renowned architect Antoni Gaudí and is full of his unique, organic style. From the sinuous stone benches to the playful mosaic designs, Park Güell is a feast for the eyes. The park also offers stunning views of the city, making it the perfect place to relax and take in all that Barcelona has to offer.
Travel Tips: Stress-Free Family Vacation: How to Find a Good In-Destination Travel Expert for Your Family Trip
The La Sagrada Familia is a large Catholic church located in Barcelona, Spain. The church was designed by Spanish architect Antoni Gaudí and is still under construction. It is one of the most popular tourist attractions in Barcelona and receives over four million visitors each year.
The La Sagrada Familia has been under construction for over 140 years and is not expected to be completed until 2026. The church is Gothic in style and features intricate exterior facades and unique interior columns covered in mosaics. Visitors can take a tour of the church, which includes a visit to the top of one of the towers for panoramic views of Barcelona.
Free Itinerary: 15 Days South and Barcelona
Montjuïc Cable Car is a must-do for any family vacation in Barcelona. The views from the top of Montjuïc Mountain are incredible, and the cable car ride is both scenic and fun. Tickets can be purchased at the base station, and the ride takes about 10 minutes.
Free Itinerary: 7 Days Luxurious city trip Barcelona and Madrid
This offbeat destination is a former landfill turned public park, and it's now a hidden gem in the city.
The park has great views of the cityscape, and it's a great place to take a vacation from the hustle and bustle of the city. There are plenty of picnic areas and playgrounds for kids, making it a perfect spot for families. And don't forget to explore the many hiking trails – you might even spot some wild boars!
Free Itinerary: 8 Days in Madrid & Barcelona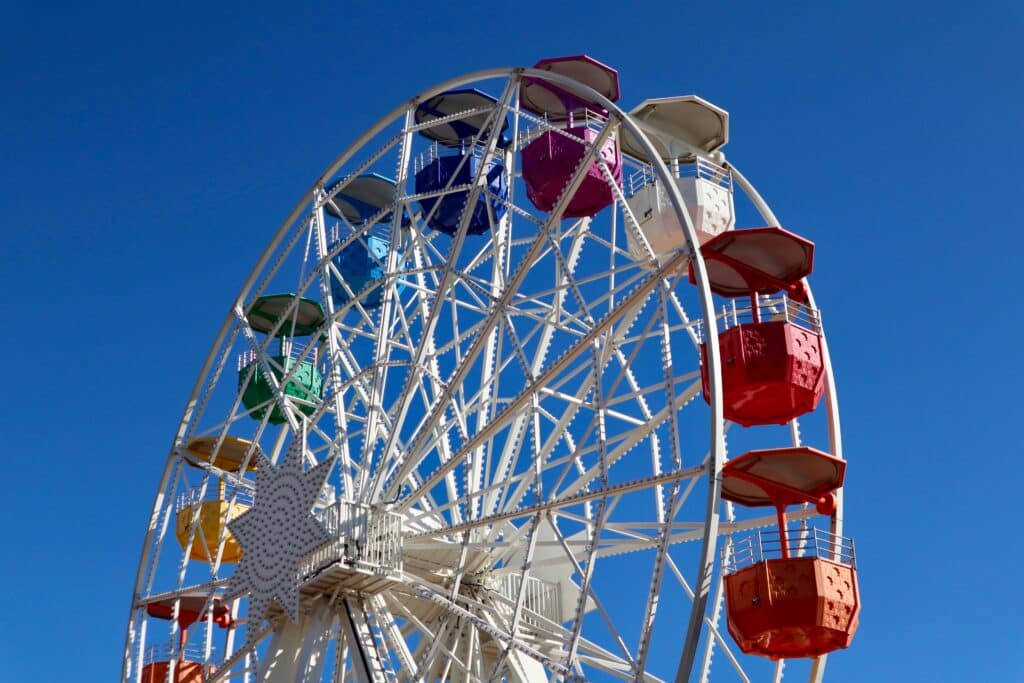 Tibidabo Amusement Park is located on Tibidabo mountain, which offers stunning views of the city. Tibidabo has a long history, dating back to the early 20th century, when it was first opened as a public park. Today, the park is home to a variety of attractions, including a Ferris wheel, a roller coaster, and a carousel. Visitors can also take a ride on the funicular railway that runs up the side of the mountain. Tibidabo is the perfect place for a day of family fun.
Free Itinerary: 8-Day Barcelona & the Balearic Island of Menorca
Why You Should Get a Custom Trip and Avoid Tourist Traps
Barcelona is an amazing city with so much to see and do. However, it can be overwhelming trying to figure out what to do with kids in Barcelona. That's where we come in. We specialize in creating custom trips for families that avoid the tourist traps and help you experience the real Barcelona.
There are plenty of reasons to take a custom trip instead of following a pre-planned tour. For one, you'll be able to avoid all the tourist traps that are so common in Barcelona and Spain. You'll also have a much more personalized and unique experience that will be tailored specifically to your family's needs and interests.
A custom trip will also allow you to see parts of Barcelona that most tourists never get to experience. You'll have a chance to explore the city's many hidden gems and get an authentic taste of Catalan culture. And of course, you'll be able to create lasting memories with your loved ones that will be cherished long after the trip is over.
Why You Should Get a Custom Trip from Baboo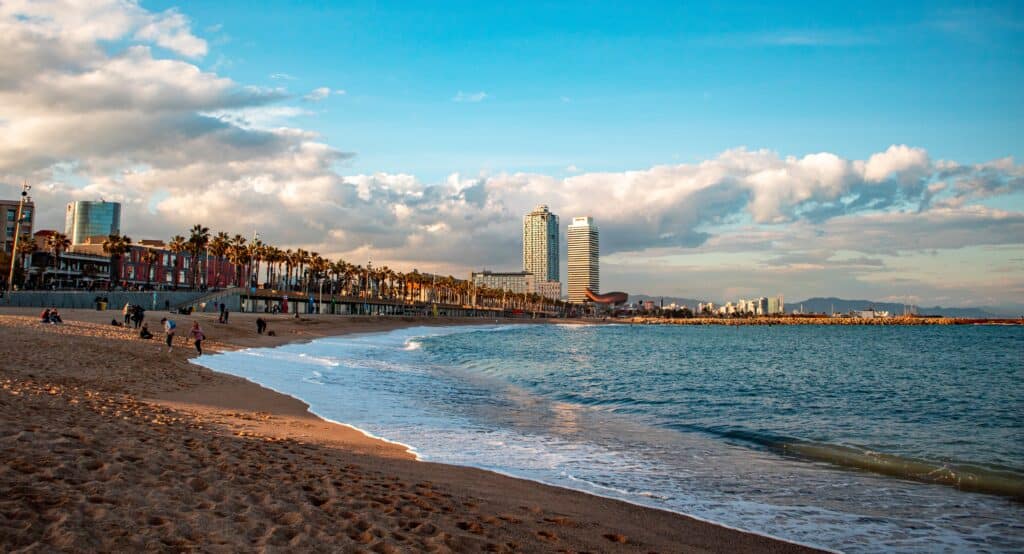 Baboo Travel can deliver the perfect trip for your family. Here's why:
1. We know all the best places to go in Barcelona with kids
Our local in-destination travel experts have lived for years and have explored every nook and cranny of this great city. We know all the best hidden gems that will make your trip truly unforgettable.
2. We'll save you time and money
Trying to figure out what to do on your own can take hours, if not days. And once you finally settle on something, you may find that it's not worth your time or money. With our custom trips, we'll make sure you hit all the highlights without wasting any time or money.
3. We'll take care of everything for you
All you need to do is show up and enjoy yourself! We'll take care of all the logistics so you can just relax and have fun with your family.
If you're looking for an amazing, stress-free vacation in Barcelona, then look no further. Start your journey now.
Plan your next dream trip with one of our hand-picked, highly experienced, licensed, and insured Local In-destination Experts!