Whether you're seeking solace in a serene temple, rejuvenation on a pristine beach, or inspiration amidst soaring mountains, a spiritual retreat is for you!
Here are our top picks for the ultimate spiritual getaway – pack your bags and get ready to embark on an unforgettable vacation of self-discovery!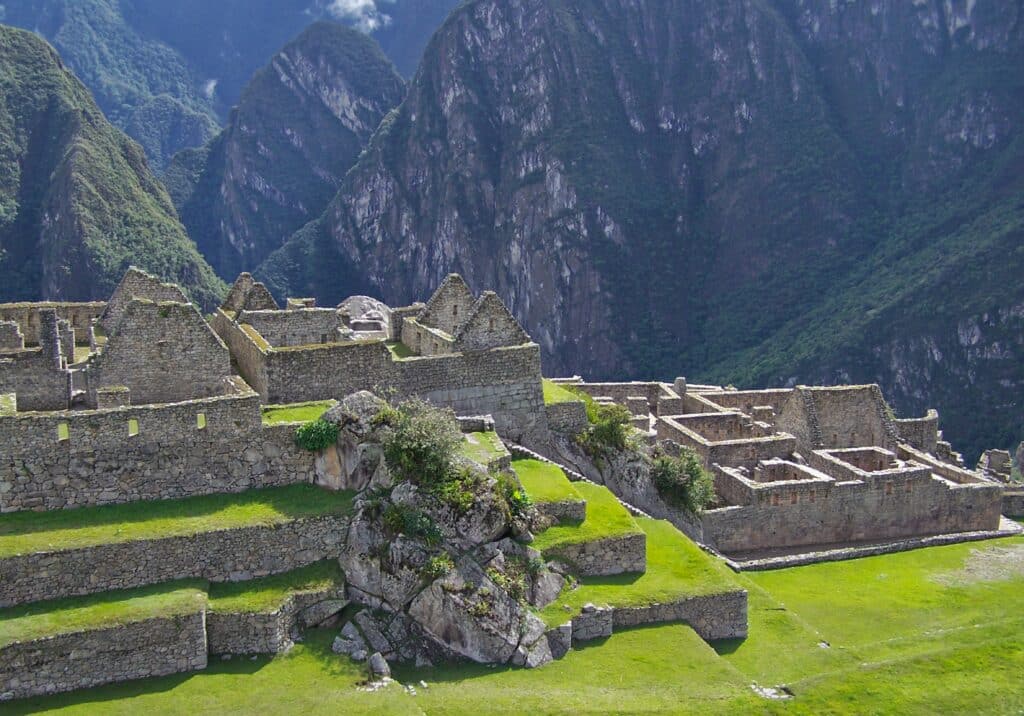 Macchu Picchu, Peru is an ancient Incan city that sits atop a mountain. The city is surrounded by lush forest and mountains, and the views are breathtaking. Macchu Picchu is a spiritual place that has been known to heal the soul.
Visitors can explore the ruins of the ancient city and take in the incredible views. There are a variety of trekking routes that lead to the city, some which pass through the lush jungle and others that climb along steep mountain trails. Visitors can also visit nearby sites such as Cusco and Ollantaytambo.
Bali is an Indonesian island known for its forested volcanic mountains, iconic rice paddies, beaches and coral reefs. The island is home to many Hindu temples, and its capital, Denpasar, has a bustling nightlife scene.
Bali's temples include the cliffside Uluwatu Temple, Pura Besakih (Besakih Temple), a vast complex of 23 separate but related temples, and Pura Tanah Lot, set on an outcrop in the sea.
Popular beaches include Kuta Beach, known for its surfing and party atmosphere; Sanur Beach, with its colorful boats and views of Nusa Penida island; and Seminyak Beach, where bars line the shore. Ubud is a town in central Bali renowned for its art galleries, yoga retreats and cultural festivals. The island is also home to many popular attractions such as the Sacred Monkey Forest Sanctuary in Ubud and Tegalalang Rice Terrace.
This historic city has been a center of religious and cultural pilgrimage for centuries, and it's easy to see why. From the iconic Old City to the beautiful Mount of Olives, there are plenty of places to explore your faith and connect with your spirituality.
And of course, no visit to Jerusalem would be complete without a stop at the Western Wall. This sacred site is one of the most popular tourist destinations in the city, and it's easy to see why. The wall is a powerful reminder of the rich history of this city, and it's a great place to reflect on your own spiritual journey.
Angkor Wat is one of the most popular spiritual retreat destinations in the world. The ancient temple complex is a UNESCO World Heritage site and is considered one of the seven wonders of the world. Angkor Wat is located in Siem Reap, Cambodia and was built in the 12th century by King Suryavarman II. The temple complex covers an area of more than 400 acres and includes over 3,000 temples. Visitors to Angkor Wat can explore the temples, take part in religious ceremonies, and learn about Cambodian culture and history.
Bhutan, a small country located in the eastern Himalayas, is an ideal destination for those seeking a spiritual retreat. The country is home to many Buddhist temples and monasteries, and its landscape is dotted with prayer flags and stupas. Visitors can explore the ancient capital of Punakha, hike to the Tiger's Nest Monastery, or simply enjoy the peaceful atmosphere of this remote country.
The capital city of Thimphu is full of cultural attractions, including the National Library, which houses ancient Buddhist manuscripts and works of art. Visitors can also take part in traditional festivals such as the Tsechu, where masked dancers perform religious dances and people come together to celebrate their faith.
Bhutan is also well known for its green initiatives. The country was one of the first to measure Gross National Happiness instead of Gross Domestic Product (GDP). These measures have elevated Bhutan to rank among the most environmentally friendly countries in the world.
Whether you're looking for a spiritual retreat or just need a much-needed break, these five top vacation destinations are sure to provide the rest and relaxation you seek. From the breathtaking Macchu Picchu to the serene beauty of Bali Island in Indonesia, each destination will offer something unique that is sure to rejuvenate your spirit. So take some time for yourself, start planning your next getaway, and explore all these amazing places have to offer.
Need help with planning? Talk to our expert travel guides to start your spiritual retreat worry-free.
Plan your next dream trip with one of our hand-picked, highly experienced, licensed, and insured Local In-destination Experts!