Are you planning a family vacation soon? Don't forget to pack a first aid kit! Whether you're hitting the beach, exploring the great outdoors, or just enjoying some family time in a new city, accidents can happen.
But don't worry – we've got you covered with our ultimate checklist for packing a first aid kit for family travel. From band-aids to bug spray, we'll make sure you've packed everything necessary to keep your loved ones safe and healthy on your next adventure. So read on and get ready to check one more thing off your travel prep list!
Basic First Aid Kit Items
A basic first aid kit should include items like bandages, gauze, tape, scissors, gloves, antiseptic wipes, and tweezers. You may also want to pack over-the-counter medications like pain relievers, antihistamines, and stomach remedies. If you or anyone in your family has allergies or chronic medical conditions, be sure to pack EpiPens or other necessary medications.
Additional Items Based on the Destination
If you're traveling to a country with specific health risks, you may need to pack additional items in your first aid kit. For example, if you're traveling to a malarial area, you'll need to include anti-malarial medication. If you're going to a remote area, you may want to pack extra supplies in case you can't access medical care.
Some other items you may want to consider packing based on your destination include:
Insect repellent
Sunscreen
Water purification tablets
Extra prescription medications
A copy of your travel insurance policy
Travel Ideas: Europe with Kids? Top 5 Best Vacation Packages and Itineraries for Your Family
Medicines and Vitamins to Pack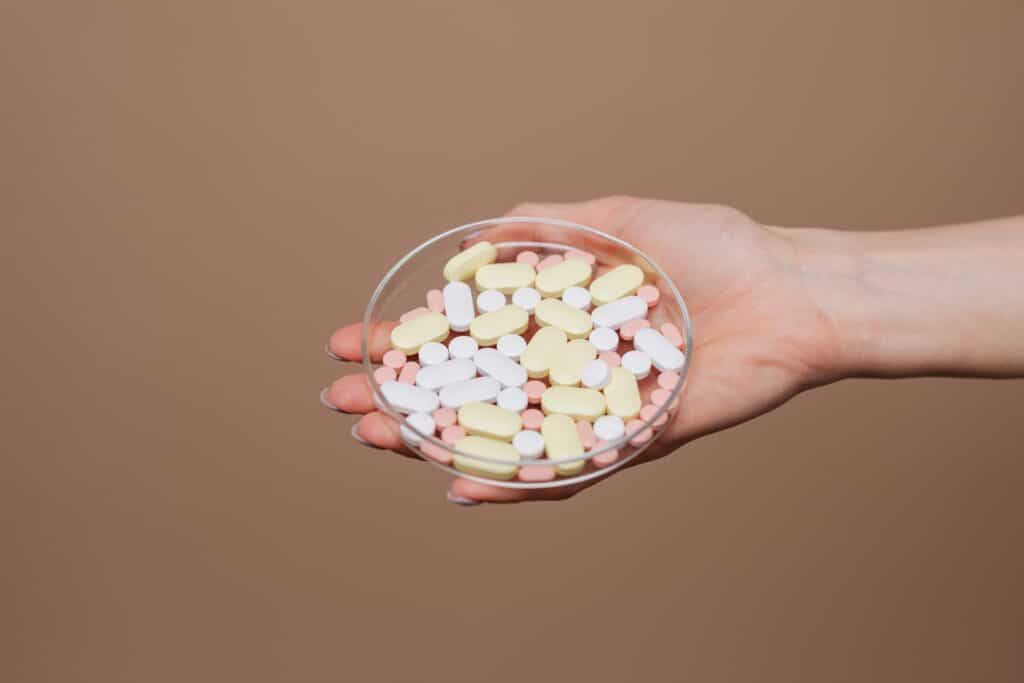 When packing a first aid kit for family travel, be sure to include a variety of medicines and vitamins to cover all potential health concerns. For pain relief, pack acetaminophen, ibuprofen, and aspirin. Be sure to also pack antacids, laxatives, and any other medications that your family members take on a regular basis. If someone in your family has allergies, don't forget to pack allergy medication. And don't forget the basics like Band-Aids, gauze pads, and antibiotic ointment.
Travel Tips: The Ultimate Group Trip Planning Hack: Have Someone Do It For You
Emergency Contact Information
In case of an emergency, you'll also want to make sure you have the following information on hand:
The name and contact information for your primary care physician.
The name and contact information for your insurance company.
A list of any allergies or medical conditions that could be relevant in an emergency situation.
Travel Tips: Don't Forget Anything! The Essential Packing List for Family Vacations
Having a comprehensive first aid kit for family travel is an essential part of any vacation or trip. With the ultimate checklist provided in this article, you can pack the right contents and make sure that everyone has what they need to be safe and comfortable on the road. Whether you're going camping, backpacking, or just visiting friends and family, having a fully stocked first aid kit will give you peace of mind while making your trip more enjoyable.
Need more assurance to make sure that you will have a safe trip? Contact our amazing local in-destination travel experts to help you plan one. Our experts know how to give you a custom trip that's safe, accessible and fun. Try it now.
Plan your next dream trip with one of our hand-picked, highly experienced, licensed, and insured Local In-destination Experts!